It was a night of bliss, fashion, music and great African cultural performances at the first edition of the much anticipated African Most Beautiful USA Beauty pageant.
The African Most Beautiful USA pageant is organized by the Abofrem Area Foundation Inc. with the goal of celebrating the diverse yet beautiful culture from all parts of the African continent in the United States of America.
With a car, crown and cash prize for grabs, 9 beautiful well-groomed African ladies graced the Ritz Theatre in New Jersey on the night of September 4 representing various countries to showcase their talents, culture, intelligence and to educate patrons on the values of the countries they represent.
Ahead of the main show, the glitz and glam came alive on the red carpet as patrons trooped in to experience the first edition of African Most Beautiful USA. The Red carpet was graced by patrons including celebrities like Koo Fori, Ayisha Modi, Counselor Lutterodt, Pope Skinny, Joy Industries CEOs, Traditional leaders and many others.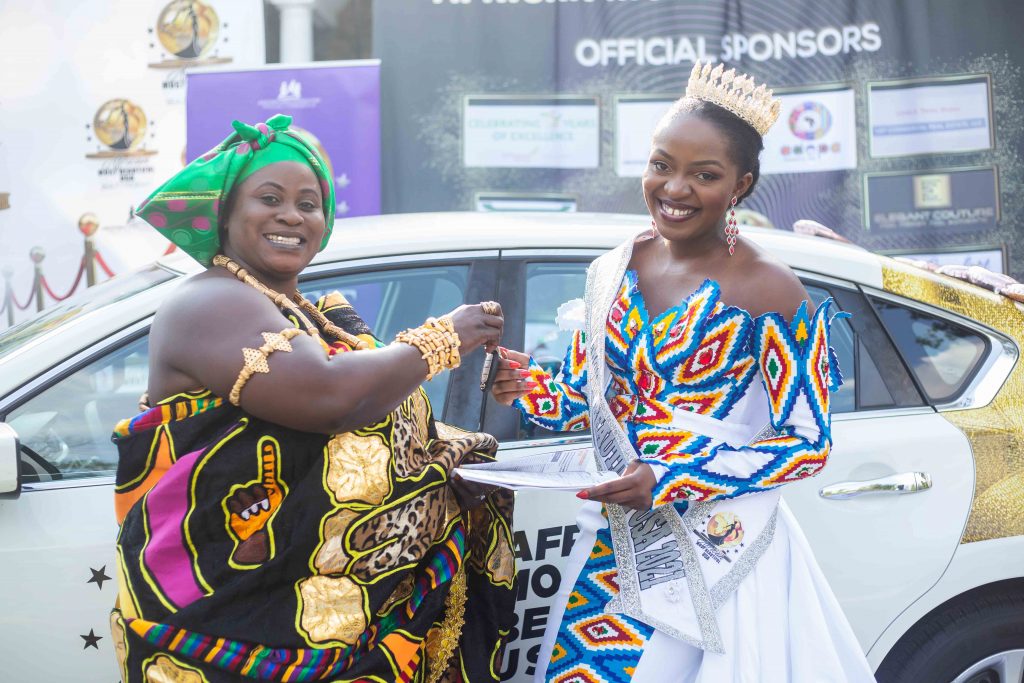 The first ever African Most Beautiful USA main show started with cultural displays from contestants representing various countries from the continent of Africa, including Ghana, Nigeria, South Africa, Egypt and more. And then followed by showcase of talents to impress judges and thrill patrons of the show at the Ritz Theatre.
It was also a night of entertainment as musicians Kinaata, Stonebwoy, Kwaw Kese and others thrilled patrons to some good music throughout the show that got everyone on their feet anytime there was a performance.
In the end, the judges and votes decided. Christelle Awa from Congo emerged winner of the 2021 African Most Beautiful USA pageant and walked away with a crown, cash and a car. Priscilla Assifuah representing Mauritania came second and Ghana's Hannah Agyapong took the the third prize. All participants were rewarded gifts on the night for their efforts and contributions towards a great show.
Speaking to the CEO of Abofrem Area Foundation, Nana Akosua Nkrumah Adasa III, Nkawie Abofrem Hemaa after a successful event, she was very impressed by the good show put on by her team despite it being the first edition and promised an even better show for the next edition in 2022. She quoted;
"We have all witnessed this spectacular show of our beautiful African culture; its great values and quality entertainment. We at Abofrem Area Foundation are bent on using this to change the story in our rural areas through development. We will be back stronger and better next year to tell the world our beautiful African story. Well done to my team and everyone who supported us one way or the other. See you all again next year"