The Capital city of the Ashanti Region noted of fire outbreak at the new Kejetia market.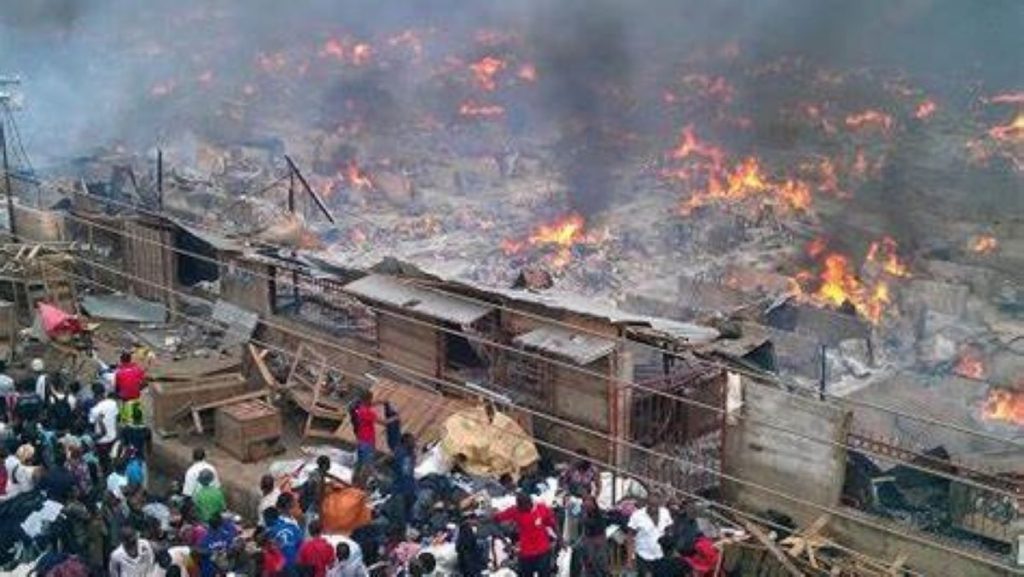 Firefighters from the Ghana Fire Service were seen at the scene with fire tenders to extinguish the flames and rescued people from the site.
As at now, the cause of the fire is unknown
Affected traders by the fire outbreak were wailing while they try to salvage their goods.
A young lady jumped from the building to save her life.
The injured are being taken to the Komfo Anokye Teaching Hospital for treatment.