Ghanaian-born, US-based comedian and Hollywood star Michael Blackson has commissioned a new, three-story complex school, "The Michael Blackson Academy," in Agona Nsaba, Central Region.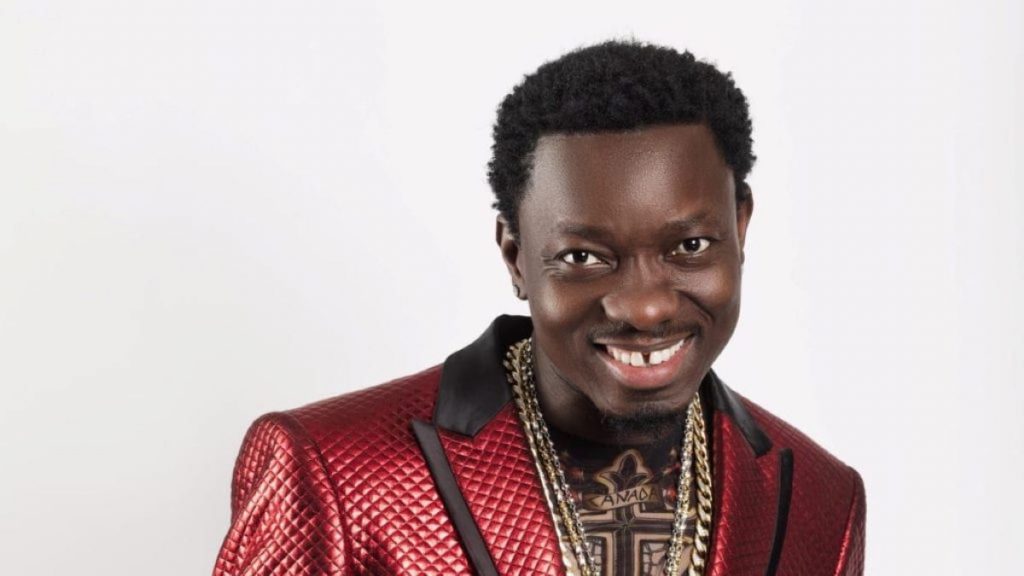 The commissioning ceremony, held on Monday, January 3, brought together chiefs of the town, diasporans, friends of the comedian, people of the town, and the media to witness it. This will be Michael's first major project in Ghana since he started visiting after staying in the United States for 20 years.
The program started with a scripture reading from the comedian's mother, who is also a woman of God, with words of encouragement for the people of Agona Nasaba. She also expressed excitement at her son's project and told the dignitaries there how proud she was to see the school finally built and ready for kids in the community.
"Don't be shy wherever you find yourself; I paid Michael a visit in Nigeria, and he greeted me in the local language."He also schooled in Liberia. I am grateful to you all here. Thank you to people like Wisdom who have worked on this project with Michael. It's not been easy here; from electricians to plumbers, thank you all. "Let's also educate our children." She said
Michael, during his speech at the ceremony, told a story about how he had plans to build a school for the people of the community after he met some children during a visit to Agona Nsaba. He also thanked his friends and the people who came all the way to support him on this special occasion.
"All my friends from the diaspora, everybody who came from Liberia, the states, Atlanta, New York, DC, and my Nigerian hommies, I want to thank you all for being here today," he said.
He also encouraged people to put God first in everything they do, adding that whatever they want to achieve in life, they will accomplish it. He also acknowledged the four flags that have been placed in front of the school, where he stated that Ghana is his blood, Liberia raised him, Nigeria gave him some discipline, and the United States taught him how to give back.
At the ceremony, an amount of 10,000 Ghana cedis and $2000 was donated to the school by the True Queens Foundation to support it.
Representatives from HAPAwards also donated some books and dolls to the school, and a young boy also presented a portrait of the comedian.
The chief of Agona Nsaba, Okeseku Afari Mintah III, who was impressed by the project, thanked Michael Blackson and his team and encouraged people in the community to help maintain the edifice so that it can go a long way toward producing great future leaders.