Guinness has announced the dates for the inaugural edition of "The Guinness Accravaganza," a brand-new multi-arts celebration of black culture, complementing the years of culture-forward investments made by the world's leading stout.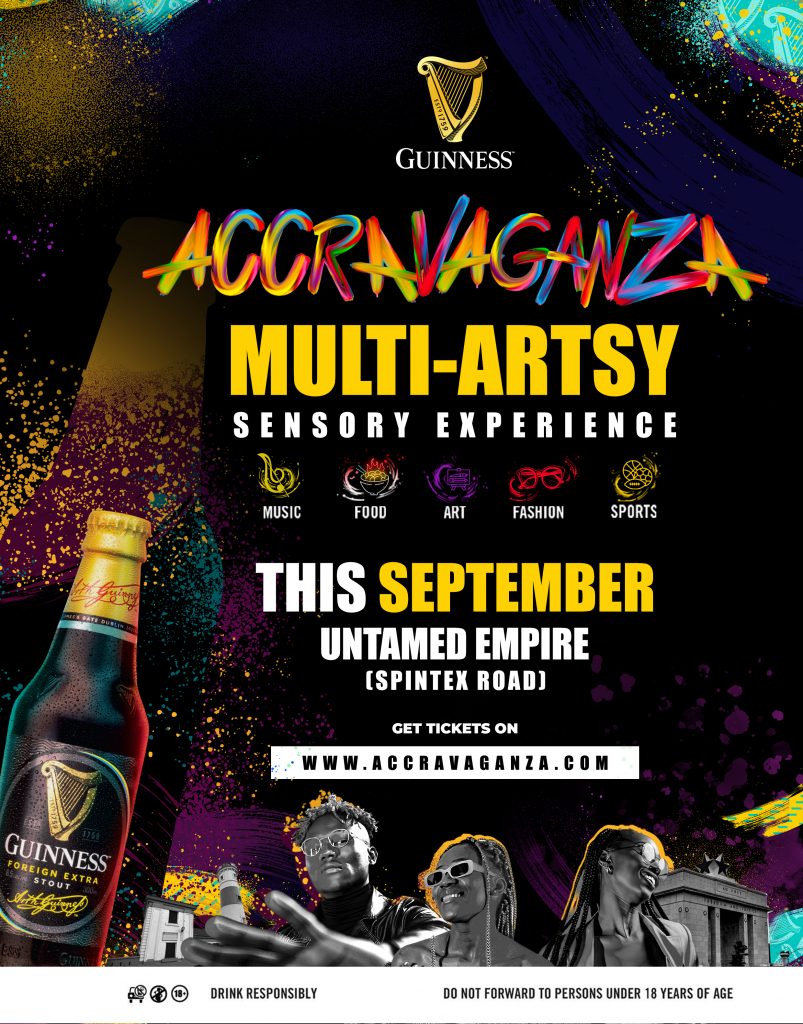 Scheduled for Saturday, September 30th, 2023, at the Untamed Empire on Spintex Road, this unmissable event aims to provide an immersive appreciation of Guinness' core belief that 'Black Shines Brightest,' a campaign celebrating the iconic black liquid enjoyed in Ghana, across the continent, and beyond since 1759.
The Guinness Accravaganza promises to ignite cultural excitement. This day-long event will feature hours of live music from some of the most prominent talents in the country, curated food services to complement your Guinness and other beverages from the Guinness Ghana (Diageo) portfolio, an immersion into live art and creative displays, a celebration of the most innovative fashion trends and styles, and engaging football activities.
Estella Muzito, Marketing and Innovation Director at Guinness Ghana, commented, "The launch of Guinness Accravaganza is a testament to Guinness' commitment to being at the forefront of culture in Ghana. Our Guinness-fueled passion continues to invest in platforms that empower lovers of creativity and those with a discerning taste for great vibes and premium taste to have a once-in-a-lifetime experience at an event that elevates them to 'Shine Brightest.' Guinness Accravaganza will undoubtedly be the place to be and be seen, true to the Guinness ethos of goodness, power, and communion. The Guinness Accravaganza is the must-attend event in Accra this September."
The full lineup of activities, performing acts, ticket information, and more will be unveiled across various channels, including social media, radio, and television. Potential attendees are encouraged to sign up for the latest information at www.accravaganza.com.