ACCES'19: An Investment Opportunity For Musicians. – Akwasi Agyeman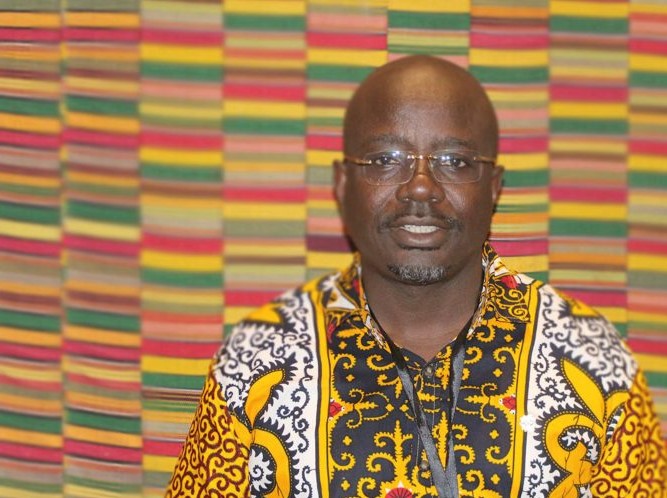 The CEO of Ghana Tourism Authority, Mr Akwasi Agyeman has revealed that Ghana is hosting the ACCES Music Conference in Accra to in order to attract more investment for the Year of Return 2.0, a properly engaged activity from the GTA beyond the YOR activities.
One of the main constraints to the expansion of the economic impact of tourism in Ghana is the availability of offers. This year, the Ghana Tourism Authority in its capacity has listed several events that are highly projected to boost tourism in Ghana as the West African country continues to celebrate the Year of Return.
Speaking in an interview with NetbuzzAfrica.com on #TheBuzz, Mr Akwasi Agyeman, CEO of Ghana Tourism highlighted reasons why Ghana is hosting ACCES Music Conference this week in Accra.
Currently, Ghana is focused on promoting investments and capacity building to enable the country experience the desired growth economically and ACCES is one of such events that the Ministry in partnership with the Music in Africa Foundation is using to translate its goals into success that will pave way for the Year of Return 2.0, a proposed activity beyond the Year of Return.
From Thursday 28 to Saturday 30 November 2019, several of Africa's giant musicians in West Africa will team up with top producers and experts to share deep insights for music's benefit.
A high-profile speakers and facilitators at ACCES 2019 conference will also see Chocolate City Vice-President Aibee Abidoye (Nigeria), Ditto Music founder and CEO Lee Parsons (UK), Airforce1 Records managing director Joe Chialo (Germany), Gallo Music Group general manager Rob Cowling (South Africa), Boulevard Festival co-director Hicham Bahou (Morocco), TRUE Africa founder and editor-in-chief Claude Grunitzky (Togo/UK), Simfy OTT music services head Oye Akideinde (Nigeria), Boomplay Ghana manager Elizabeth Ntiamoah (Ghana), Nyege Nyege Festival co-founder Derek Debru (Belgium/Uganda) and Grammy-nominated musician, author and rights activist Mark Levine (US).
Listen to Mr Agyeman on Q & A session on The Buzz below;