One of Nigeria's most exciting and diverse highlife stars, Adekunle Gold has made a career out of left turns and new directions. In "Catch Me If You Can," the title track off his early 2022 album, he celebrates his penchant for keeping listeners on their toes.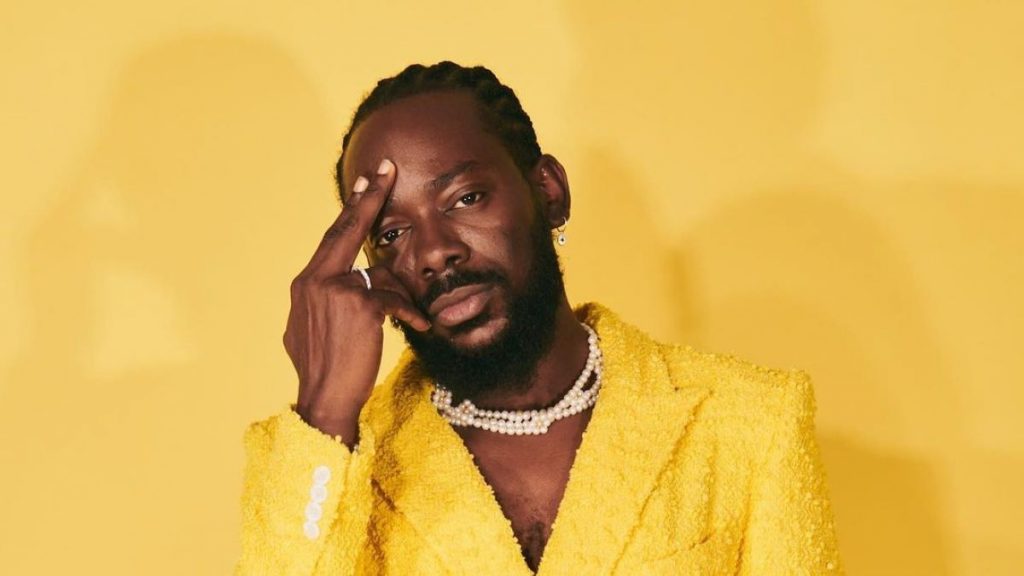 "I decided, 'Let me tell them to catch me if they can.' I meant that literally," Gold told Billboard of the title. As the singer explained, Catch Me If You Can came out of the songwriting sessions for the highly anticipated Afro Pop Vol. 2. Some songs felt like part of a different project, and "Catch Me If You Can" is the summation of Gold's vision for the new album that emerged. "It's essential, and the summary of the album, plus the musicality," he added.
In this episode of Press Play at Home, Gold adds a luxurious visual backdrop to his song. He stands beside a pool as he sings, lush greenery in the background, dressed in white Prada, sunglasses and headphones with gold chains around his neck.
Against a sun-soaked, palm tree-dotted blue sky, Gold paints a picture of easygoing glamour and hard-earned success — soaking up the rewards of all the years he spent betting on himself.
"Never seen a greater miracle than myself," he sings in the song's opening bars, delivering a lyrical message brimming with bravado but tempered by empathy and support for anyone finding success on their own terms. "Never stop listening to your heart / And never conform to fit anyone's narrative," he says towards the end.
For Gold, that's a life motto, and his performance of "Catch Me If You Can" is a personal, inspirational celebration.