CEO and founder of Ghana's only watchmaking company, Caveman and Timepiece GH, Anthony Dzamefe was adjudged the "overall Brand of the Year" at the 2022 EMY Africa Awards.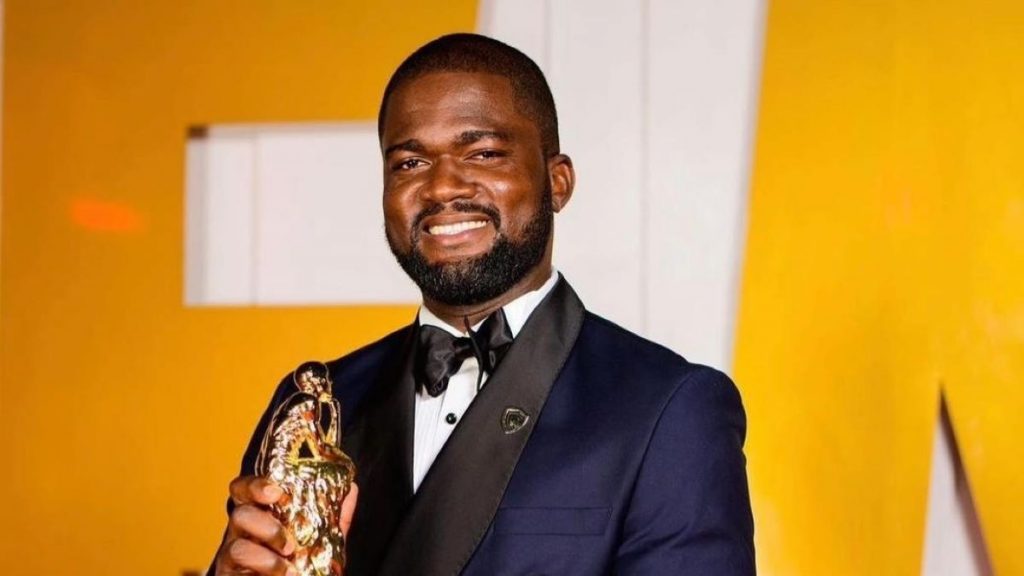 The event, which took place on October 1, 2022, at the Grand Arena, also saw Ibrahim Mahama, brother of former president John Dramani Mahama win as 'Man of the Year".
The watchmaker was feted by the organizers for his brand's impact on the economy and his leadership in the area of business. Over twenty Plaques were given to winners across different categories amid lots of music, food and drinks.
Speaking about the new milestone, Anthony on his socials captioned, "On Saturday I dedicated my 2nd consecutive @emyafrica Brand Of The Year Award to every Entrepreneur fighting through hardships to succeed and to every single one of you guys who have supported this brand we are trying to build for the next generations. May we Be Remembered."
Anthony's 8- year-old business began after he bought the watch and posted it on his WhatsApp status. The adorable piece attracted the interest of a contact, who called to inquire and asked to buy it.
Adding a profit margin, he sold the piece and went back to buy more and resell it. And from one to two, he sold hundreds more timepieces and birthed his company, TimePiece GH. His hands-on experience selling, repairing, and servicing watches exposed him to the world of watchmaking. He came to the realisation that there was not an African watch brand dominating the industry. That inspired his urge to start the watch brand Caveman Watches, which came into operation in December 2018.
In 2018, he established the classic African wristwatch brand with inspiration from the durability, originality, and beauty of nature incorporated into the handcrafted watches of the caveman.
Several months in, and the demand has been large both locally and internationally. Anthony Mensah Dzamefe's philosophy is "know yourself, embrace who you are, and accept the fact that the world owes you nothing. That's how you can brave the odds and make your dreams come true. "
This luxury watch brand, aside from developing bespoke and quality watches, has a unique and intricate design that makes it a must-have for most individuals—particularly the affluent. Caveman Watches were featured in the New York Times and other prominent publications. The brand has a goal of creating watches that are timeless and memorable, hence the slogan, "Be Remembered'.
He was named as the overall Entrepreneur of the Year 2019 and the Emerging Brand of the Year by the Young Achievers Summit 2019.
Caveman has solidified its spot as Ghana's first watchmaking brand and as a domineering player in this new African industry of horology created by Mr. Anthony Dzamefe.
The Caveman brand not only takes pride in its wide range of authentic products but also in its intentional activities (such as creating jobs and providing potable water in deprived areas), which have led to the betterment of our local communities.
The Exclusive Men of the Year Awards is recognised nationally as a prestigious awards ceremony for men. Across Africa, EMY Africa celebrates distinguished men every year on or around Father's Day. Since 2016, EMY Africa has celebrated the best in men's achievements across local industry, community, culture and public service. Dozens of men from all ages and walks of life have been honoured for their abilities, initiatives and contributions to society.