Barack Obama has earned his third nomination in the 'Best Spoken Word Album' category at the 64th GRAMMY Awards for the audiobook version of his 2020 memoir, "A Promised Land".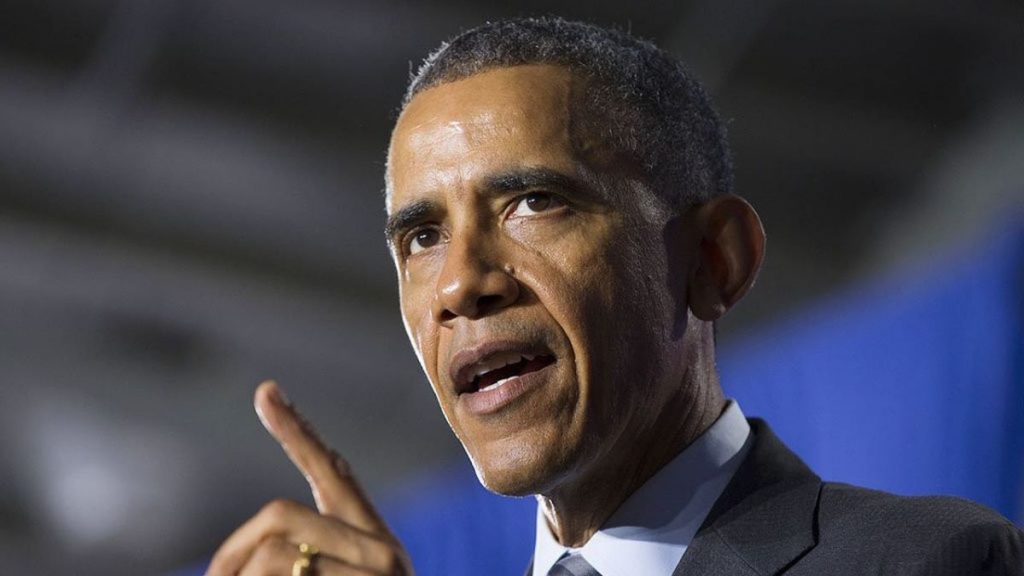 The 44th president of the United States has already won two GRAMMYs, both for Best Spoken Word Album — one for his reading of his first book, Dreams From My Father (1995), at the 48th GRAMMY Awards, and another for his second, The Audacity of Hope (2006), at the 50th GRAMMY Awards.
Published on November 17, 2020, "A Promised Land" is the first of a planned two-volume series.
The memoir, remaining focused on Obama's political life, begins with his early life, details his first campaigns, and stretches through most of his first term as president. The book concludes with the events surrounding the killing of Osama bin Laden in May 2011, ending with a meeting between Obama and the Navy SEALs who conducted the raid.
While the book remains focused on politics, the first 200 pages of the book, approximately, are devoted to Obama's life and career up through his time in Chicago.
Granted, the former president is not a professional musician — although he can sing a mean "Amazing Grace." But his GRAMMY wins put him in good company with GRAMMY-winning acts he's publicly supported, from Jay-Z to Stevie Wonder and Esperanza Spalding.
Plus, his GRAMMY wins serve as a reminder of his wildly diverse musical legacy — from his series of playlists to breaking into song during public addresses to his support of musicians while in the Oval Office.
Obama has disclosed what he's been listening to throughout his administration and into his post-presidency, exhibiting some rather varied choices for a public worker. When the White House joined Spotify in 2015, Obama showed his appreciation for oldies such as Howlin' Wolf ("Wang Dang Doodle"), Bob Dylan ("Tombstone Blues"), and Sly and the Family Stone ("Hot Fun in the Summertime").
The playlist, however, included more than simply well-worn mid-century selections: it included indie rock band Okkervil River ("Down Down the Deep River"), a glossy Coldplay smash ("Paradise"), and Philly rockers Low Cut Connie ("Boozophilia"). One could scarcely ask for a more high-profile endorsement for a lesser or mid-tier band; for a stadium act like Coldplay, it surely didn't hurt.
The 64th GRAMMY Awards, taking place Sunday, April 3, in Las Vegas.