Bolt Food was adjudged Food Distribution Company of the Year at the recently hosted Ghana Business and Innovations Awards, which took place at the Movenpick Ambassador Hotel in Accra on 17th April 2023.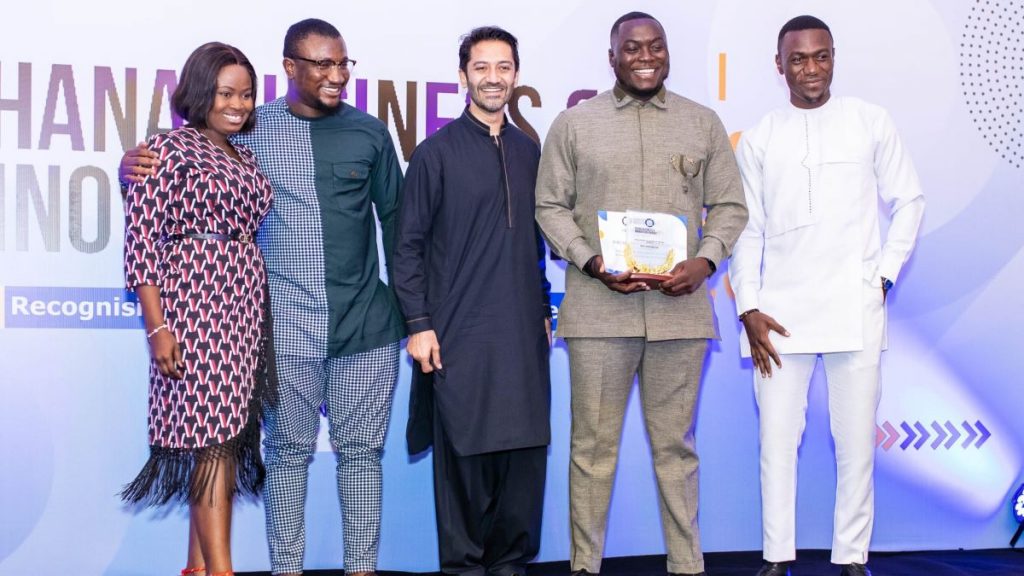 The awards scheme is designed to reward individuals and companies that play a significant role in the growth and development of their business sector while recognizing the key functions within the sector that promote growth, sustainability, and diversity.
Organized by Millennium Communications, the annual event recognizes and rewards the achievements of businesses from different sectors and across Ghana. The nominees were evaluated by the Awards' research board, which comprises prominent and well-learned figures selected from the worlds of business, innovation, advertising and marketing, as well as an independent survey under the following selection criteria: Quality, Innovation, Market Dominance, Resilience, Customer Loyalty, Corporate Responsibility and Overall Market Acceptance.
Ali Zaryab, Country Manager of Bolt Food, expressed his gratitude for the award and highlighted the company's dedication to providing value and convenience to its clients while upholding quality and safety standards. He also acknowledged the trust and reliance that customers, restaurants, food vendors and couriers have placed in Bolt Food, which have been instrumental in the company's success.
He said: "Bolt Food has really set the pace in the food delivery and logistics industry. It is humbling that people trust us to deliver food from their favourite vendors, who in turn rely on us to achieve their sales goals and business growth. As a company, we are thrilled to offer our clients value and convenience without compromising quality and safety."
One of the key factors that contributed to Bolt Food winning the Food Distribution Company of the Year award at the Ghana Business and Innovations Awards is its unwavering commitment to excellence. Bolt Food has set high standards in terms of quality, innovation, and customer service, which has earned it a loyal customer base and strong market acceptance.
Since Bolt Food's launch in 2020 it has revolutionized the food delivery and logistics industry. With its innovative technology, efficient operations, and commitment to quality and customer satisfaction, Bolt Food has become a dominant player in the market, providing reliable and convenient food delivery services to Ghanaians.
In addition, Bolt Food has demonstrated resilience in the face of challenges, adapting and evolving to meet the changing demands of the market. The company has also taken corporate responsibility seriously, contributing to the growth and development of the food industry in Ghana by partnering with local food vendors and supporting their businesses.
Bolt Food has in the past year won two awards and this recognition at the Ghana Business and Innovations Awards is a testament to its commitment to excellence and its continuous efforts to raise the bar in the food delivery and logistics industry.As Bolt Food continues to expand its reach and serve more customers across Ghana, it remains steadfast in its mission to provide reliable, efficient, and top-notch food delivery services that meet the needs of its customers and contribute to the growth of the food industry in the country.
Bolt is the European super-app on a mission to make urban mobility more affordable, safe, and sustainable. Bolt has 100 million customers in 45 countries and over 500 cities across Europe and Africa. The company seeks to accelerate the transition from owned cars to shared mobility, offering better alternatives for every use case, including ride-hailing, shared cars and scooters, and food and grocery delivery.