Cadmus Investments Allies Indian Automobile Comapany To Officially Launch Baja Qute Vehicles.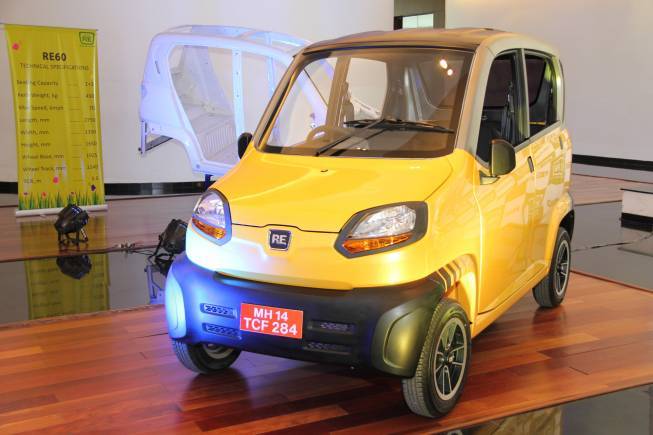 Cadmus Investments Ghana Limited, a fully indigenous Ghanaian company, in partnership with Bajaj Auto the world's largest manufacturer of three-wheelers and the largest exporter of two-wheelers from India, is launching a compact quadricycle as a solution for first mile and last mile transportation needs in Ghana. The vehicle has been branded as Qute.
The Qute is powered by an all new water-cooled DTSi, 4-valve engine that has an impressive fuel efficiency of 36 kmpl* and a max speed of 70km per hour. It is easy to drive, compact, lightweight and has an extremely low carbon emission of 66 gm/km*. Qute has been designed in response to requirements of cost effective, first and last mile public transport across the world by optimizing size, weight, cost and speed.
Qute meets the European Quadricycle norms and cleared the European Whole Vehicle Type Approval.
In Ghana, Bajaj Auto will sell the Qute through its sole distributor CADMUS INVESTMENTS LTD. The vision of Cadmus Investments is to provide a low-cost transport solution that will change their lives for the better, allowing people to have access to efficient, maintainable vehicles, with a reliable after sales infrastructure they can count on.
Apart from Ghana, Bajaj Auto has commenced exports of Qute to over 35 countries across Asia, Africa and Latin America. Mr. KS Grihapathy, President, International Business, Bajaj Auto said, "Over the years, our 3 wheeler has become a part of the social fabric in many countries. Apart from being an effective first and last mile transportation solution, it also provides employment to millions. With Qute, we are now raising the bar and ushering in a new solution of transportation that is cleaner, safer and more comfortable. Our partners across Asia, Africa, Latin America and Europe are excited about the growth opportunities that Qute can bring for us."
Mr. Abraham Joseph, Chief Technology Officer, Bajaj Auto said, "We have applied all our two-wheeler expertise of light weight vehicle engineering & super-efficient powertrain technology based on DTS-i, to create the Qute. We use high strength steel body along with impact resistant plastic closures to achieve this. The small displacement high performance 4 Valve engine uses closed loop fuel injection & triple spark ignition. Coupled with the 5 speed gear box, it gives outstanding fuel efficiency & emission performance. The engine is water cooled for long life."
Mr. Abdulai Pangasur, Managing Director, CADMUS said, "Bajaj is a renowned manufacturer of Boxer motorcycles, which is the no 1 motorcycle brand in Africa and the Bajaj RE which is the fastest becoming a favorite last mile transportation in Ghana. We are happy to partner them in creating a new segment of intra-city travehicles officially launched in Ghanansport with the Qute. Given its multi-purpose nature, we believe there is a good market for such compact quadricycle in Ghana."
(Source: ameyawdebrah.com)