Ghanaian female musician, Chayuta, will play at the 2021 edition of PANAFEST and Emancipation Day commemorations. She will be joined by VGMA winning artiste, Ras Kuuku, National Theatre Dance Drama and The Derrick Gardener. The Ghana Tourism Authority (GTA) in collaboration with Pan African Historical Theater Festival (PANAFEST) Foundation launched the 15th PANAFEST/Emancipation Day celebration slated for July 26 to August 1, 2021.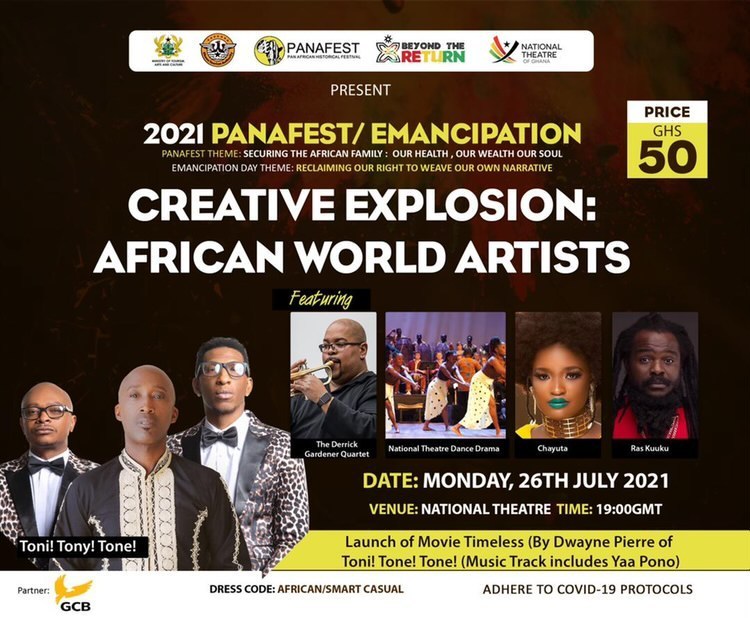 The event that celebrates Ghana, the Black Star of Africa and the gateway to the Homeland of people of African descent in the Diaspora as well as commemorating the final abolishment of chattel slavery in the British colonies, is on the theme, "Securing the African Family: our health, our wealth, our soul", Emancipation theme, "Reclaiming our Right to weave our own narrative".
This year's edition will take a hybrid format where participants are urged to follow activities online as there will be limited admissions to physical events. They will begin on July 26th with wreath-laying ceremonies at Dubois Centre, George Padmore Library and the Kwame Nkrumah Memorial Park in Accra. Activities come to an end on August 1st (Emancipation Day) with visit to the Assin Manso Slave River in the Central Region.
Emancipation Celebration is an annual event in Ghana. Emancipation was originally celebrated in the Caribbean to commemorate the final abolition of Chattel Slavery in the British colonies on 1st August 1834.
The Pan African Historical Theatre Festival (PANAFEST) is a cultural event held in Ghana every two years for Africans and people of African descent. It was first held in 1992. The idea of this festival is to promote and enhance unity, Pan- Africanism, and the development of the African continent.