Chelsea Football Club and Nike have just presented their new home jersey ahead of the 2023/24 season and it sees the club look back at its historic 1997/98 campaign.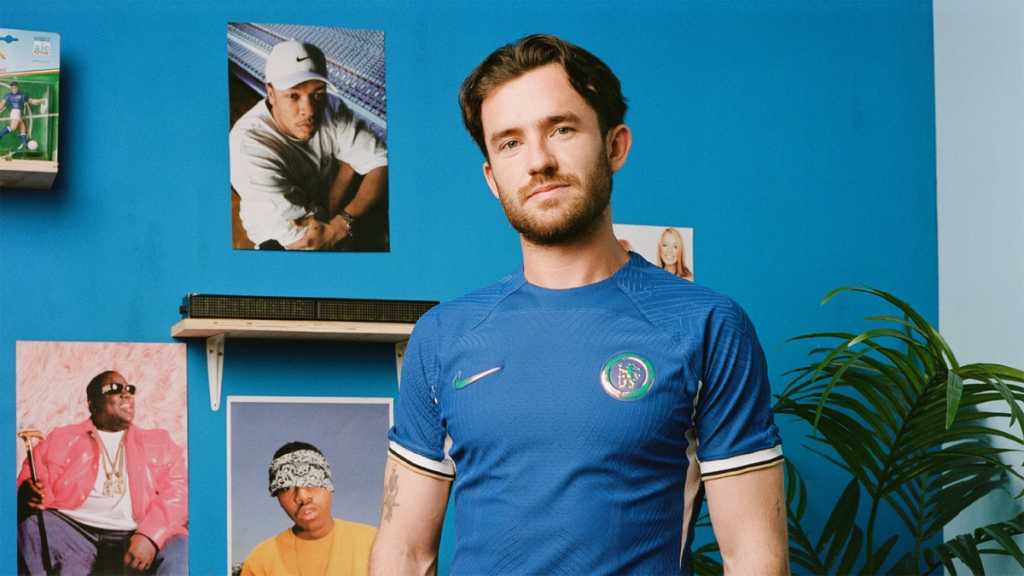 As a season that was riddled with success for the Blues, Chelsea's 1997/98 campaign saw the club lift the UEFA Cup Winners' Cup with the likes of Gianfranco Zola, Dennis Wise, Roberto Di Matteo, and many other club legends in the side. Additionally, the squad also won the League Cup and UEFA Super Cup at the start of the following season, with the club's former manager, Gianluca Vialli, at the helm.
With that being said, this new Chelsea jersey references this historic era, with the new design featuring a selection of gold detailing — including an iridescent crest — that represents the prestige and glamour of the famous King's Road in the '90s.
Furthermore, the shirt also includes the lion roars on the shirt — another symbol of Chelsea's prestige and history. And while Chelsea is currently enduring a slew of changes internally — including the start of a new era under its new manager, Mauricio Pochettino — the interior shirt detail still references its classic slogan: "Pride of London."
The new Chelsea kit is also crafted from Nike's Dri-FIT ADV, an advanced technology that brings fit and fabric innovation together to help keep the modern player drier for 90-plus minutes. The breathable FIT ADV weave ensures sweat evaporates, helping you stay cool and light to power through to the final whistle.
You can take a closer look at the new Chelsea home jersey above and it is available to shop via the club's official website now. https://www.chelseafc.com/en/news/article/pay-tribute-to-the-90s-with-chelseas-new-nike-home-kit