Chelsea's sponsor, Trivago opts to stand with the club amid uncertainty, sanctions and the ownership change.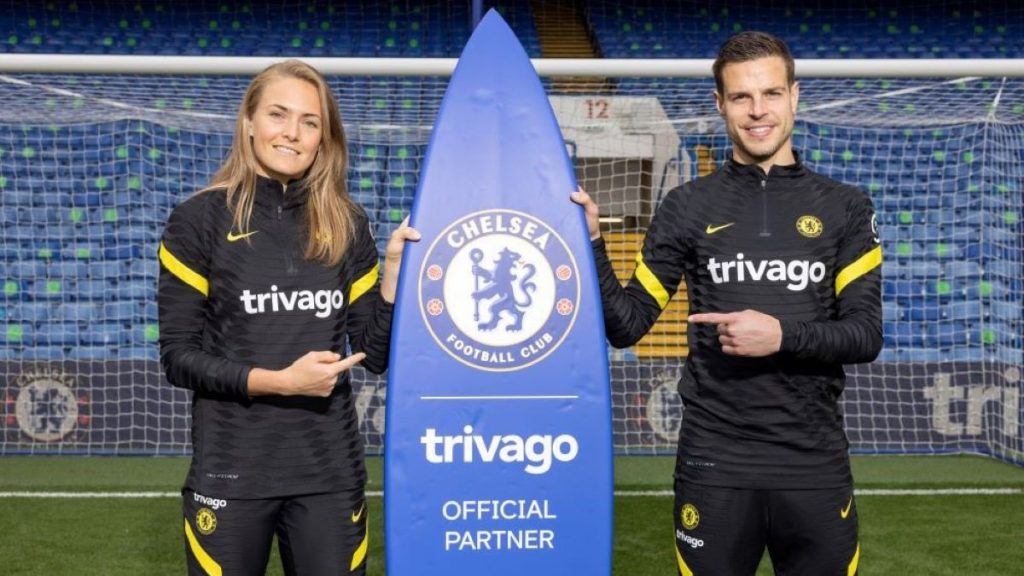 Chelsea's kit sponsor, Three, announced on Thursday evening that they had suspended their deal with the club, thought to be worth around £40 million per year. A number of other sponsors have said their deals with the club are under review.
Abramovich was hit with sanctions on Thursday morning by the UK government, with Chelsea protected by a government license. Described by the UK government as a "pro-Kremlin oligarch", Abramovich has been sanctioned with an asset freeze and a travel ban.
Explaining their decision to continue with the sponsorship deal, a Trivago statement said: "As a global travel brand, we believe in connecting and bringing people together. These are values shared by Chelsea FC, an institution that is now 117 years old with a tradition so vitally important to its fans and communities, both locally and globally, and that is why we decided to partner with the club last year.
"The uncertainty over the current ownership situation of Chelsea has been challenging. Moving forward, it is important to us to continue supporting the club, the fans and community along with the essential work that the Chelsea Foundation does to help those in need.
"We are looking forward to a transition of ownership as soon as possible, and want to support the club in this process. We will provide any update to our business relationship if and when appropriate."
"As a company of global citizens, we cannot condone the unprovoked and catastrophic invasion of Ukraine. We believe in a free world, freedom of speech and peace. We continue our efforts together with our teams to support the humanitarian efforts and to ease the suffering of the affected population. We stand with Ukraine."
Chelsea defeated Norwich 3-1 at Carrow Road on Thursday night, while wearing shirts which still showed the Three logo.