Ghanaian dance artist and choreographer, Incredible Zigi, will head out on an African tour sometime in 2022.
The 7-nation African tour will see the Ghanaian dance sensation make appearance in South Africa, Ivory Coast/Cote d'Ivoire, Cameroon, Kenya, Tanzania, Nigeria, and Togo. The live tour will reportedly include some of the continent's greatest dance innovators and feature amazing dance skills and brilliance, while offering family friendly entertainment.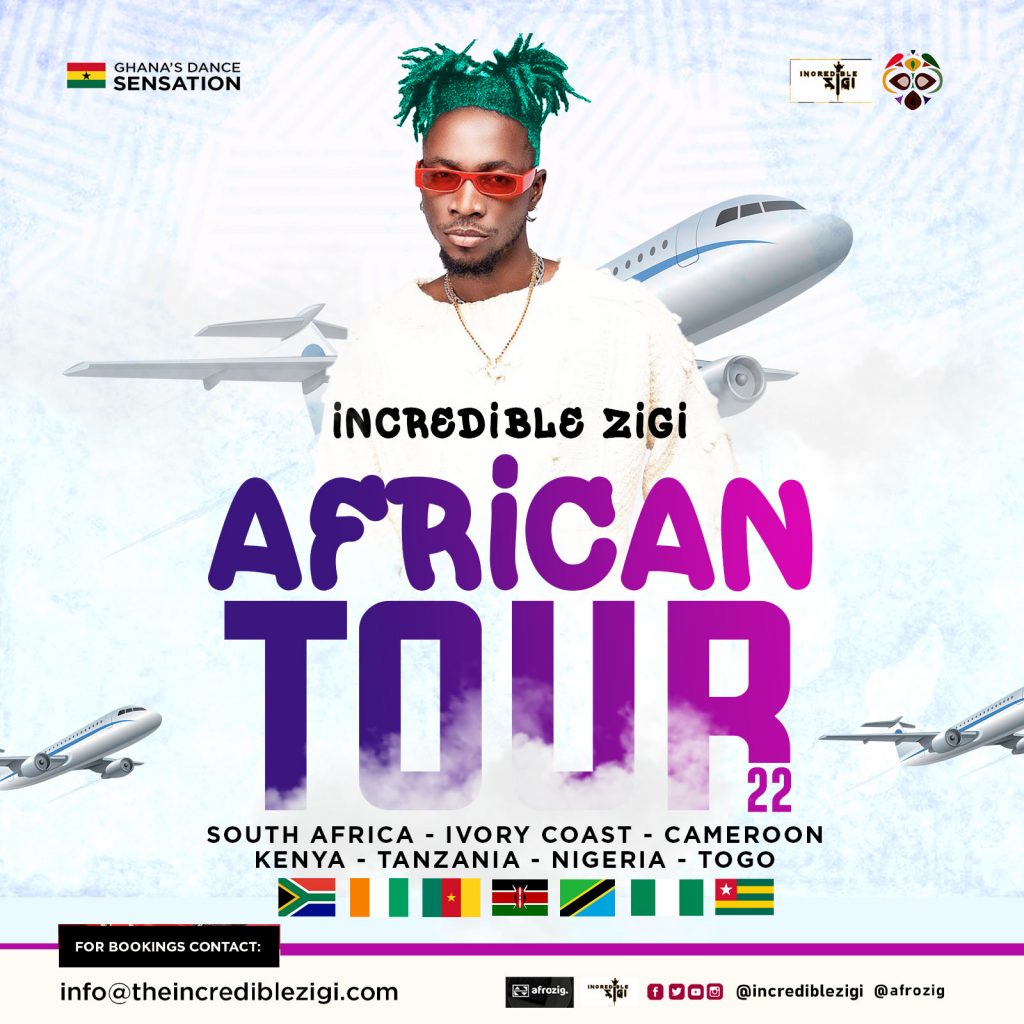 Zigi's began his dancing career professionally in 2003, on the streets of Accra. Incredible Zigi has had a major influence on the global dance ecosystem, birthing authentic dance steps
He is credited to have created the ENA, PILOLO and KUPE dance steps as elements in Afrobeats/Azonto. Musicians such as Janet Jackson have infused these dance steps in their choreography and have performed them on tour and in their videos. The KUPE dance was featured on the NBA 2K20 by the game developers Visual Concepts. He is noted for his dance challenges on social media.