DJ Cuppy matriculated into Oxford University | See photos here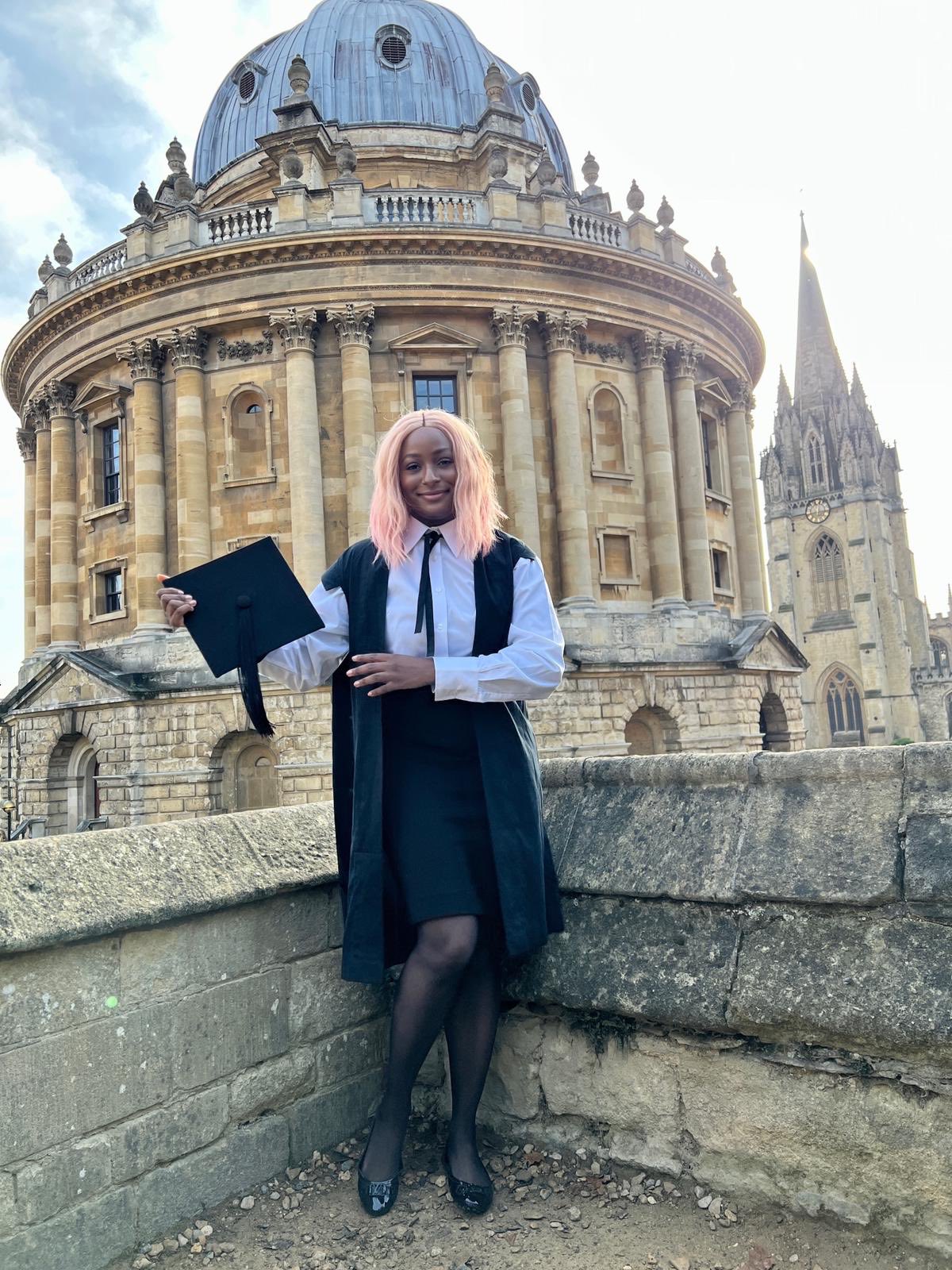 DJ Cuppy has been granted admission to Oxford University for a reportedly master's degree in African Studies after meeting certain academic standards.
The rich heiress uploaded numerous photographs from the event on her Instagram feed, where she also announced her acceptance to the Ivy League college, Oxford University. The matriculation ceremony was conducted on Monday, October 18, with all matriculants dressed in white and black clothing, complete with a black hat. The ceremony confers her membership as a student of the renowned university in UK.
Born Florence Ifeoluwa Otedola, Cuppy is a Nigerian disc jockey, producer and a daughter of Nigerian businessman Femi Otedola. She graduated from King's College London in July 2014, with a degree in business and economics. She also earned a master's degree in music business from New York University in 2015.