The head of security of Dr. Kwabena Duffuor's 2024 security detail James Agbey has called for the National Democratic Congress (NDC) to sack Joyce Bawah Mogtari from the party a few hours after the withdrawal of Duffuor's suit.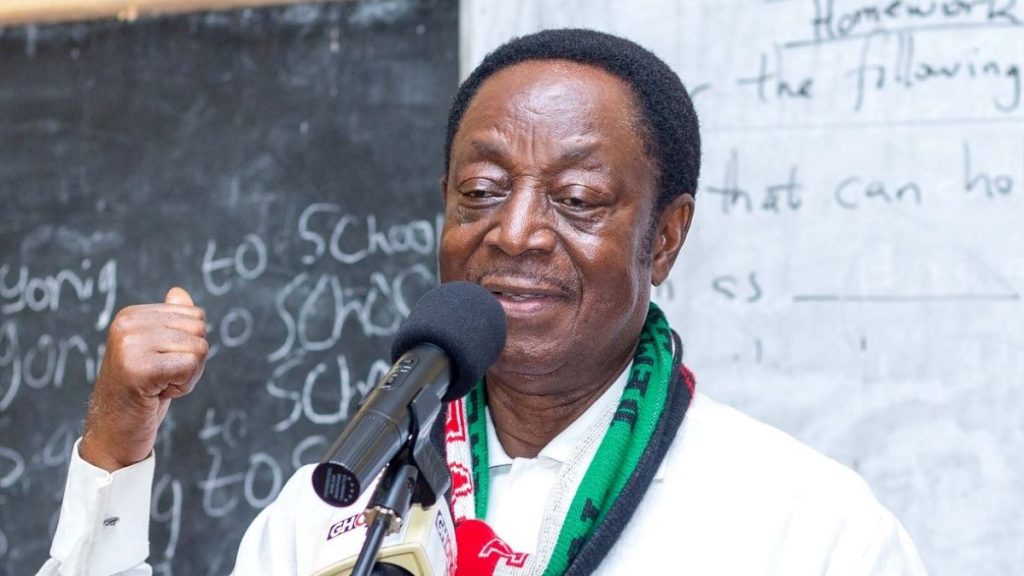 On Friday, 12th May 2023, the NDC operative said that Joyce Bawah should be sacked from the party for her tribal comments. James Agbey was reacting to a statement made by Joyce Bawah in which she made some unpleasant comments about the Ashantis behind the interlocutory injunction suit filed by Dr. Kwabena Duffuor on the NDC's May 13 primaries which he describes as unacceptable.
According to him, Joyce Bawah Mogtari, Mahama's spokesperson, remarked in a Twitter post, 'It is always the Ashantis! Always causing problems with their unnecessary egos. This defeatist approach won't work. John Mahama is NDC and NDC is John Mahama.'
He describes this as a damaging and explosive tribal conclusion that seeks to slender Ashantis and portray them as dangers to society.
He said it showed why the NDC has been struggling to win national elections since 2016. He states, "Sadly, while Mahama is presiding over this toxic atmosphere in the party, the bigotry of this followers keeps growing and breeding further hatred, and he's doing nothing to restore dignity within the ranks of the party."
For this reason, he called on the National Executive Committee of the NDC to sack Joyce Bawah Mogtari from the party for bringing the name of the party into disrepute. However, Joyce Bawah Mogtari denies making any tribal comments against the Ashanti people and urged the public to disregard the statement as a fake social media post.
WRITTEN BY: CARIS LONDON