The second edition of the biggest family festival dubbed 'Around the World' will be held on December 26th of December, 2022 at the Polo Court in Airport City.
The event will feature some of the most amazing culinary cultures from all corners of the world. In the maiden edition, some selected renowned chefs who were at the event grounds made sure they brought to life the idea of promoting Africa's food culture.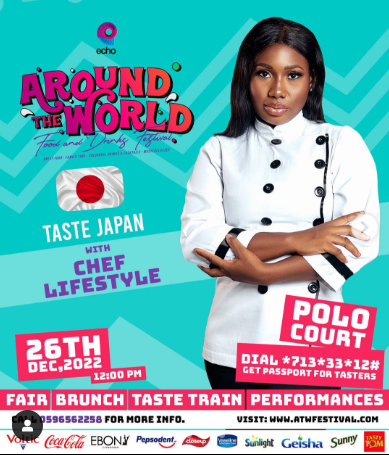 The purpose of this event is to create an event that helps families create new Christmas memories and also gives patrons the opportunity to experience diverse culinary cultures from around the world.
Proceeds from the maiden edition were used as charity to feed 900 children on the streets of some parts of Accra. They were given food packs to help them be a part of the festive season.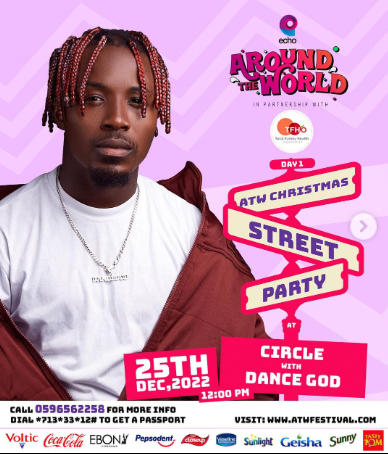 This year, Christmas will come early for residents in Osu, Madina, Circle, Kaneshie and Jamestown as Echo, on the 25th of December, from 10 am to 6 pm will have charitable pop-ups in these communities. The residents will be treated to food and drinks for free.
There would also be an exclusive Family Brunch hosted by Naa Ashorkor on boxing day with artists Samini and Kofi Kinaata treating guests to good music.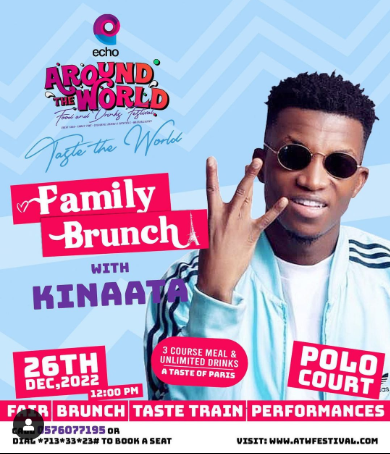 To Echo 'Around The World' is the perfect time for families to have the best of Yuletide hangouts. Come celebrate Christmas in a style with good food and good music from around the world. 💃🏾🔥
Dial *713*33*12# or visit https://egtks.com/e/35920 for your passport (ticket) for tasters.
Call 0596562258 for more info.