Ghanaian musical sensation, Fameye, took the stage by storm as he thrilled fans at his first-ever headline concert in London, UK. The event which was in partnership with Bizzle Entertainment took place on August 5, 2023, at Broadway Barking Theatre, and it was nothing short of a resounding success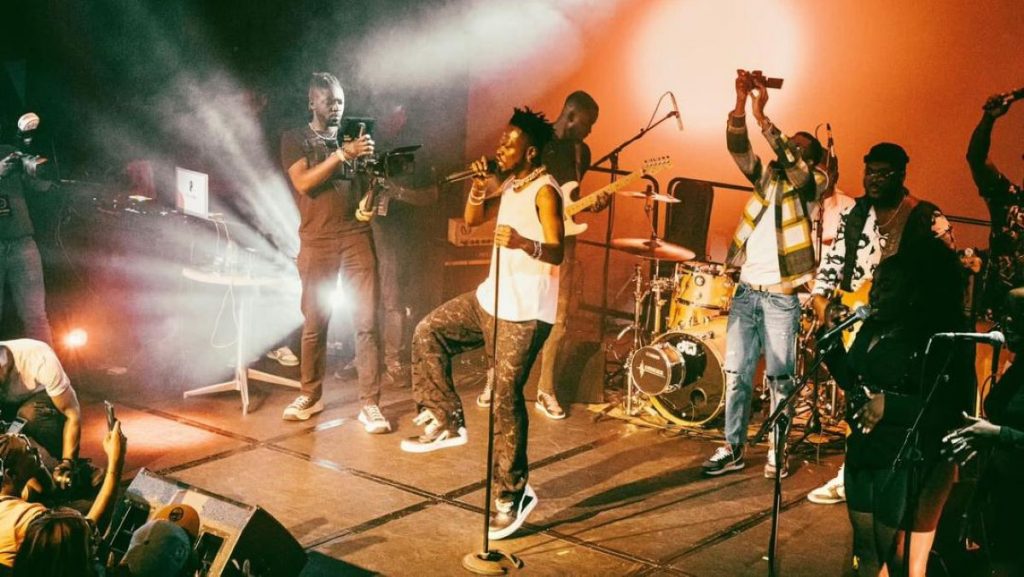 Fameye's stage presence and vocal prowess captivated the audience from the very first note. His ability to connect with his fans on a personal level was evident, as the crowd sang along to every lyrics.
The concert was not only a celebration of Fameye's musical talent but also a testament to the unifying power of music. Fans from diverse backgrounds and cultures came together, sharing their love for the artist and his music.
The event was musically supported by the talented Minor Seven Production, Fameye's songs came to life with captivating instrumentals and arrangements, enhancing the overall experience and leaving the crowd wanting more. The synergy between Fameye and the band was evident, creating a harmonious blend that elevated the concert to new heights.
Adding to the excitement of the night, Fameye also treated the crowd to a special performance of his new single, titled 'Not God.' The song struck a chord with the audience, receiving an enthusiastic response from the patrons. The uplifting and resonant message of 'Not GOd' seemed to have connected deeply with the attendees, further enhancing the overall experience of the concert.
Stream 'Not God' by Fameye here;
https://onerpm.link/notgod