Focalistic made his debut on GRAMMY awards' 'Global Spin' digital performance series, delivering a unique take of his latest single "SJEPA."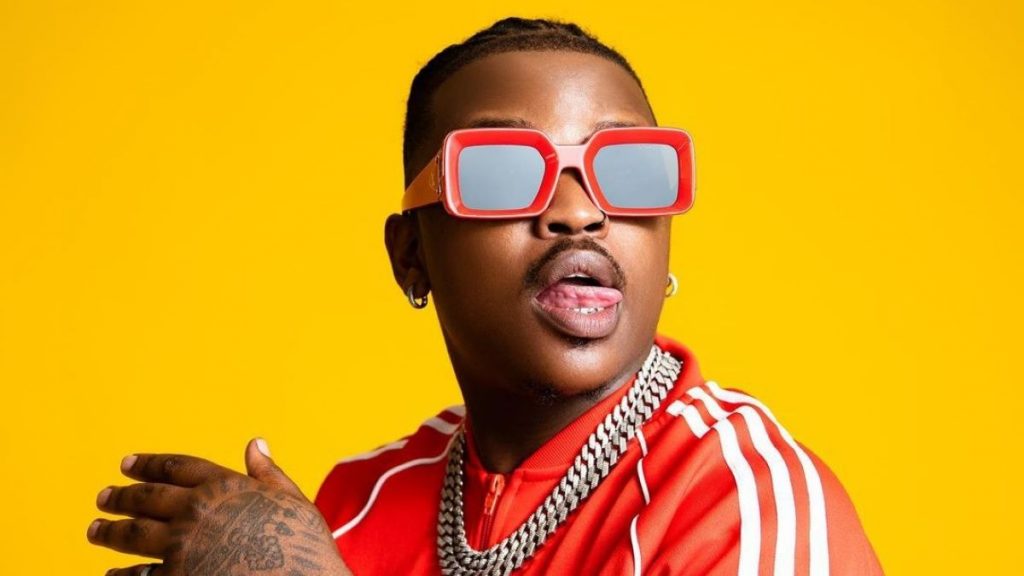 The digital performance series, which was introduced in September 2021 after the GRAMMY updated its "Best Global Music Album" category, highlights world music, thrilling genres like Afrobeats, K-Pop, and Latin music, as well as the creators and their native nations. The series keeps followers of the global music scene connected to one of the most interesting subgenres of music while also featuring a performance from a renowned artist or group across the world.
In this episode of Global Spin, the South African musician Focalistic offers a (literally) illuminating performance of "SJEPA," an upbeat amapiano track from his latest album, 'Ghetto Gospel.' Stationed center in a dark, empty room, only accompanied by the illumination of pink neon strobes, Focalistic's simplistic staging spotlights the singer's bouncy lyricism and sharp vocal cadence.
Ghetto Gospel is Focalistic's third studio album and collaboration project with fellow Pretoria music duo Mellow & Sleazy, helmed by additional appearances from other leading South African performers, such as Sjava and DBN Gogo. On the album, he occasionally eschews the dance-floor fillers to introspect about life, love, and how possessing the trappings of success doesn't necessarily define him.
FOCALISTIC made his first foray into music in 2017 with the release of "Fakimali". Born and raised in Pretoria, South Africa, the amapiano singer has established a cult following while studying a Bachelor of Arts in Political Sciences at the University of Pretoria and his ability to blend honest rap lyrics to viral amapiano instrumentals, over the years, has endeared him to the music industry of South Africa. As an artist, he believes that it is most important to relate to listeners through honest storytelling and genuine sentiment. He maintains that it is his responsibility as an artist to voice and reflect the society around him.
This era of Focalistic, really, is all about uniting creatives around the continent: "The saying is 'collaboration over competition,' so you'll notice a feature in many of my songs. We're at a point right now with African music where it's about showing the true spirit of Ubuntu," he told GQ in 2022.