Ghana Party in the Park has officially announced its rescheduled dates after an unforeseen postponement due to adverse weather conditions.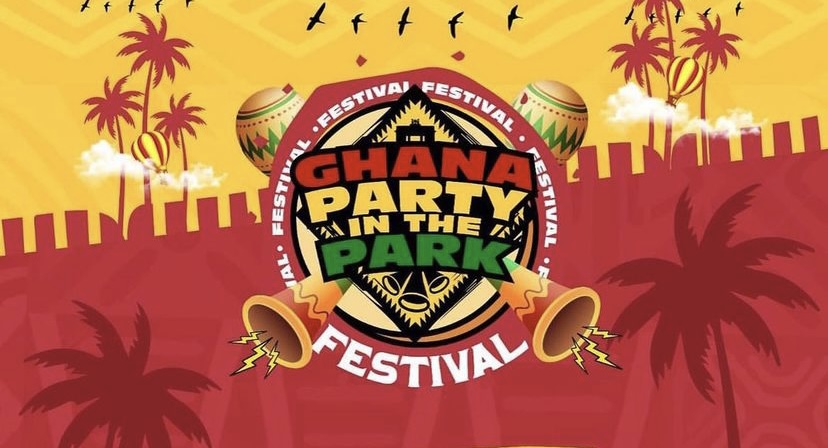 The festival, initially slated for Saturday (July 15th), will now take place on Saturday (August 12), promising an extraordinary celebration of music, art, and culture at the Trent Park in London, UK. Organizers say the initial date tickets remain valid.
The decision to postpone the festival came after careful consideration of the safety and well-being of the festival-goers, artists, and event staff. Unfavorable weather conditions, which posed potential risks and logistical challenges, led the organizers to make the tough call to reschedule the event, according to a statement released by the organizers to that effect.
Ghanaian artistes R2Bees, VIP, Samini, Medikal, Cina Soul, Larruso, Quamina MP, Kofi Mole, and Article Wan have been confirmed as headline performers, presenting exciting performances from a variety of talents spanning reggae, dancehall, afrobeats, highlife, afropop, alt-rap, rnb, and more.
Other confirmed artistes includes: Seley, Nina Rose, Skillz8 Figure, Marco Lowrey, Dollyessence, Nore, OV, Kwamz Original, Carmen Caramel, Molly J, Special D, YM, King Kay, Nua and more. Along with the performers, Ghana Party In The Park Festival will be hosted by popular Ghanaian radio personality and event mc Doreen Avio, Harm Kay, Comanda, and Ray Playhouse.
Meanwhile, dynamic musicians Mr Drew and Lasmid, in a simultaneous statement, released last week, announced the cancellation of their highly anticipated festival performance.
Over the years, GPITP has been celebrated with various talents across the African continent. Hosted by Akwaaba Group since 2005. The festival attracts over 8000 people, making it the biggest Ghanaian event outside of Ghana. Attracting visitors from the UK, Europe, USA, Canada and Ghana.