Nigerian TV producer, actress, and head cook at FoodbyHilda, Hilda Effiong Bassey, popularly known as Hilda Baci, has made her mark in the Guinness World Records for the longest cooking marathon.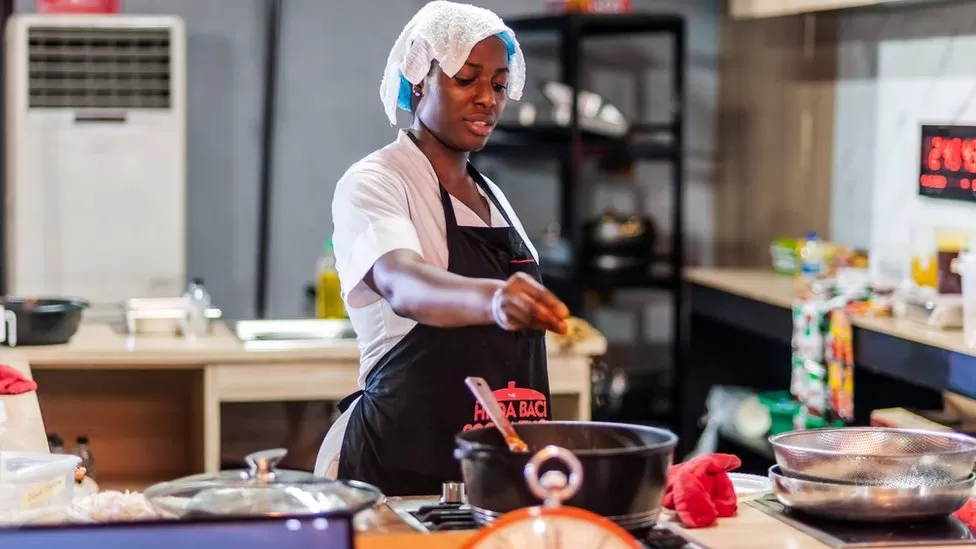 Hilda launched into the competition on Thursday at exactly 4 pm when she put on her cooker.
The 27-year-old has been cooking for the past 88 hours and is on her way to setting a new Guinness World Record.
The chef is cooking over 250 recipes in the four-day Marathon.
Despite the rain, Nigerians, including numerous celebrities, have braved the weather to cheer on the visibly exhausted chef physically.
The chef, on Monday morning, hit the 87 hours 45 minutes record set by Guinness World Record holder, Lata Tandon.
"It is one of my biggest aspirations and I am glad that I took the bold step to embark on this adventure. I have taken time to prepare for this psychologically and I am proud to finally take on this challenge."
"The cook-a-thon is also an opportunity to tell some of the positive stories that come from Africa through the meals that we make". This attempt is also proof of the strength young people can exhibit with the right platform and support. I look forward to receiving support from people across the world to achieve this feat", Hilda said.
Her relentless quest for excellence has driven her to this enormous attempt at breaking a Guinness World Record.
WRITTEN BY: SAMIRA DUGHAN