John Dramani Mahama former president of the fourth republic of Ghana interacted with delegates at Kwabre East, after visiting Nabdam and Zebila on his two-day campaign tour of Upper East region, Ghana.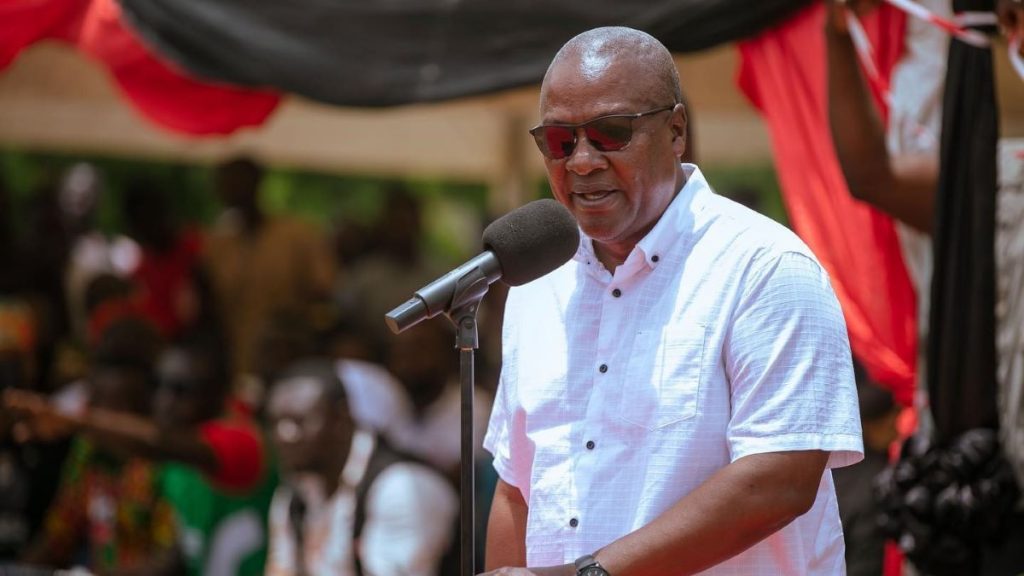 On Tuesday, 2nd May 2023, John Mahama visited some areas of the Upper East and Ashanti region of Ghana to interact with delegates and campaign for the political party ahead of the 2024 presidential and parliamentary elections.
Speaking to some delegates, the former president said the NDC has become very attractive and therefore is attracting a lot of young people to the party who are qualified to be in parliament. He stated that our country is in "reversed gear" and that "we are going from Zebila to Accra, and instead of going towards Accra, the bus is reversing towards Kulungu and outside Ghana".
He condemned the current government in his propaganda and encouraged the people to have "eagle eyes" on the election box. He concluded by stating that the party was not in a hurry to begin new projects but would rather take on abandoned projects to finish including ongoing projects of the current government that may not be completed in the near future.
For reason he stated "because the money that is invested in these are taxpayer's money" … "It's money that was taken from Ghanaians and it's a shame to let those projects go to waste like that".
Written by: CARIS LONDON