The MAD Culture with the King of the MIC – Kojo Manuel returns with the second edition of 'Casa Loco'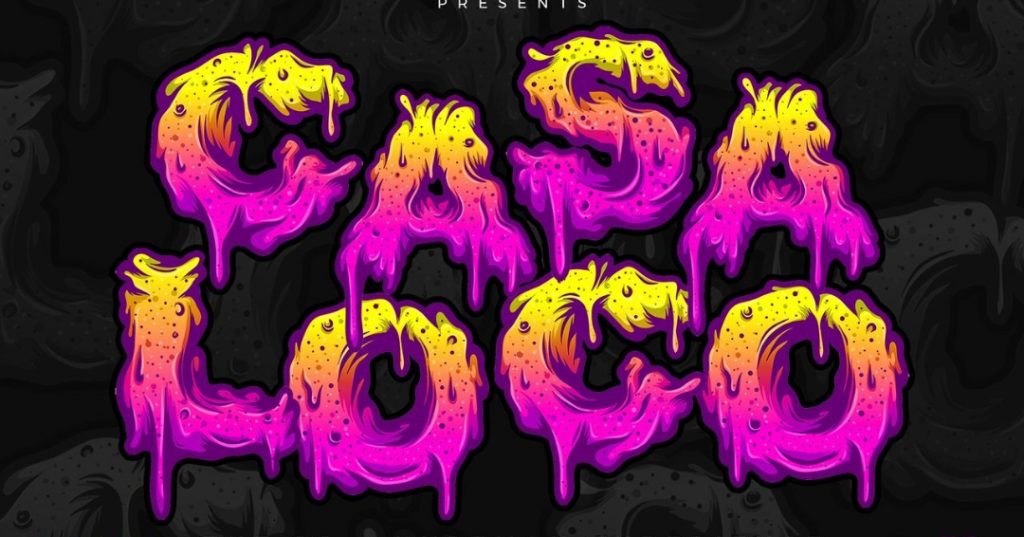 After successfully introducing the world to its first edition last year, the MAD Culture team is geared up to bring an even more exhilarating experience this year with Casa Loco: DJ & Hypeman Experience.
Setting up the wildest lineup of DJs for the occasion; the night would have the 'rockstar' Kuami Euguene, Quamina MP, KelvynBoy, & Twitch4eva hitting the stage for a moment of ecstasy.
On October 21, 2023, at 10 pm, Kojo Manuel will be ushering in the 'MAD' vibes and exuberant energy at FrontBack.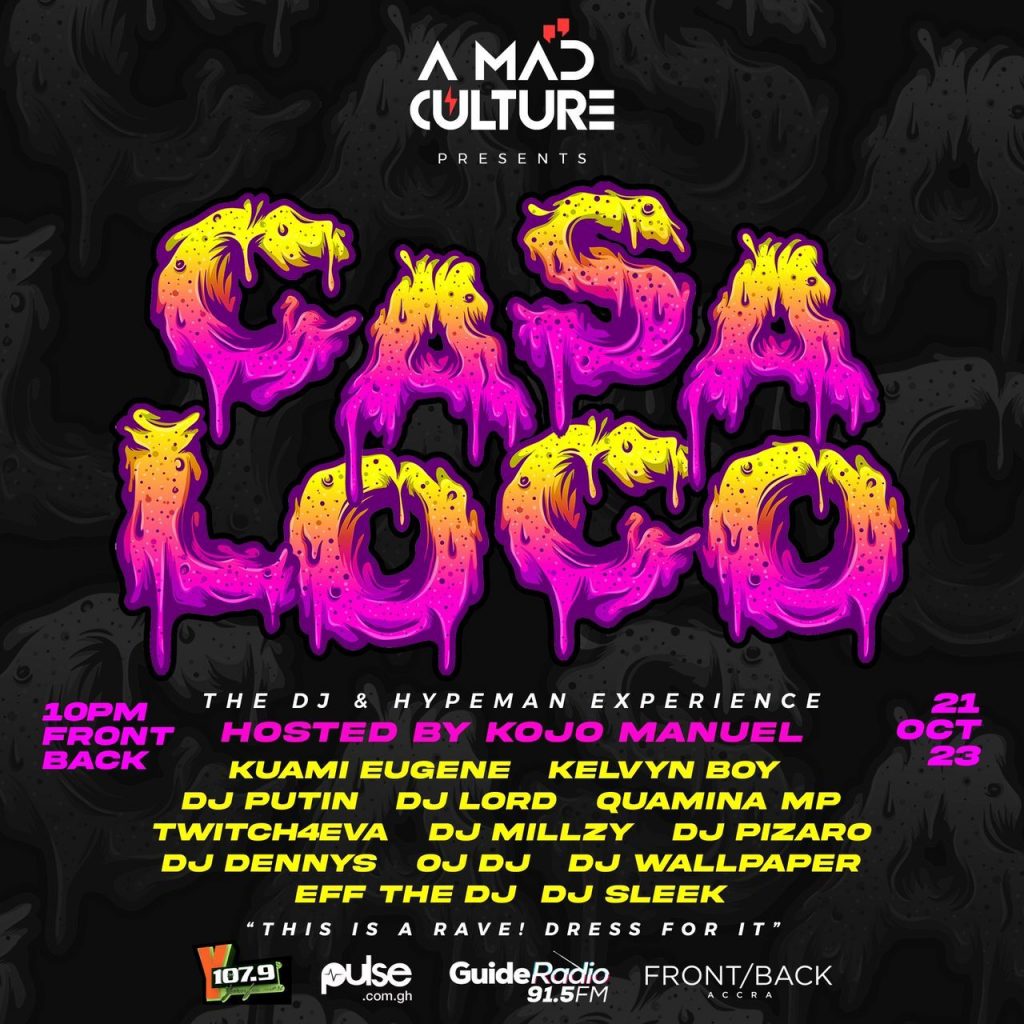 The rave is on! Don't be left out!! Dress the part and get ready to be mesmerized!!
Get tickets Here or call 0302949368 to RSVP…