Large Scale Concerts And Other Indoor Events In California To Resume This Month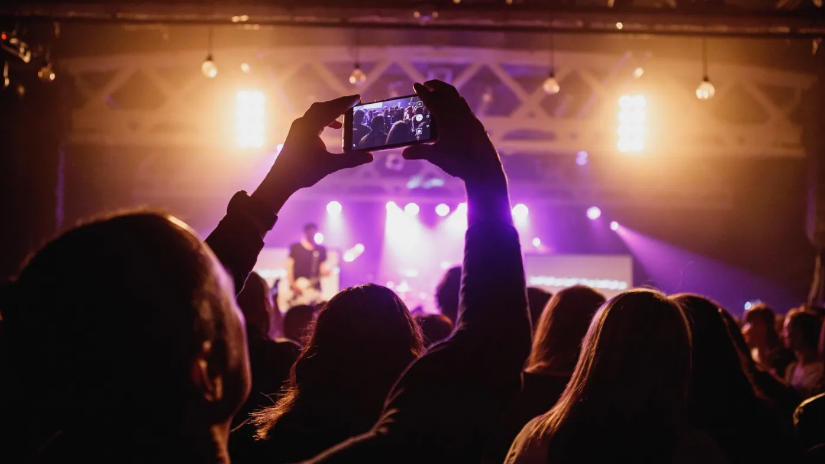 California is preparing to bring back indoor concerts. With vaccination rates increasing and the state's COVID-19 test positivity rate near a record low, the California Department of Public Health (CDPH) on Friday, April 12, 2021, released updates to the state's Blueprint for a Safer Economy reopening framework allowing additional activities to resume with modifications to reduce risk. The updates include gatherings, private events or meetings such as receptions or conferences, and indoor seated live events and performances.
"Today's update to the Blueprint for a Safer Economy is a result of the progress we are making both in vaccinations and in controlling the spread of COVID-19," said Dr. Mark Ghaly, Secretary of the California Health and Human Services Agency. "By following public health guidelines such as wearing masks and getting vaccinated when eligible, we can resume additional activities as we take steps to reduce risk," a statement by the CDPH said.
"As we continue to expand vaccine distribution, California is poised for a safe and equitable recovery," said Dee Dee Myers, Senior Advisor to Governor Newsom and Director of the Governor's Office of Business and Economic Development (GO-Biz). "We will continue to work with businesses, arts organizations, community groups and others to open carefully, with health and safety top of mind, so that we never have to go backwards," the statement added.
Attendees will have to be tested or provide proof of their full vaccination before attending such gatherings. Capacity restrictions will vary county to county, depending where they fall on California's reopening tier system, which uses color codes to indicate the level of restrictions in each region. Counties are divided into purple, red, orange, and yellow tiers, based on how widespread the virus is among their populations. Purple is the most restrictive, and yellow is the least restrictive.
Per the Department of Public Health's website: