The late, legendary South African jazz musician Hugh Masekela was inducted into the Ertegun Hall of Fame at a ceremony held at Dizzy's Club at Jazz at Lincoln Center, in South Africa at the weekend.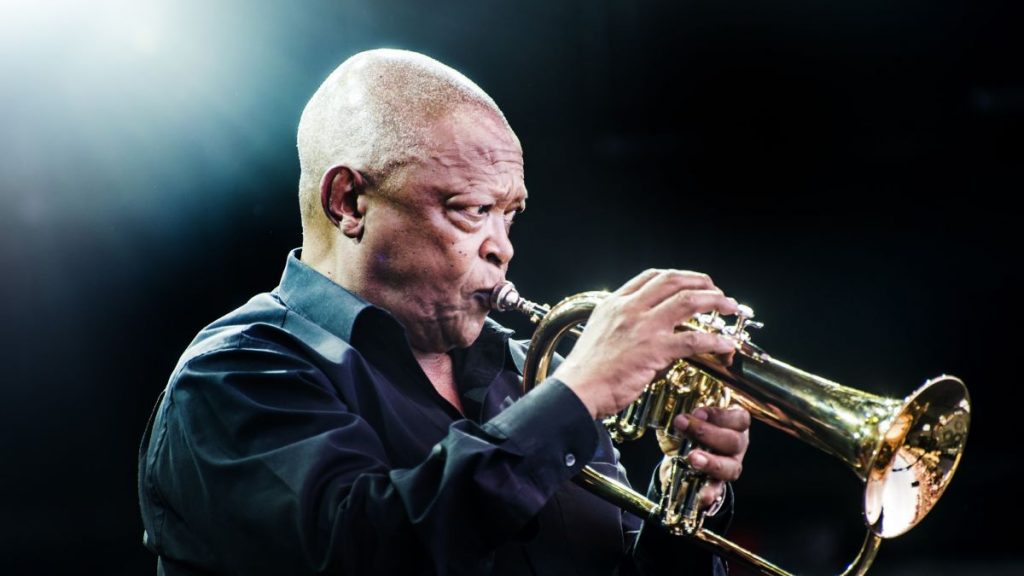 Held by the South African Tourism Board in collaboration with the Hugh Masekela Heritage Foundation, the event celebrated the legacy of the legendary jazz musician, his contributions to jazz music, and his impact on South Africa as a cultural destination. He was also given prestigious recognition for his exceptional talent and remarkable achievements in the music industry.
The ceremony featured special musical performances, which included select performances from Hugh Masekela Heritage Foundation scholarship students from the Manhattan School of Music.
Prior to the main ceremony, a pre-induction reception was held and was attended by special guests, jazz enthusiasts, and journalists, who gathered to pay tribute to Masekela's legacy. Selema Masekela and Pula Twala, the children of Hugh Masekela, accepted the honor on behalf of their late father.
Speaking about the event, Themba Khumalo, Acting CEO of South African Tourism said, "We are honored to pay tribute to the late Hugh Masekela, a true icon of jazz music and a cultural ambassador for South Africa. His music continues to inspire and captivate audiences around the world, and his legacy lives on through the Hugh Masekela Heritage Foundation. We are proud to celebrate his induction into the Ertegun Hall of Fame and highlight the unique cultural offerings of South Africa as a must-visit destination for travelers seeking enriching experiences."
Hugh Masekela, fondly known as "Bra Hugh," was born and raised in South Africa, and is widely regarded as one of the greatest jazz musicians of all time. His unique style and fusion of African rhythms, jazz, and world music have captivated audiences around the globe for decades. Masekela's music has become a symbol of South African culture, showcasing the rich heritage and diversity of the country and inspiring travelers to experience the destination's unique offerings.
"In 2015 Hugh Masekela established the Hugh Masekela Heritage Foundation for the express purpose of preserving and promoting our African heritage and the restoration of our African identity through various mediums. In the five years since his passing the Hugh Masekela Heritage Foundation has continued to devote energy and time to maintaining and motivating projects that Bra Hugh initiated while still with us, as well as new initiatives that fit within our mission statement," stated Pula Twala, Board Member of the Hugh Masekela Heritage Foundation. "None of these projects or initiatives would be possible without the continued support, both material and spiritual, of our friends and family, sisters and sons, institutions and organizations, near and far, sharing the values that Hugh espoused, promoted and stood for."