Ghanaian reggae, dancehall, and afropop singer Stonebwoy has made the official playlist of Formula 1 (F1).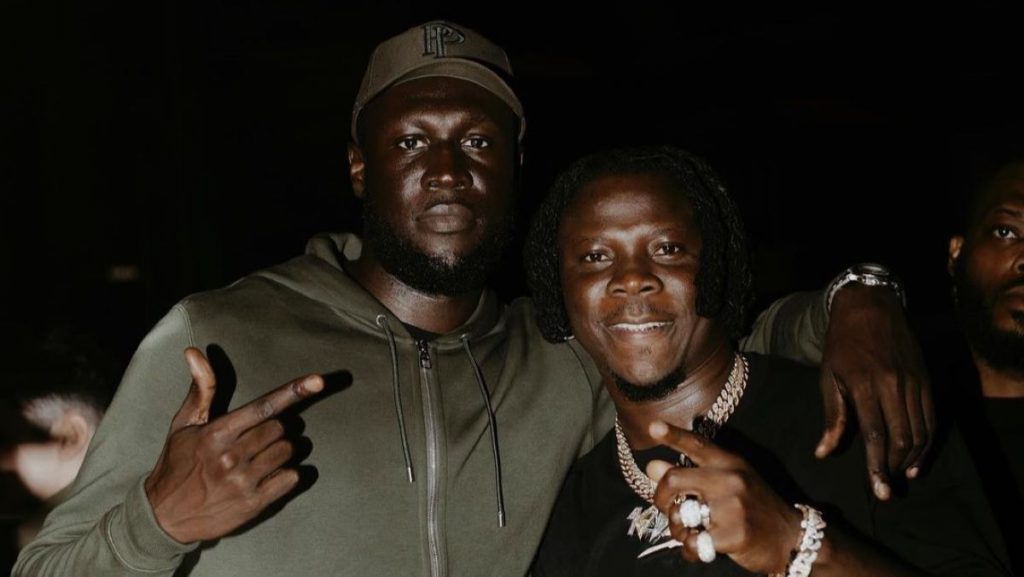 F1 Tracks is updated on a weekly basis to unite global superstars with the sounds of F1 and is filtered according to four key categories: pace, mechanical, spirit, and fan. Stonebwoy is added to the F1 Tracks playlist for the Grammy-winning UK rapper Stormzy-assisted "Life & Money" the lead single off his new album "5th Dimension", which is currently receiving critical acclaim and commercial success.
The playlist is now available to fans across Spotify, Apple and Deezer.
"Life & Money" was released as the opening single off the Ghanaian musician's fifth studio album. The song features UK-based Grammy-winning rapper Stormzy on vocals. With slick afrobeats overlaid with rich instrumentation and agile melodies delivered through Stonebwoy's flawless vocals, the track is immediately a triumph. On the song, both artists share words of wisdom alongside lyrics about fulfillment, gratitude, and wanting the best for those around them.
It currently peaks at No. 1 on Ghana's Apple Music songs chart and amassed over 1 million audio streams across various digital service providers (dsps).
5th Dimension the album explores other musical styles such as afrobeats, dancehall, ragga, amapiano, highlife, and afropop, while delving into into themes of wealth, love, and eternal devotion. On the album, Stonebwoy reveals an unwillingness to slow down. He has consistently shown he has no fear when it comes to diversifying his sound, a trait that's ever present across the album's 17 tracks. He even ventures into amapiano territory alongside South African superstar DJ Maphorisa on "Apotheke"- displaying as much passion as he does on his signature dancehall-meets-Afrobeats records. Stream ''5th Dimension'' album here: https://stonebwoy.lnk.to/5Dimension