Manifestivities, an event organized by Ghanaian musician M.anifest slated for the 18th of December will see young acts mount the big stage to give music lovers a taste of their talents.
The Bukom Boxing Arena will definitely come alive as we will be seeing the likes of Marice Omario, the Oblitey Trapster, the OUTSIDE legend, Baaba J, the 5foot3 rap sensation Koo Kusi, who was announced the winner of the #CleanAndPure social media challenge, Juma Mufasa, and Yung D3mz.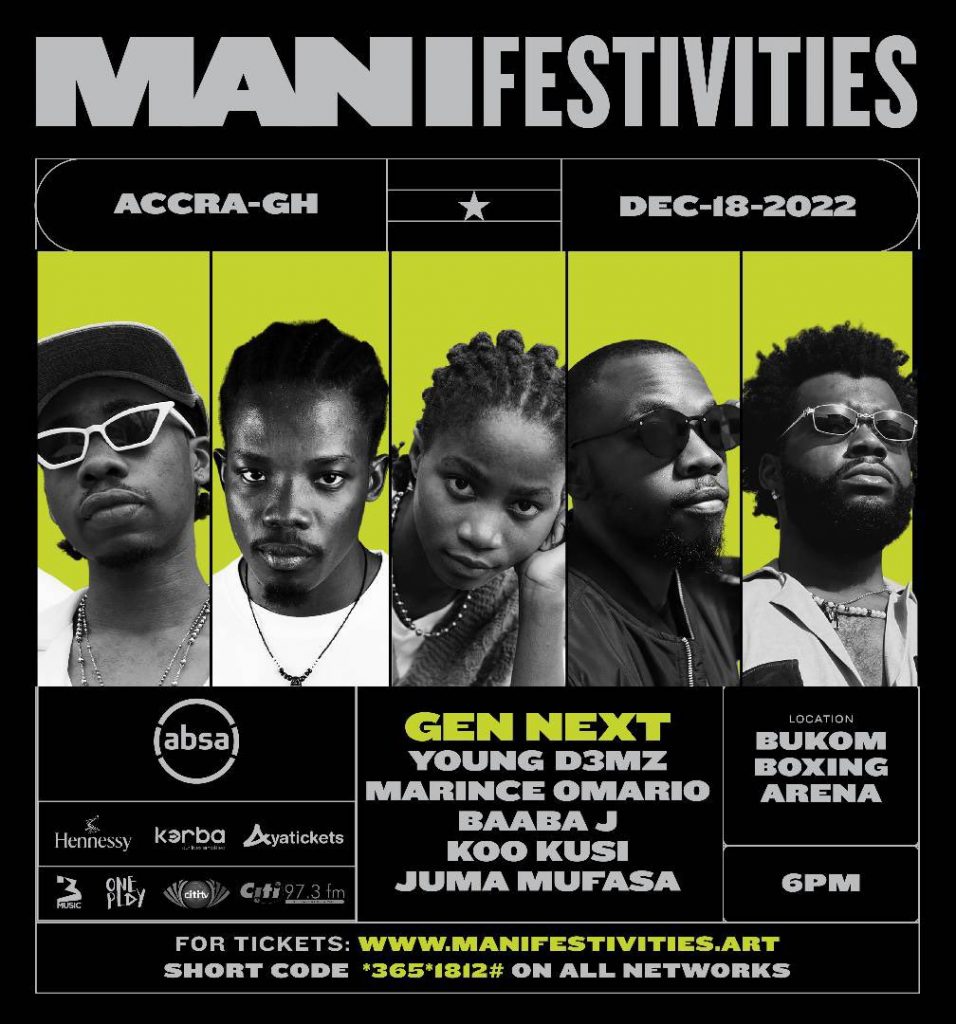 With this set of Next Generation artists, Manifestivities really promises to be an ultimate music experience.
Gyakie, Kwesi Arthur, The Cavemen, and T'neeya are the other artists who will also be gracing the Manifestivities stage alongside M.anifest.
Get your tickets by dialing the short code *365*1812# or visit manifestivities.art