Open Foundation West Africa yesterday, Friday 30th April 2021 launched its 5th-year anniversary celebrations since its inception. The launch which was virtually held was to outline activities lined up for OFWA's 5th-anniversary celebration. As part of the celebration, OFWA has launched a debut writing contest dubbed the Africa Wiki Challenge. This is an online campaign that calls on all Africans, people of African descent, people that identify with the continent or anyone with an interest in Africa to contribute content about the many things that make up the true and rich identity of the continent (its rich and colourful cultures, history, landmarks, education, cities, rivers, lakes, food, vegetation, etc.). The challenge will hold from 23rd May to 30th June 2021.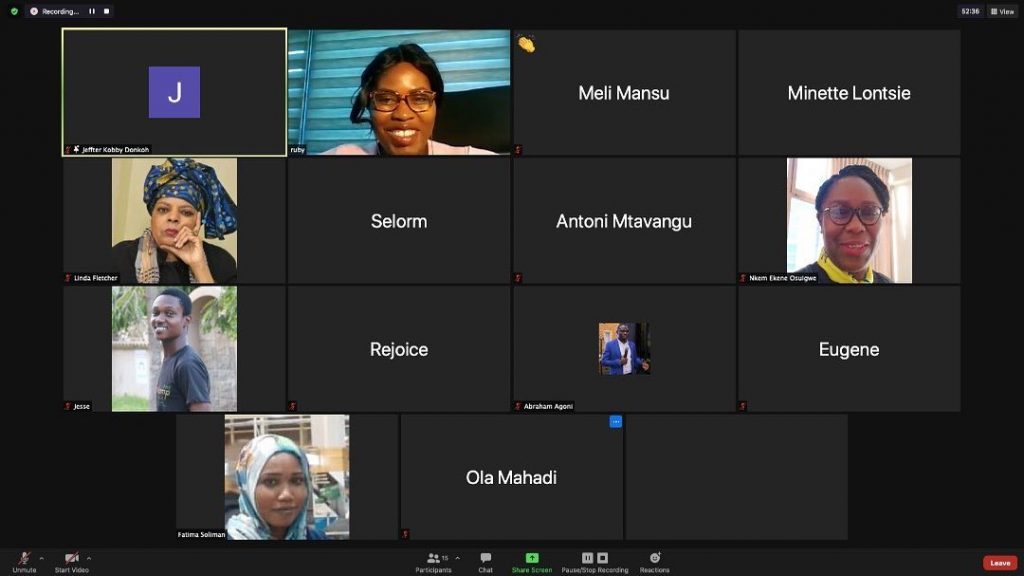 About Open Foundation West Africa (OFWA)
Open Foundation West Africa as an idea, was conceived in May 2015. This came about
after discovering the general gaps and lapses that existed while working within the
Wikimedia movement. The main purpose of Open Foundation West Africa at the time
was to try to bridge the digital content gap around Africa and to provide the next
generation of youth with the digital literacy skills needed to compete in a dynamic and
digitally transformative world. Over the years, they have gradually defined the scope of
their work to increase their impact and narrow their commitment to certain specific
jurisdictions, especially within the Open Movement. 
Now, they are described as a soft skills tech-based organization and a network
of communities, committed to digitally representing and preserving the culture of Africa.
They also develop skills on the continent using an open-centred approach to deliver Skills
Training and Capacity building opportunities for people whose stories and passions
resonate deeply with ours in a way that is consistent with the quality, impact, and
importance of our projects.
As a non-profit organization, OFWA has found itself committed to Advocacy and
Awareness creation for policy, policy change, among other things. A dedication that
partly culminates in their drive to contribute to the Open Movement as a recognized
affiliate of Wikimedia and Creative Commons. 
OFWA's Mission is to create awareness of all the available open resources, enticing its use
by many and sharing the benefit of contributing towards the future of education and
open learning. 
More than anything, they are focused on adding value to the skill sets of both community
members and organizations. We are passionate about identifying skill gaps and
providing relevant content to bridge those gaps. Through initiatives like;
Glam Ghana
Wikimedia in Education Program Decolonizing the internet
National Film authority WikiProject
The Summer Open School
Kiwix4Schools project, we are always creating avenues where we equip individuals with practical skills essential to compete in the corporate world.
These few points highlight our commitment to making an impact and increasing access
to information at next to no cost. Further highlighting our commitment, we have set up a
few hubs over the years across Ghana with the sole aim of bringing together individuals
who have a passion for learning and/or making information freely available, to contribute
their quota to the ever-growing Open Movement. We're privileged to have members in
the following hubs:
a. Accra
b. Kumasi
c. Ho
d. Tamale
e. Wa
f. Tarkwa
g. Walewale
and groups or clubs at Ashesi, University of Winneba and University of Ghana.
Activities Lined Up For OFWA's 5th-Anniversary Celebration
The Africa Wiki Challenge campaign launched yesterday seeks to project stories of Africa, project its identity and help reduce the content gap about the continent on the web.
Currently, just about 5% of the content that exists out of the 6 million+ articles on
English Wikipedia is on Africa. The growing problem is a worry mainly because Africa is
the 2nd largest continent in the world. Yet, even the uninhabited continent of Antarctica
has more coverage than Africa. Most content that exists about Africa also lacks proper
citation and hence decreases their credibility. There aren't enough photos as well to
visualize such articles and to provide more information to readers about what they are
reading.
For the maiden edition of the campaign which will solicit participation through photo
uploads, writing, and improving articles, the theme for participation is; "Landmarks in
Africa". The aim is to document all landmarks that cover historical, cultural,
geographical and places of key significance to a country or the continent. 
OFWA also have a number of activities lined up for the 5th-anniversary celebration to even
do more as an NGO in helping the communities in which we exist. These activities only
highlight their commitment to delivering on even more social responsibility, activities lined
range from stocking libraries, creating reading clubs, organizing cleanup exercises and
adult literacy training. These activities are happening at all our hubs as a way to further
give back to our society.
"The Book Exchange Booth" is another initiative that will take off somewhere in August
this year, it is aimed at improving the reading culture in Ghana. The idea is to
encourage readers to donate old books and pick up new ones in order to encourage
sharing and repurposing old books among the youth while maintaining an
environmentally friendly way of reuse that eradicates the burning of books.
The concept of the book exchange booth pivots on the tenets of sharing, trust and
sustainable reuse. These booths will be mounted at vantage points all over the country
starting from at least 2 locations in Accra. We are still accepting book donations and
calling on organizations that see an avenue to strike a partnership, to reach out to us.
We are very excited about this feat and truly humbled by the journey that led to this
point. We are grateful to God almighty, our partners, members, friends and well-wishers
for their astute contributions to our successes over the years.