Lagos prince of afropop Oxlade unveils his much-anticipated new track "INTOXYCATED" featuring UK rap superstar and chart-topper Dave. This new track finds the Nigerian vocalist and British rapper in true dialogue, as they dissect the modern language of love. Tired of dealing with betrayal and sick of filtering real life through social media, the artists long for the kind of meaningful connection that envelops all their senses and cuts through the artifice of online life.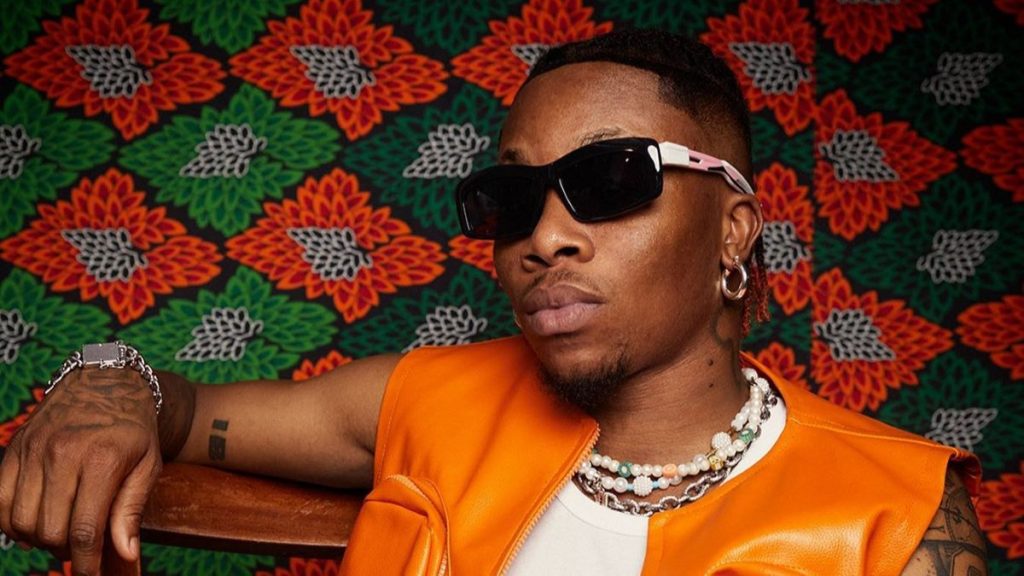 Stream it HERE via Epic Records.
Oxlade and Dave have an infectious chemistry, as Oxlade adopts a more rhythmic flow to complement Dave's locked-in cadence. Gathering 95K+ TikTok creations prior official track release and getting UK's BBC Radio 1 Hottest Record for launch day, "INTOXYCATED" is set to be among summer's biggest hits.
Along with recent single "Ovami" ft. fellow Nigerian superstar Flavour (peaking top 30 on Nigeria's radio chart) and produced by icon Nigerian producer Magicsticks (Davido, Ckay, Fireboy DML, Asake…), "INTOXYCATED" will appear on Oxlade's much-anticipated debut album Oxlade From Africa, due this fall. It follows his global break-out hit in 2022, "Ku Lo Sa."
Born Ikuforiji Abdulrahman Olaitan and raised in Lagos, Oxlade started his musical journey in the choir, then releasing his first songs on Soundcloud back in 2017. He caught the attention of Nigerian fans the following year with the release of his debut single "Shugar". Oxlade's international glow started in 2020 with his single "Away", making it to Rolling Stone's "Top 50 songs of the year 2020" and getting praised by Drake.
The 26-year-old native of Lagos scored a global hit last year when he revealed an intimate performance of his song "Ku Lo Sa" on COLORSxSTUDIO. The green-tinted video was a massive success, generating over 71 million YouTube views, making it the most-watched COLORSxSTUDIO video in the past four years. "Ku Lo Sa" catapulted on its YouTube momentum to become a global hit: charting in across 61 countries on Apple Music and 23 markets on Spotify, peaking in the Top 10 in the UK's Hip-Hop/R&B chart and peaking at #5 on Billboard's U.S. Afrobeats chart, and reaching #11 on Billboard's Year-End U.S. Afrobeats Songs chart. Oxlade welcomed Camila Cabello for the official "Ku Lo Sa" (Remix), and its sultry music video.
"Ku Lo Sa" was merely the latest demonstration of Oxlade's immense talent. Since emerging on the scene as a teenager in 2017–notably on Blaqbones' hit song "Mamiwota"–Oxlade has turned heads with his pure singing voice and relatable, romantic lyrics. His 2020 EP OXYGENE cemented his spot as one of the most talented artists in the flourishing African scene. The EP was home to "Away," a glorious anthem that is still a staple of Afrobeats DJ sets to this day. Ox recently turned heads with his performance at London's Meltdown Festival and appeared on a major officially-sanctioned remixes such as Bob Marley's classic "Three Little Birds" and Whitney Houston's "Okay (It's Not Right)".