Shatta Wale has just revealed the cover art and release date for his heavily anticipated fifth studio album "Gift Of God", due out Monday, Oct. 17.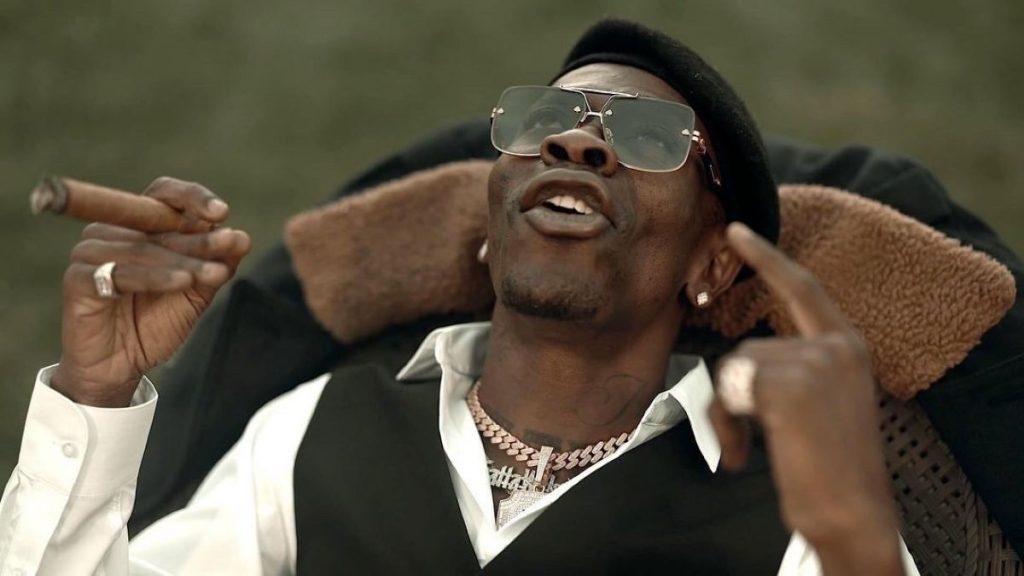 The album's cover is primarily inspired by Ghana's currency, the 1 cedi coin. The award-winning Ghanaian reggae and dancehall artist's potrait 2is in the center of the coin, with seven stars at the top and "Gift Of God" artistically engraved beneath it; which indicates how unique he is. Shatta Wale also shared a video of the artwork on Facebook in the as part of the announcement.
Shatta Wale's Gift Of God will be his first full-length offering since he dropped his fourth studio album, Wonderboy, back in 2019. Prior to that, he released his third studio album, "Reign," in 2018. That one gave Shatta Wale his first Billboard World Albums Chart appearance. This latest body of work will only feature unreleased singles as well as receive contributions from guest artists.
Shatta Wale has been on a roll in recent months. Aside from two EPs, "GOG Chaff" and "Truth," the Accra-based musician has inundated the major digital stores with a barrage of singles.
"The Most Important Thing Is the Story Not The Script, And That's The Gift Of God. Great Men Never Require Experiences. A Great Man is Hard On Himself, A small man is hard on others. This is a story you need to know, A story That Has Never Been Told. A life of a man that is pure as Gold. A man who fought for the masses, A man a who sacrificed himself for the masses. A man who chose God's way over man's dictations. He came, he saw, He conquered, ladies and gentlemen, without further i do,i introduce THE GIFT OF GOD ALBUM."