Stonebwoy has announced a show at the Electric Brixton in London, United Kingdom (UK), on Sunday, October 29. The show forms part of his all-new "5th Dimension" Australia, Europe, and UK autumn 2023 tour.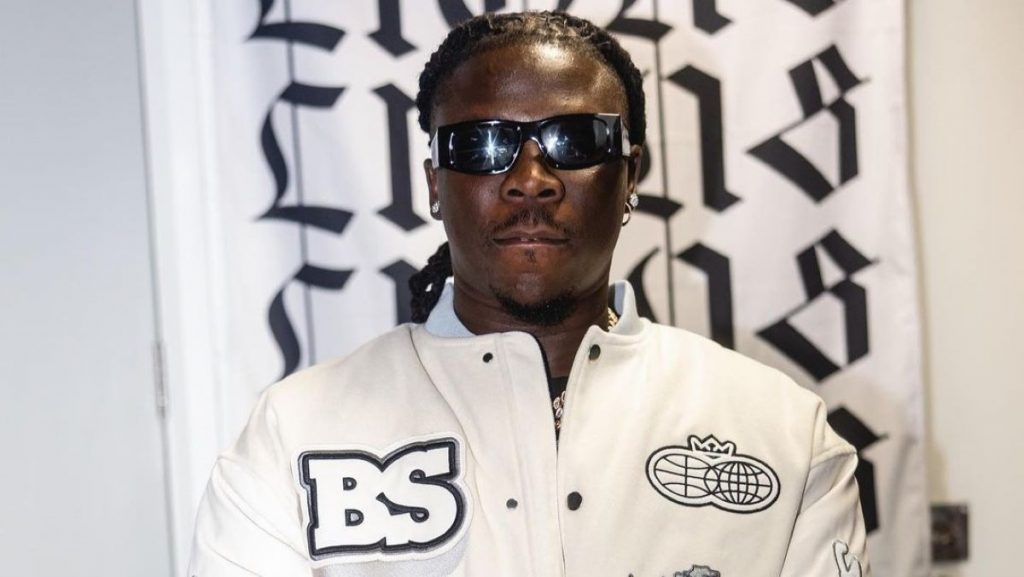 "5Th Dimension" Australia, Europe, and UK tour follows Stonebwoy's undeniable success with his just ended "5Th Dimension" North America and Canada tour. On that tour, the BET award-winning international reggae, dancehall, and afropop artiste headlined multiple venues in over 10 cities in the United States of America and Canada, as well as appearances in three international music festivals such as the Bayfront World Reggae and Music Festival in Duluth, the ACDA Emancipation Festival in Guyana, and the City Park Summer Stage festival in New York.
The new show at London's Electric Brixton will be the BET award-winning afropop, reggae, and dancehall singer's final destination on his Australia, Europe, and UK tour routes, which will begin later this month in Queensland, Australia on September 30 at the Promiseland Festival.
Throughout the entire eleven-date concert series, Stonebwoy will perform in selected venues across Australia, Europe, and the UK. He will make anticipated stops in Brescia, Italy, on October 14th; Amsterdam, Netherlands, on October 15th; and a trio of performances in Berlin, Hamburg, and Dusseldorf, Germany, on October 19th, 20th, and 21st, respectively, before culminating in the UK with consecutive shows in Manchester and Birmingham on October 26th and 27th, respectively.
Fans can secure general admission passes here. http://bio.to/Stonebwoy
Born Livingstone Satekla, Stonebwoy has maintained a dominant presence in Ghana's pop scene since 2012. With a rich catalog of commercially successful tracks, Stonebwoy's musical prowess frequently blends elements of Afropop, dancehall, and reggae, creating a unique and captivating sound. His latest album "5Th Dimension", which peaked at No. 8 on Billboard World Reggae Chart explores other musical styles such as afrobeats, dancehall, ragga, amapiano, highlife, and afropop while delving into themes of wealth, love, and eternal devotion. It comprises 17 tracks and features collaborations with Stormzy, Angelique Kidjo, Davido, Tiwa Savage, Oxlade, and Mereba, among others.
With his fifth studio album, Stonebwoy reveals an unwillingness to slow down. He has consistently shown he has no fear when it comes to diversifying his sound, a trait that's ever-present across the album's 17 tracks. He even ventures into amapiano territory alongside South African superstar DJ Maphorisa on "Apotheke, displaying as much passion as he does on his signature dancehall-meets-Afrobeats records.
Stonebwoy Australia, Europe & UK Autumn 2023 tour dates
29th September, Queensland (Private Event)
30th September, Queensland, Australia
1st October, Perth, Australia
14th October, Brescia, Italy
15th October, Amsterdam, Netherlands
19th October, Berlin, Germany
20th October, Hamburg, Germany
21st October, Dusseldorf, Germany
26th October, Manchester, Uk
27th October, Birmingham, Uk
29th October, London, Uk