Ghanaian reggae and dancehall artist Stonebwoy, on Sunday, May 14, celebrated Mother's Day in a unique way by spending time with widows in his native-Ashaiman community at a special event held at the Royal Nick Hotel.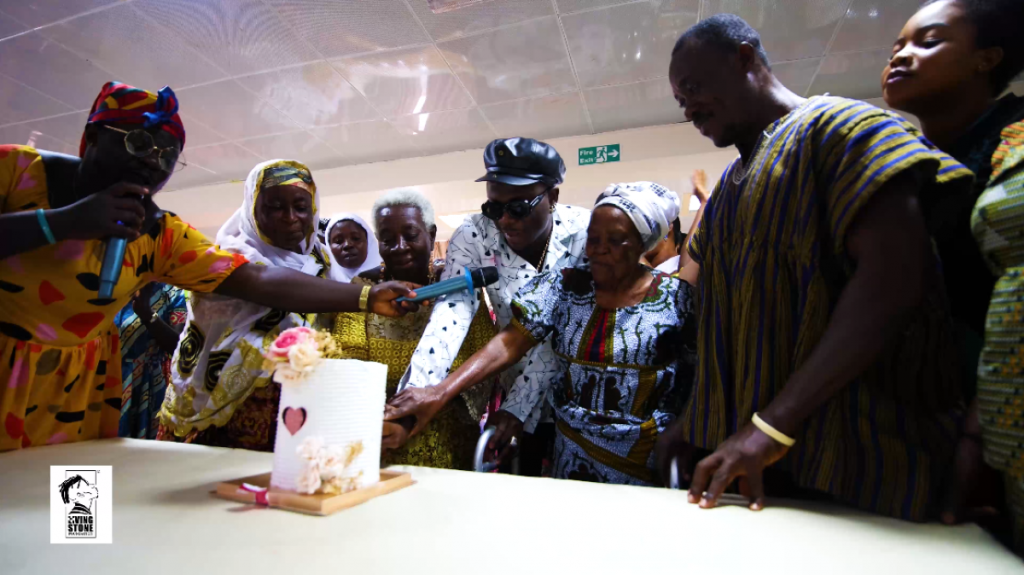 While the occasion is typically associated with buying gifts and spending time with family, Stonebwoy recognized that not everyone has the same opportunities or resources to celebrate. The internationally acclaimed musician, known for his socially conscious music, used the occasion to give back to those who may have felt forgotten or overlooked on this special day, particularly widows.
As part of the activities, he had dinner with the attendees and gave them money for upkeep, as well as presenting them with gifts, including food and household items.
Speaking at the event, Stonebwoy emphasized the importance of recognizing and supporting widows on Mother's Day, saying, "It is important to appreciate and show love to our mothers, especially those who have lost their partners and may be going through difficult times. We wanted to show them that they are not forgotten and that we care about them." He expressed his appreciation for mothers and the sacrifices they make to raise their children. He emphasized that widows, in particular, face challenges in providing for their families and need all the support they can get.
The widows who benefited from Stonebwoy's generosity were overjoyed and grateful for the kind gesture. Many of them expressed their gratitude to Stonebwoy and his team for remembering them on such a special day.
The event was organized in collaboration with The Livingstone Foundation, the charitable arm of Stonebwoy's Burniton Music Group that aims to empower youth and disadvantaged communities through education, music, and sports. The foundation's Mother's Day outreach program sought to honor and support widows in the community who may not have family or other support systems to rely on.
Meanwhile, Stonebwoy has launched a borehole project to empower underserved communities through clean water access.
See highlights from the event below:
CONNECT WITH THE LIVINGSTONE FOUNDATION
Twitter: @tlf_ghana
Instagram: @tlf_ghana
Facebook: The Livingstone Foundation