Stonebwoy will embark on a North American tour in support of his ground-breaking "5th Dimension" album, which made an impressive debut, entering the Billboard Reggae Album Chart at No. 8.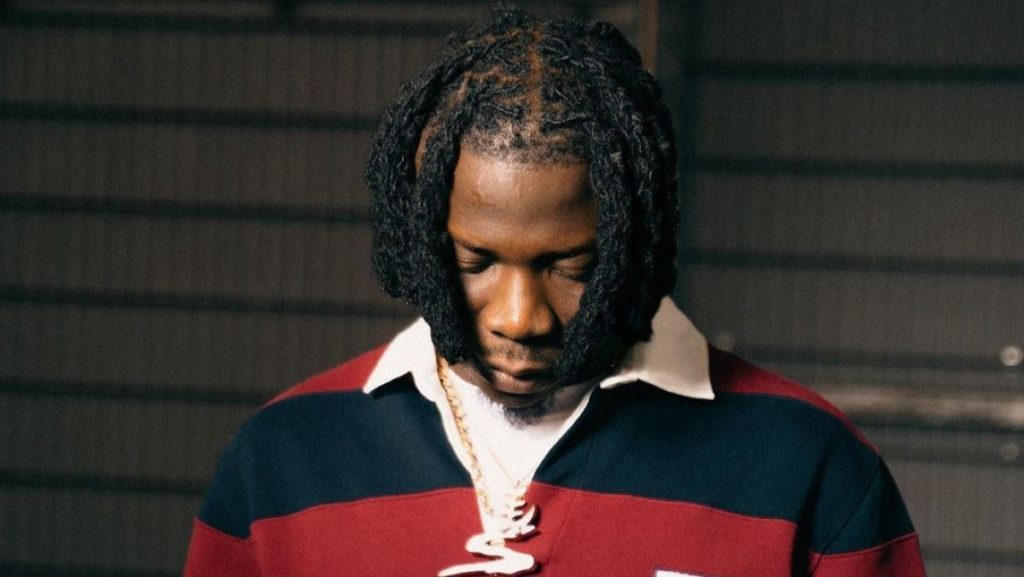 With a string of successful releases under his belt, the reggae, dancehall, and afropop star will be gracing stages across North America, bringing his vibrant and energetic performances to audiences across the continent and his infectious energy and musical prowess to fans in North America. The trek—aptly titled the 5th Dimension Tour—will get started on July 15 in Duluth, Minnesota, at the Bayfront Reggae Festival, winding through a total of eight major U.S. cities before wrapping up in Detroit, Michigan, at the Afro Nation Festival on August 20. The tour will feature a carefully curated setlist that spans Stonebwoy's impressive catalog of hits, from chart-topping singles to fan favorites.
Expressing his excitement about the upcoming tour, Stonebwoy stated:
"I'm thrilled to bring my music and the energy of the '5th Dimension' album to my fans in North America. This tour is a chance to connect with them on a deeper level and share the incredible experience we've created with this new album."
Meanwhile, Stonebwoy is expected to announce Canadian tour dates later this week. However, he will head to Europe later this year for a brief UK tour, as was revealed last month. The three-date show will take the internationally acclaimed reggae, dancehall, and afrobeats artist to Manchester at Canvas on October 26, Birmingham at O2 Academy 2 on October 27, and London at the Electric Brixton on October 29.
5th Dimension, Stonebwoy's follow-up to his 2020 LP, Anloga Junction, arrived April 28 via Universal Music Group and DefJam Recordings. The 17-song record includes "Manodzi" (which features multi-GRAMMY award-winner Angelique Lidjo), "Life & Money" (which features English rap heavyweight Stormzy), and "Into The Future". The album thematically incorporates Afrobeats, reggae, dancehall, amapiano, folk, and other genres while leaning primarily toward pop-related themes. The album showcases the artist's evolution and growth, pushing boundaries and delving into uncharted musical territories.
Born Livingstone Satekla, Stonebwoy (known in recent times as 1GAD) has been a dominant presence in Ghana's pop scene since 2012, fusing Afropop, dancehall, and reggae. Having been the recipient of multiple acclaimed awards such as Best International Act: Africa at the BET Awards, Artist of the Year at the Ghana Music Awards and two Billboard plaques, he has been described as the king of ragga and dancehallin' for Africa in his career. He has duetted with international artists such as Keri Wilson, Sean Paul, Trey Songz, Burna Boy, Alpha Blondie and many more – and has rocked stages from the UK to the USA, Australia, Italy, Puerto Rico and Amsterdam – making his electrifying touring an integral part of his career.
Stonebwoy recently became the first Ghanaian artist to reach 100 million streams on Audiomack. His distinct sound, characterized by compelling rhythms, soul-stirring lyrics, and powerful vocals, has propelled him to global stardom.
Stonebwoy "5Th Dimension" North America tour dates:
15th July, Duluth, MN (USA)
1st August, Georgetown, Guyana
3rd August, New York, NY (USA)
6th August, Boston, MA (USA)
9th August, Hartford, CT (USA)
11th August, New York, NY (USA)
12th August, Philidelphia, PA (USA)
13th August, Washington, DC (USA)
16th August, Atlanta, GA (USA)
20th August, Detroit, MI (USA)
Tickets go on sale to the general public this Friday (June 30) at 10am EST.
Watch Into The Future visuals here: