On Thursday, September 7, Ghanaian dancehall, reggae and afrobeats singer, Stonebwoy made his debut on Grammy's Global Spin Session, offering an uplifting performance of "Manodzi," a single off his new album "5Th Dimension".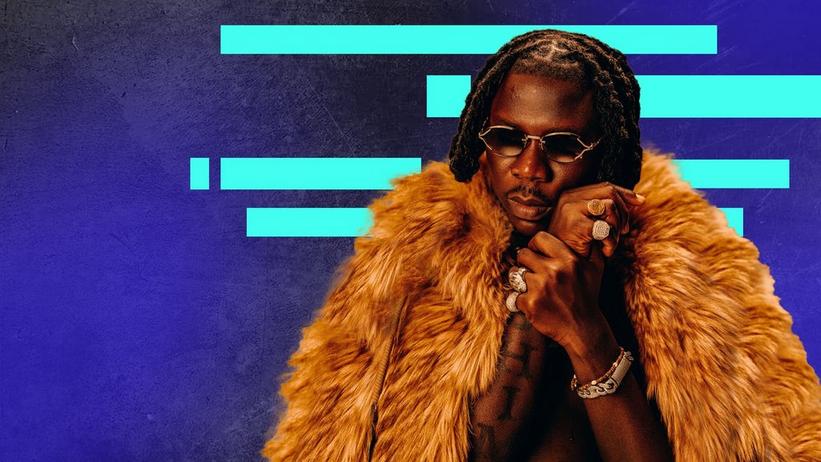 The Ghanaian international singer and multi-award-winning recording artiste delivered the track in a practice room alongside his band. "Manodzi," originally featuring GRAMMY Award-winning singer Angélique Kidjo, arrives on Stonebwoy's newest album, 5th Dimension. In an interview with OkayAfrica, he said the song has "that sound that speaks Africa. Angelique is an institution of African music all the way through the diaspora … It just shows that, gradually, a boy like me is growing in the realms of people who are institutions."
Growing up with few ties to entertainment, Ghanaian dancehall singer Stonebwoy never expected to be one of the most revered musicians from his country, with over 20 awards and a feature on three GRAMMY-nominated reggae albums. But as he reveals one of his newest tracks, "Manodzi," always having confidence was a major key to his success.
"Every day, I'm winning/ See me never lose," Stonebwoy boasts. "I am on a journey/ Forward I go, never returning now/ The wilderness don't scare me/ Straight to the top I'm aiming now."
Stonebwoy recently announced new dates for his upcoming "5th Dimesnion" tour across Australia, Europe, and the UK, following run in North America and Canada.
The 10-date tour will take the Ghana-native musician to multiple cities across Europe, the UK, and Australia. The tour will commence in Perth, Australia, on October 1st, with subsequent stops in Brescia, Italy, on October 14th, Amsterdam, Netherlands, on October 15th, and a trio of performances in Berlin, Hamburg, and Dusseldorf, Germany, on October 19th, 20th, and 21st, respectively, before culminating in the UK with consecutive shows in Manchester, Birmingham, and London on October 26th, 27th, and 29th, respectively.