Dynamic Afro-Caribbean music trio T.A.T. Vybz an Ubuntu Enterprises signee, is out with their latest single, 'Like A Viper, to keep fans rocking on the dance floor.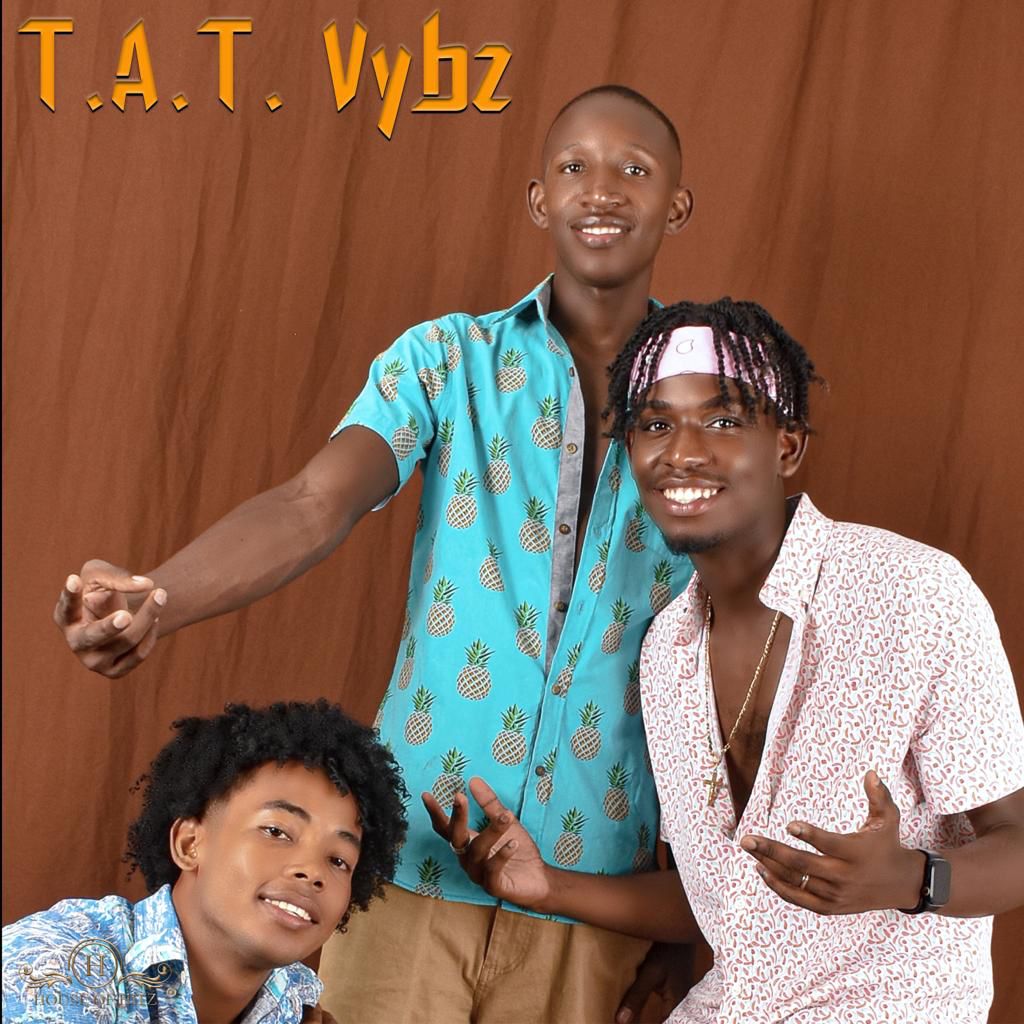 "Like a Viper" showcases T.A.T. Vybz's unparalleled talent and unique musical style, blending infectious rhythms with soulful lyrics that will resonate with listeners of all ages. The track is a testament to T.A.T. Vybz's dedication to creating music that transcends boundaries and brings people together.
This electrifying track was produced, mixed, and mastered by the CEO and President of Ubuntu Enterprises LLC, USA, Carl Shackleton. It was written by Carl Shackleton, Timothy Ramos III, Tafari Garcia, and Antwone Gabriele. Recorded at House of Hitz Belize/Atlanta by Carl Shackleton, 'Like A Viper' is sure to captivate listeners' senses and keep them grooving all night long.
As an up-and-coming artist, T.A.T. Vybz has been making waves in the music industry, gaining recognition for his distinct sound and energetic performances. "Like a Viper" is a true reflection of the artist's passion for their craft. 'Like A Viper' leaves a lasting impression on anyone who listens.
The captivating visuals were directed by Carl Shackleton and co-directed by David Small, DP Carl Shack, for Ubuntu Films, and Drone Pilot David Small for Skyline Video Pro. Gopher Love Lee Alston Stylist Emma Gedeon, make-up by Emma Gedeon Dancers: Delcia Moreira (Ms Honey Dee) Teerry Ledlan Thaj Thomas Vinette Castillo Keerah Brooks Special Thanks to Biggz, Sovrin Rhaburn, Julian Gordon, Charles Castillo, Andre Bradley, Jamie Wesby, Rasheeda Matura, Lloyd from Chill and Ice, and Johnny Armstead of the Sac Lounge.
T.A.T. Vybz, the dynamic musical trio that's set to captivate audiences worldwide with their unique blend of talent, energy, and infectious vibes Comprised of three individuals with diverse interests and backgrounds, T.A.T. Vybz brings together Tafari, Antwone Gabriel, and Timothy Leroy Ramos III, better known as TimoLeo, to create a musical experience like no other.
Tafari is a creative force within the group. When he's not mesmerising audiences with his melodic voice, you can find him expressing his artistic side through drawing. Tafari's love for sports extends to both basketball and volleyball, showcasing his athleticism and dedication. In addition to his musical and artistic pursuits, he also enjoys singing, dancing, and immersing himself in the world of anime. Tafari's passion for creating devices and his culinary skills in the kitchen add another dimension to his multifaceted persona. With an eclectic taste in music that spans genres like R&B, Pop, Rock, hip-hop, Soul, Blues, and more, Tafari draws inspiration from legendary artists such as Michael Jackson and Juice Wrld. He also appreciates the charm and talent of boy bands like One Direction, NSYNC, Boys II Men, and others.
Antwone Gabriel is a vibrant member of the group who brings his own unique style and talents. A lover of basketball and outdoor sports, Antwone finds inspiration in the achievements of Jarrell Velasquez, fueling his drive and dedication. With his energy and passion, Antwone contributes to the group's electrifying performances and ensures their stage presence remains unforgettable.
Completing the trio is Timothy Leroy Ramos III, known by his stage name TimoLeo, an incredibly talented individual hailing from the stunning landscapes of Belize. TimoLeo has already made waves on YouTube, attracting a dedicated fan base of over 3.5k subscribers and accumulating more than 600,000 views on his captivating content. A true Renaissance man, TimoLeo's talents extend beyond being a successful YouTuber, as he is also a skilled songwriter, singer, and biologist, holding an Associate's degree to match. Under the guidance of industry guru Carl Shackleton, TimoLeo has now joined forces with Tafari and Antwone Gabriel to form T.A.T. Vybz, creating a musical powerhouse that is poised to take the industry by storm.
With their combined talents, infectious energy, and commitment to creating unforgettable experiences for their fans, T.A.T. Vybz is a rising force that demands attention. Buckle up and join the ride as this trio of extraordinary individuals sets out to make their mark in the world of music, bringing a fresh and innovative sound to the global stage.
"Like a Viper is available to be streamed or downloaded on all major music platforms, including Spotify, Apple Music, Amazon Music, and more!
For more updates and future releases, be sure to follow T.A.T. Vybz on their social media channels: @ https://www.instagram.com/t.a.t.vybz/