The Tamale Technical University Association has withdrawn services as their last paper for the end of semester exam is being put on hold due to unpaid allowance.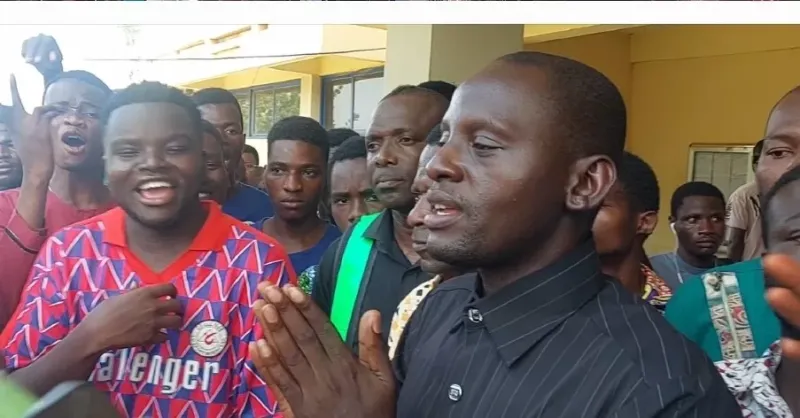 On Thursday, 11th May 2023, Dr. Abdul Malik Bawah the vice chairman of TUTAG [Technical University Teachers Association of Ghana] – Tamale Technical University Chapter interacted with the media after members of TUTAG had said that management has failed to implement the approved formula in the payments of end-of-service benefits which is stated in their condition of service and approved by the university's council.
The leadership of TUTAG had earlier revealed on Wednesday 10th May at a press conference in Tamale that checks issued for the payments of recently retired staff were prepared based on the old formula and that almost all the internally generated fund-related allowances have not been paid.
Dr. Abdul Malik Bawah stated, "The formula states that one man's basic salary at the point of exit is supposed to be multiplied by the number of years the staff has served the university and that formula is supposed to determine how much any retiring staff of the university will be paid".
He further stated, "But before this particular formula was approved by Fair Wages and Salaries Commission, we had differences with management when it comes to the payments, so GTEC [Ghana Tertiary Education Commission] came in at that time and we signed an MOU [Memorandum of Understanding] that was supposed to serve the purpose for the payments until we get approval for our condition of services. So, when the condition of service was approved, we didn't expect management of the university to rely on the MOU that was previously signed."
He also said that several meetings with management to address their concerns has yielded no results. Students were seen on Wednesday afternoon demanding answers from authorities on why their exams have been cancelled. The school's public affairs director Osman Mubarik assured the students that management is working together to solve the issue.
WRITTEN BY: CARIS LONDON