The RIDE and RISE of GYAKIE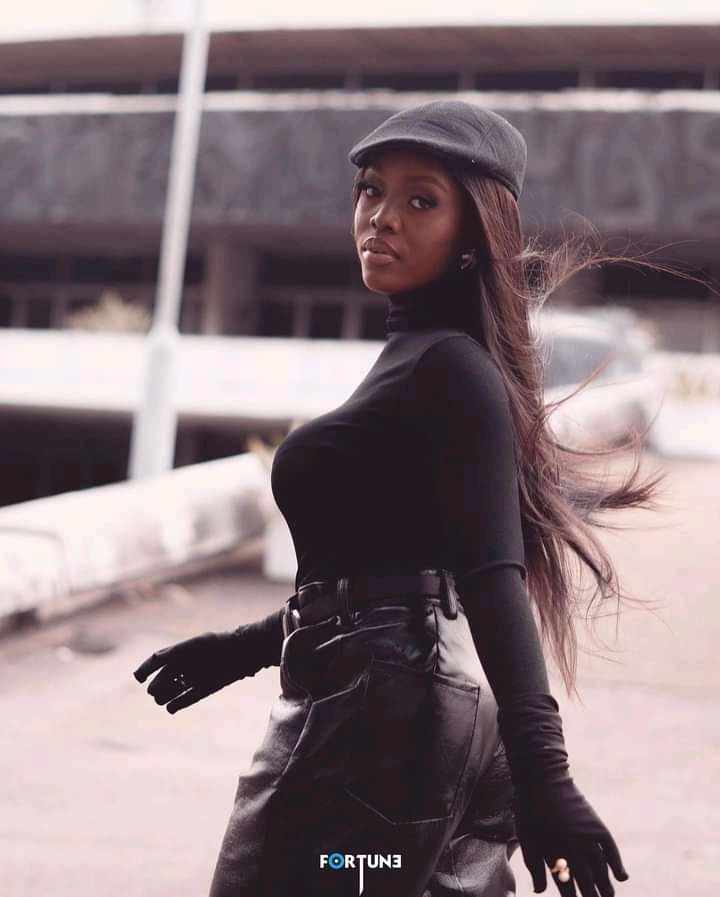 Gyakie as she is affectionately called in the entertainment circle, is a Ghanaian born Afro fusion/ AfroBeats singer born into the family of legendary musicians- Nothing is known more about her or better still can be used to identify her quickly and musically than her creativity, uniqueness and soothing to.
One cannot dispute and refute the fact that she is the daughter of one of the biggest and iconic 80's Highlife musicians- born by legendary Michael Jackson like musician father, Nana Achaempong, she is continuing the musical legacies of her 80's Highlife iconic father- Her musicianship is just a copy and paste of her father, undisputably and unarguably.
Gyakie has proven under all musical circumstances and on all occasions, musically that she was truly born by a man carved out of music- Her unique and heart soothing voice makes one not to doubt that her father was truly a musical legend.
She cannot be talked about musically and in the showbiz circles and by entertainment savvies, addicts and analysts without her uniqueness and soothing voice getting a mention- She has not been known by her musical works and crafts alone but also her uniqueness and creativity.
The Ghanaian version of both Rihanna, Beyonce, Alicia Keys and Jennifer Lopez combined or better still Gyakie has not only gotten her recognitions and popularity nationally or continentally alone but also internationally and globally- Her uniqueness and unprecedented creativity have made her a house hold name globally.
Gyakie penetrated into the music industry, last two years 2019 after releasing her first single " Love Is Pretty"- a song that was carved out and masterminded by great production, creativity, uniqueness and a soothing voice- Her " Love Is pretty" tune was shortly followed by another melodious and great tune dubbed " Never Like This".
Last year 2020, on the 25th of August, the singer dropped her debut project, a 5-track EP simply titled " Seed"- After dropping the single and video for her trended and creative " Forever", she topped charts not only in Ghana but also Nigeria and Kenya- Gyakie's crafts and musical works became the talk of town after releasing her " Forever" single.
One could not have associated the recognitions and attentions she got with her " Forever" tune with luck but creativity and uniqueness- her song didn't trend by she posting nude pictures of herself or better still she creating attention seeking controversies but how unique and creatively made the song was.
Gyakie begun getting mentions and accolades from industry players after her " Forever" Song- entertainment pundits and analysts could have talked about songs and artistes without adding hers and her personal self- One industry player who has consistently and persistently admired the works and crafts of the teen singer and media maven and entertainment mogul, George Britton.
After her song getting the necessary and well deserved attention, she recorded it's remix with teen and fast rising Nigerian act, Omah Lay which has just been released- One cannot dispute the fact that the remix done by the two teen legends is not a banger and fireworks!
Earlier this year, Nigerian act and singer, Joeboy included Gyakie's name among Ghanaian acts he wishes to work with them- According to the Empawa Limited signee, he loves the singer's crafts- During Gyakie's tour in Nigeria recently before her remix with Omah lay was released, singer Teni explained to her how she loves her song and is ready to work with her.
She has had a song with legendary highlife Act, Bisa Kdei dubbed "Sika"- with all her songs, creativity and uniqueness, one will not failingly fail to believe that she will go far than ever imagined.