Roverman Productions, in partnership with National Theatre, presents a brand new exciting play by Uncle Ebo Whyte titled, "JUST THE TIP'.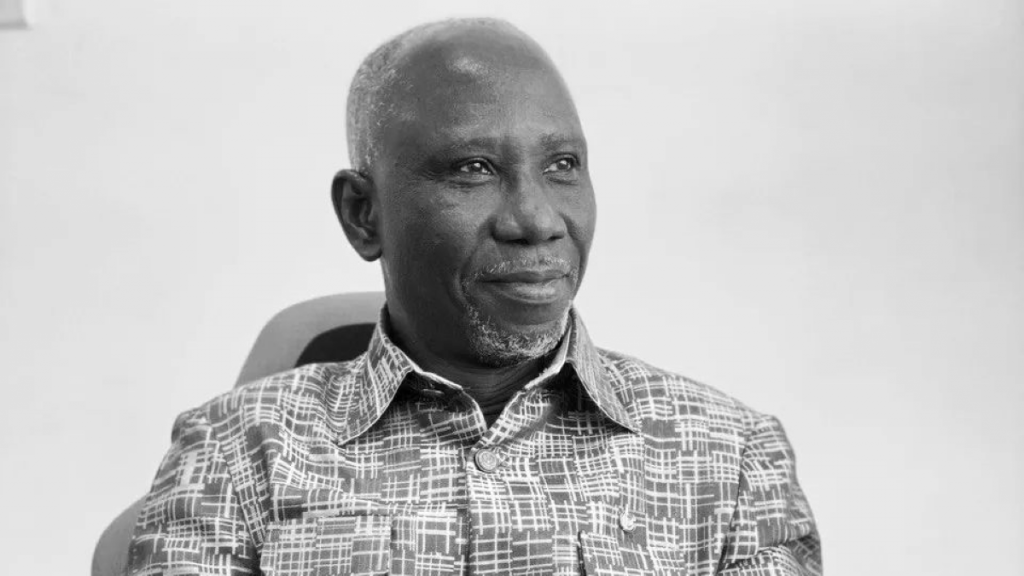 Just The Tip is a play about restoration, revelations and a man's resolve to keep his family together, no matter the circumstances." It will show at the National Theatre, Accra from 24th March to 2nd April as follows: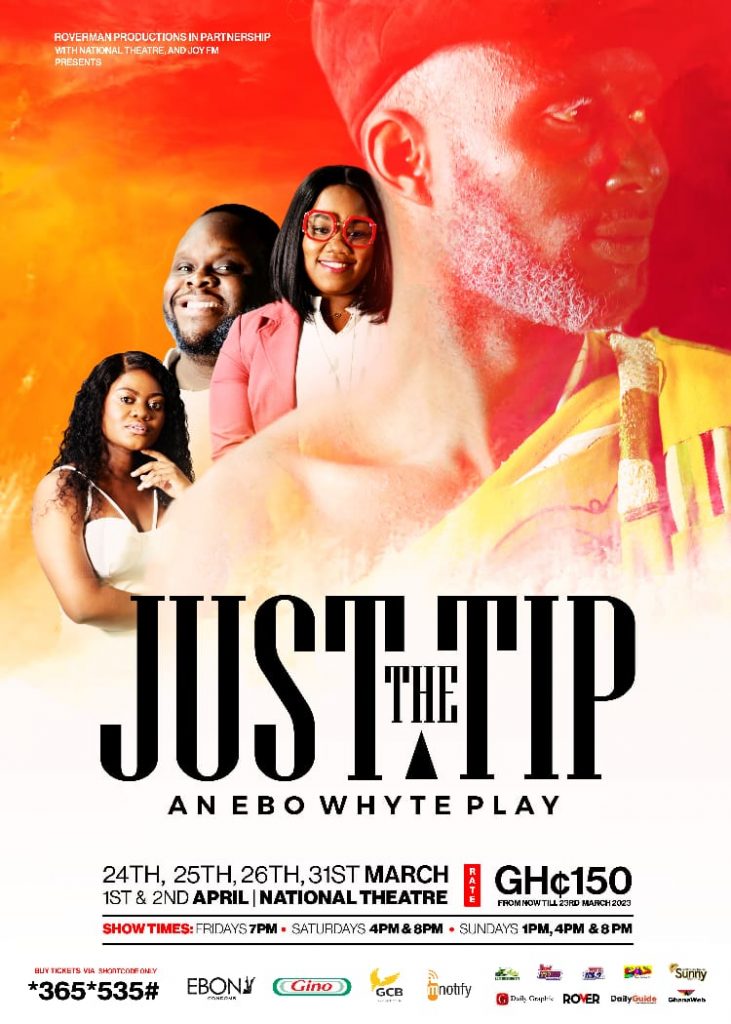 "When Barbara and Doc fell in love their parents objected to the relationship and refused to let them get married. Years down the line, the real reason has come out, and it contains bizarre revelations that prove that the worth of family sometimes depends on one person's ability to keep quiet and take it all in.
Early bird tickets are available till March 23rd at GHC150 each, after which the price of a ticket will move to GHC200. Tickets are available via Korba shortcode 365535# only, on all networks or call 0505546010 or WhatsApp 0505546030 for inquiries and orders.