Vans filed a trademark infringement lawsuit against MSCHF on Thursday, accusing the Brooklyn art collective of ripping off the Vans Old Skool sneaker for the $220 Wavy Baby, a MSCHF sneaker collaboration with Tyga that's set to release on Monday. The complaint, filed in New York's eastern district court, calls MSCHF's latest shoe an "effort to confuse consumers, unlawfully siphon sales from Vans, and intentionally damage Vans' valuable intellectual property rights."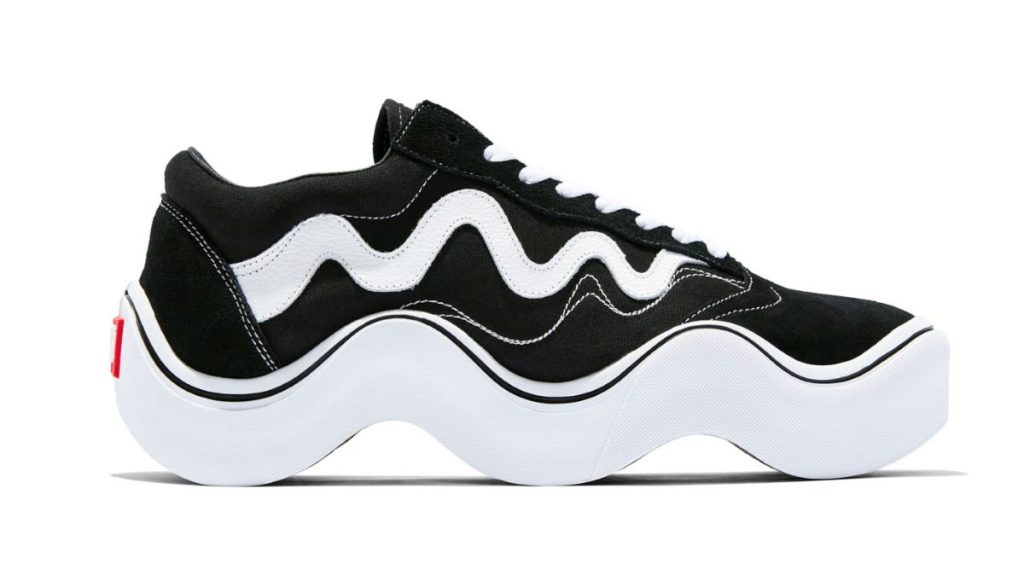 Sneaker lawsuits are familiar territory for MSCHF, an entity that's tested the boundaries of trademarks on designs like its controversial Satan Shoes with Lil Nas X (which Nike sued over) and the more recent Tap3 sneaker.
The Vans lawsuit calls to attention the similarities between its popular Old Skool shoe and the Wavy Baby, a sneaker clearly based on the Vans design. It highlights the similarities that run from the logos used on the shoes to the packaging they come in. Vans says the Old Skool's trade dress, the trademark pertaining to its physical appearance, is being willfully violated by MSCHF's shoe.
Vans' complaint mentions MSCHF collaborator Tyga, although he isn't named as a defendant. It describes a TikTok video he made promoting the shoes that shows him putting a pair of Vans Old Skools in a microwave and then pulling a pair of the Wavy Baby out of the same microwave.
Nems Disrespects the Nike SNKRS App | Full Size Run
In the complaint, Vans says it sent out cease and desist letters to Tyga and MSCHF on April 5 and 6, respectively. "Despite Vans' cease and desist letters," the lawsuit says. "MSCHF defiantly pressed forward, continuing to aggressively market the Wavy Baby shoe."
The lawsuit from Vans calls out MSCHF's product as a copycat and references the group's history of "free-riding on famous brands, such as Nike."
In a statement supplied to Complex today, Vans said the lawsuit was a matter of defending its history.
"The Old Skool is one of our iconic styles worn by Vans fans of all ages around the world and we remain committed to safeguarding our heritage and intellectual property," the brand said in a statement. "While we're unable to comment on pending litigation and are disappointed that it has reached this point, we are taking the necessary legal action."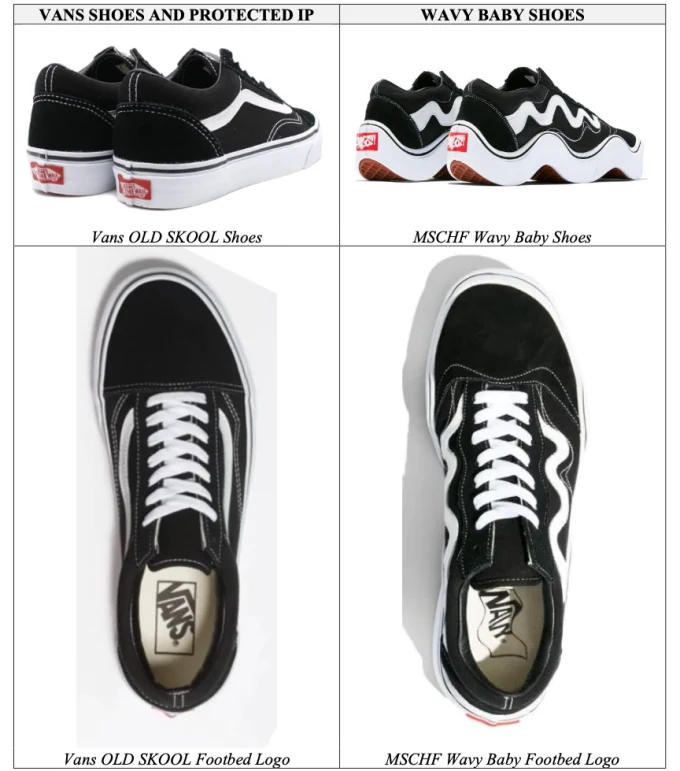 MSCHF was significantly less terse in its response, channeling Belgian surrealist painter René Magritte and claiming Vans had already approached and asked for half of the profits from the sale of the sneakers.
"They also indicated they were willing to meet about future collaborations LMAO," the statement from MSCHF reads. "Turns out that they were shaking our hand at the same time they were stabbing us in the back."
Vans appears to reference these negotiations in its lawsuit, saying that it was unable to reach a resolution with MSCHF before filing the complaint.
The statement from MSCHF, which is partly comprised of pieces from its original product description for the Wavy Baby, goes onto slam Vans, contrasting the headline-grabbing MSCHF sneaker releases with those from the 56-year-old California brand.
"Vans is a hidebound institution hiding behind its past heritage as a 'creative youth brand.' In 50 years of sneaker releases, never have any of their shoes gotten this much attention pre-release," it reads. "The Wavy Baby is transformational above and beyond anything Vans would ever attempt."
Vans is asking that MSCHF be barred from advertising or selling the Wavy Baby sneakers or using any versions of its trademarks for future products. Vans also wants MSCHF to be ordered to deliver the sneakers for destruction and surrender any profits yielded from the sale of the shoes.
Source: Complex.Com