WALE & JIDENNA: How the American Artistes Maintain Relationship With Their African Roots.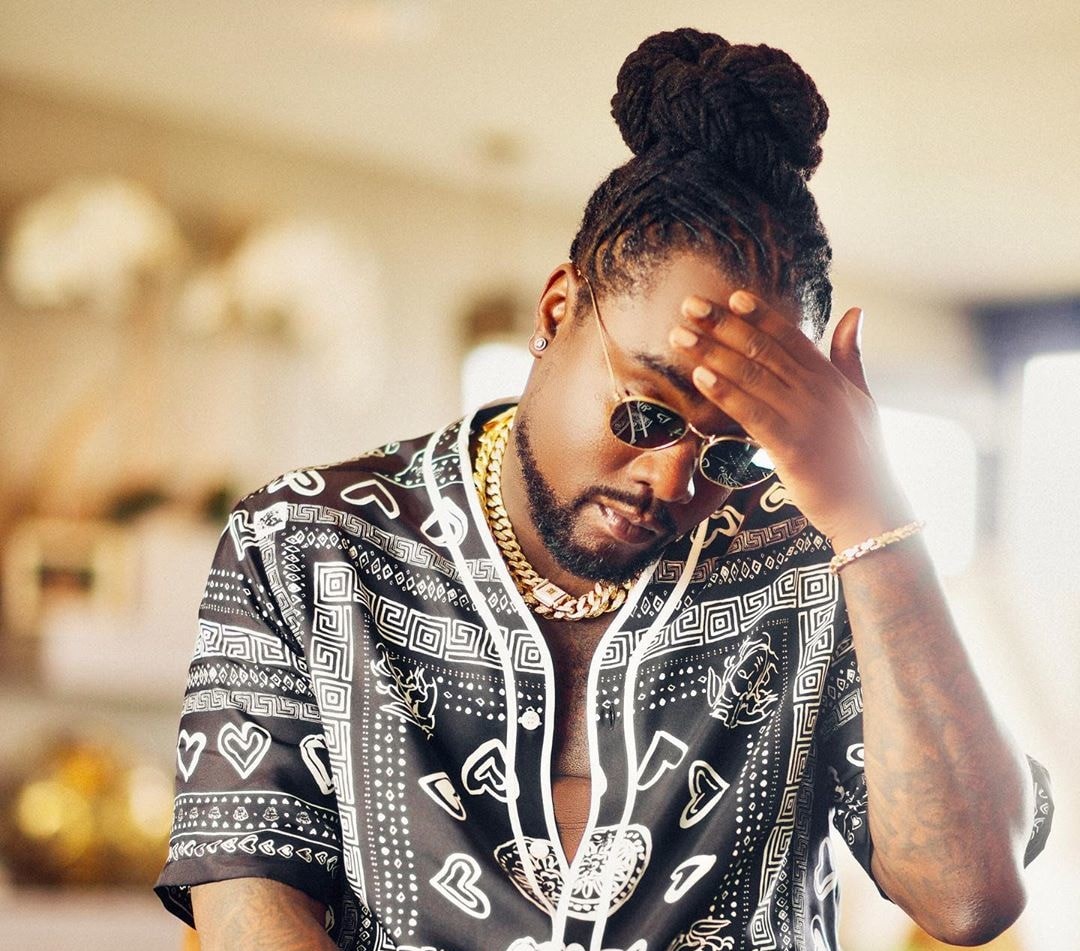 These American-based stars have constantly searched for their blackness in music and other places.
Artistes who have a multi-cultural background usually draw inspiration from this. Depending on their relationship, the product of this inspiration can be conflictual, or blissful. In the world today, many blacks outside Africa paint a philosophically obscure picture of Africa. Many of these are quick to label it Africa "the Motherland" – in other words, a heavenly place of no earthquakes and wars.
One problem: Africa isn't heaven – hell, there's no "Africa". The continent, one of fifty-four countries, is the second most populated in the world, and attaching a "one" status to it is demeaning at worst. Yet, there's music, which binds Africa, even as the dangerous politics which terrorize its nations threatens to divide it. More so, music reaches outside Africa connecting with blacks, sharing with them, their lost sound and history. In recent years, this has blown into the "Afrobeats to the World" movement which has witnessed the international success of artistes like Tiwa Savage, Burna Boy, Wizkid, and Davido.
There are also another set of connecting points: first generation Africans, who were born in the West or have lived there the most. Nigerian-born artistes Jidenna and Wale, represent this set. Naturally, their music (and off-studio moves) reflects their love for the country and its culture. Like custodians, over the years, they've called on their African background to serve as inspiration for their music.
Jidenna
"Classic Man" introduced Jidenna to the Nigerian audience. It was a successful one, but one more popular outside the shores of Nigeria. In Nigeria, it was his 2017 debut album "The Chief" that made him truly popular amongst folks of the West African country. The album was rooted firmly in Nigerian aesthetics, and its first words even, is a disciplinary appropriation of Nigerian elders – parents and all.
Jidenna's insistent grasp to the culture of his motherland is reflected in the album, its Sahari-esque drum patterns and wild horns and African wise sayings. There was "Adaora," a moving ballad (its first seconds) held by the vocals of Jidenna. A name native to the Igbo tribe, Jidenna's love interest had no other option but to be black and African. Igbo, especially.
Till this day, Jidenna seems to be an artiste who finds fulfilment in seeking Nigeria, and finding it in music. The meaning of his name lends divine perspective to his artistic interests. Translated, "Jidenna" means "Hold onto the father". Perhaps, the insatiable thirst for Nigerian tastes.
Alongside his breakout song, Jidenna's rise saw him glossy and embossed on magazines. His style, a curious marriage of African and European prints, have earned him many admirers. Ever one to embrace his origins, the intent behind the picture that has cut across continents isn't hard to see. Jidenna loves Nigeria, and he's eager to show it.
Currently, the 34 year-old artiste is on his second album. Titled "85 to Africa," the album is more expansive in the sense that its influences are more varied. Whereas his debut borrowed from the cultural hubs of Wisconsin and his native Igbo tribe, 85 is a more robust album, a marker of Jidenna's willingness to expand the frontiers of his artistry. In an interview, he had this to say:
"I've always toyed with the idea of creating a kind of sound highway across the Atlantic Ocean with my music. I think it's so important for the diaspora to feel connected, so the album is supposed to feel like a road trip across our various experiences. 85 to Africa isn't just a country or even one continent. We were in Nigeria, Ethiopia, Swaziland, South Africa, and Ghana, but we also started out [in] Atlanta."
A vehicle of some sorts, "85 to Africa" was Jidenna's trusted vehicle to spread the music of the motherland. His first album was the proverbial return. In his second album, two years later, he's stripped himself of the three-piece suits and clean beards, and sporting braids now. And tattoos. And muscles. His music is strengthened, guided by his freedom from the branding schemes of his former label. In another interview, Jidenna's reveals 85 as the album he's always wanted to make. And in putting out the album, he was psychologically positioned to make an album which joins hands with Nigeria, digging the gold from its trenches – experiences and all.
The first track, "Worth the Weight," features the enigmatic Seun Kuti (on a sample). Interluding his verses, was a spoken word about the end of the domination of the Oyinbo, another name for a white person. This energy is reflected throughout the album, as in eleven tracks, Jidenna's philosophy of Pan African unity is reiterated.
85 to Africa, though it features Mr. Eazi as its only African-based artiste, is firmly rooted in the music of Nigeria and in particular, Africa. Highlife drums and Afrobeats chants rise from beneath, the production smoky, Jidenna's raps worthy fire in itself. Revealed, Africa, connected through the words spoken by the man born Jidenna Theodore Mobisson; the production of Ghanaian-born Nana Kwabena cannot be understated too, as for most parts of the album, its pristine quality is the perfect sparring partner for Jidenna's raps.
Wale
Maybac Music Group veteran Olubowale Victor Akintemehin is also Nigerian-born. Although easily gleaned from his names, Wale is "less showy" (compared to Jidenna) about his Nigerian origins.
Born in Washington DC, the rapper had a loose sense of Pan African consciousness, with Nigerians affiliating with Folarin (as he's fondly called) because of his growing success within the American music industry.
Wale, perhaps, due to his experimental tendencies, has established connection with Nigeria through its artistes. In 2013, he first explored this with "Drop," a collaboration with Wizkid, Africa's man at the moment, who so happened to strike an artistic connection with Wale when he toured America in 2012. Instagram pictures and all, it was clear that Wale and Wizkid had hit it off, and while starting a personal friendship that continues to this day, it would pique Wale's interest in making more Afrobeats–inspired music.
Wizkid would again, collaborate with Wale, handling chorus duties on the summery "My Love". In 2017 album "Shine," another Afrobeats star, Davido gets a feature on "Fine Girl". Olamide was on the song, marking his second collaboration with Wale, after "Make Us Proud," released in 2014.
That song, which sampled a popular advert on African football legend Nwankwo Kanu ("Papilo I know say one day you go make us proud") is the perfect anecdote for explaining Wale's relationship with Nigeria. There, he's viewed as a foreign expatriate in America, whose glory reflects on his parents' country. We are, like cheering fans, telling him to make us proud. And while there are few safari-sounding songs in his six-album discography, Wale wears his Nigerian on his sleeve.
On social media, he's present in matters of the contemporary, as it affects the teeming youths of the country who wield their phones as their fiercest weapon. He posts Nigerian food (among others), too, cultural connoisseur that he is.
Although in different ways, Jidenna and Wale represent black men loving themselves (and their artistry). This love, prompted by their relationship with Africa, also connects them to the world. And wow, what a thing to see.(pan african music)