Sleek Garments Export Limited announced today that rising Ghanaian musician, Niashun, will be joining the Company as an official brand ambassador. The 2023 VGMA Unsung nominee, whose full name is Nana Kwame Ankumah, has signed a one-year deal aimed at elevating brand awareness as Sleek Garments launches its newest range of luxury towels and accessories under the brand name, Cuddles.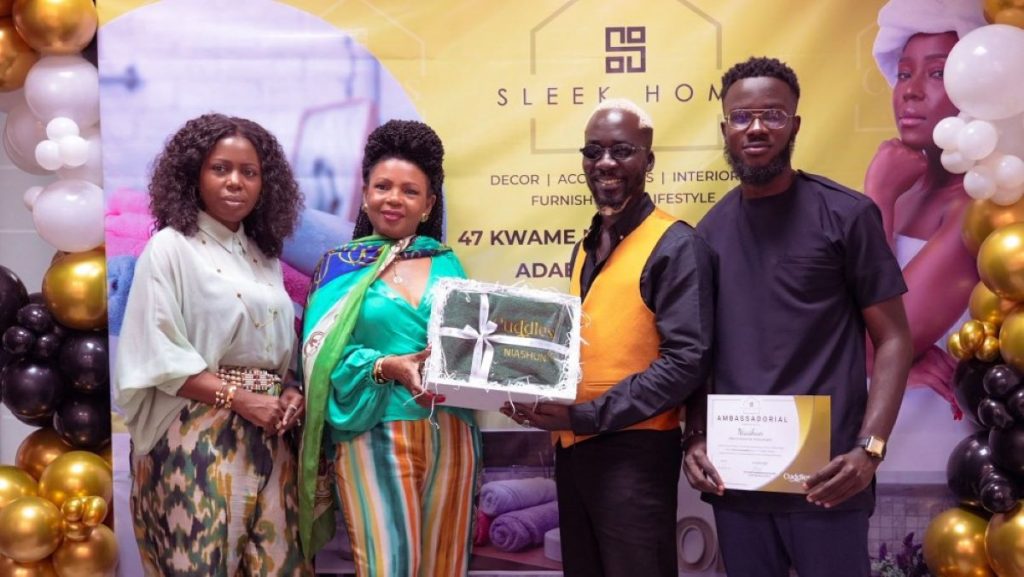 "Niashun is a remarkable talent and we are thrilled to partner with the fast-rising Ghanaian musician, who is already making a global impact," said Natasha Bannerman-Kudjawu, Chief Operating Officer of Sleek Garments Export Limited. "The music star will play a pivotal role in promoting our brand's products. His fashion-forward lifestyle, combined with his evergreen personality and music, is what we admire and we are thrilled to welcome him to the Sleek Garments family."
Known for his breakout inspirational single, 'OK', which earned him a nomination in the Unsung category at the 24th VGMA, Niashun has distinguished himself with his authenticity. His music has been featured on several major DSPs such as Apple Music, Spotify and YouTube, which has garnered millions of streams globally. In April this year, Niashun embarked on his debut European tour in Switzerland, performing alongside Swiss music star, Dodo and the Lioness of Africa, Wiyaala.
As the new ambassador for Sleek Garment Export Limited, his unique blend of talent and style promises an exciting collaboration that will resonate with his fans globally. Niashun expressed his excitement in joining forces with Sleek Garment Export Limited, arguably one of the largest textile and garments manufacturing company in Ghana. He sees this partnership as a vehicle for progress and mutual growth.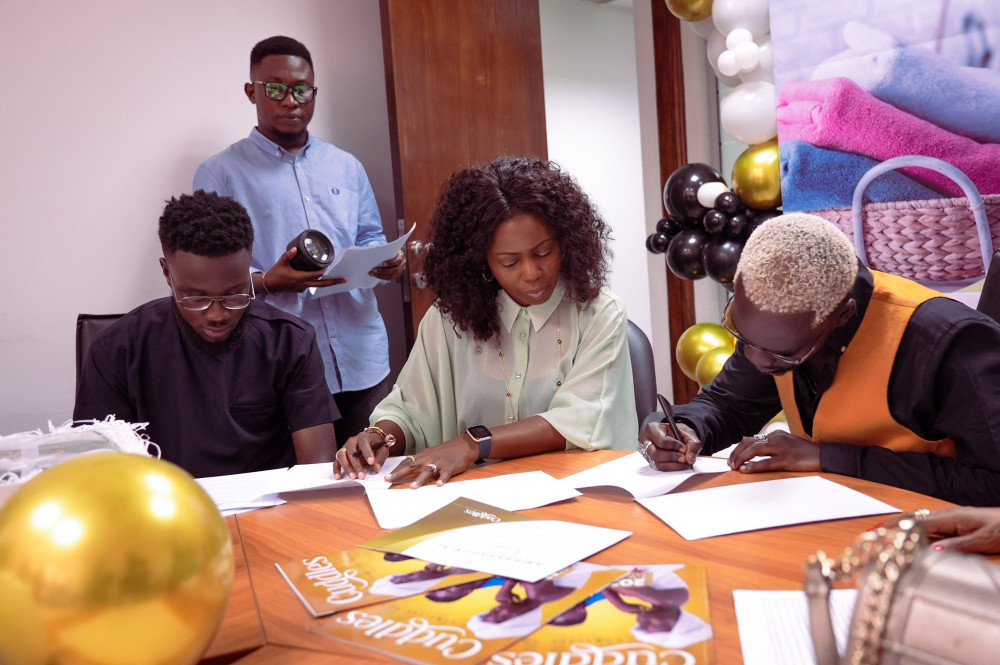 "It's an honour to become the brand ambassador for a respected brand like Sleek Garments Export Limited," Niashun shared in a statement. "I wholly believe in the vision of Sleek Garments's global effort at promoting Made -in-Ghana products. Knowing that my collaboration with Sleek will help boost visibility of their product and support their vision to create jobs for the youth and the Ghanaian, leaves me completely satisfied that I have a perfect avenue to give back to my fans.
"This collaboration with Niashun represents our belief in partnerships and collaboration as the way forward to economic growth and empowerment, industrialization, job creation and wealth generation," said the Chief Executive Officer of Sleek Garments Export Limited, Nora Bannerman Abbott. "The sleek journey begun over 4 decades ago and our experience on both local and global markets has brought us to this exciting place of not only manufacturing for other brands according to our valued buyers' and customers' specifications, but also our introducing onto domestic and global markets, our own brand of all kinds of apparel and clothing to meet the consumer's diverse needs. Our mission, is to satisfy consumers with both the luxury and quality they deserve, but at competitive prices.." We are always mindful of the customer's contribution to the success of every endeavour of Sleek Garment's and our collaboration with a budding artist like Niashun who makes such soul satisfying music, is only the beginning of our deeper relationship with consumers and buyers alike, as we show the world that with Sleek Garments your every purchase is value for money. Your first purchase of our "Cuddles" brand of towels will leave you with that lasting joy of experiencing luxury at affordable prices.
Sleek Garments Export Limited one of the largest garments and textile manufacturing companies in Ghana with a factory of global acclaim, manufactures and exports to the US, the EU and Africa, a wide range of garments and apparel and is in itself a recognized manufacturer, ambassador and global promoter of Ghana's apparel and textiles Industry at major international trade fairs like "Sourcing at MAGIC" in the US and "Texworld" in Europe.
Niashun will begin appearing on behalf of Sleek Garments Export Limited across media platforms beginning this month.