South African President Cyril Ramaphosa has appointed Zizi Kodwa as Minister of Sports, Arts and Culture.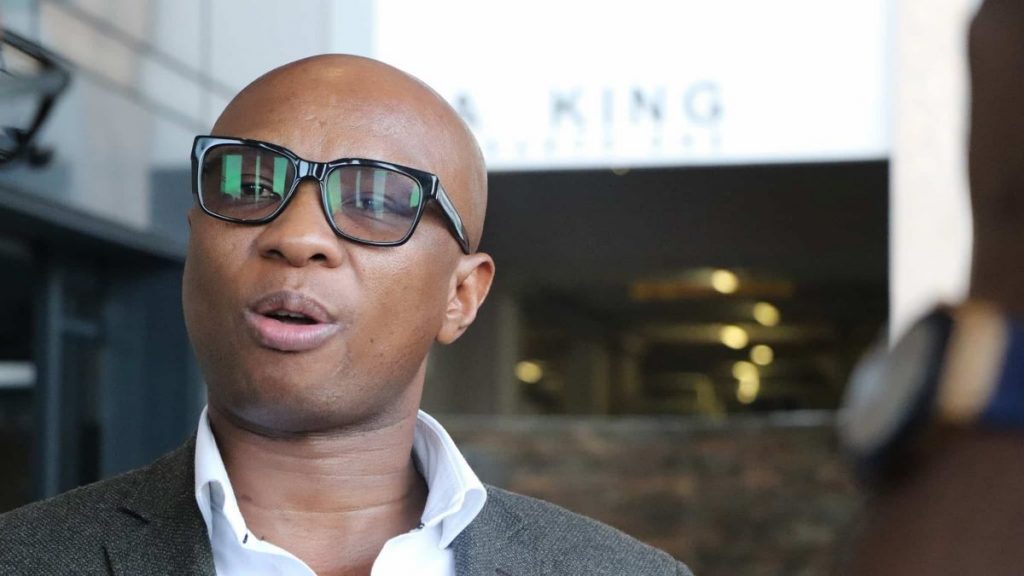 Kodwa, who previously served as deputy Minister of State Security, was appointed 6 March to replace Nathi Mthethwa whose tenure at the ministry was mired by allegations of corruption.
Kodwa, who began his political career as a member of the ruling party African National Congress in the 1980s, graduated with a Bachelor of Arts (Honours) from the University of the Western Cape.
"The department [Department of Sports, Arts and Culture] looks forward to minister Kodwa's dedication in service delivery to people of South Africa, henceforth, to be primarily directed at ensuring sustainable growth of the sporting and creative sector as well as promotion and preservation of South Africa's cultural and heritage fortune," the Department of Sports, Arts and Culture said in a statement.
However, Kodwa's appointment has been met with mixed reactions, with journalists and cultural critics expressing concerns over Ramaphosa's decision.
"If you think you had a bad day, spare a thought for chief justice [Ray] Zondo, who had to swear in one Zizi Kodwa as a cabinet minister… same fellow he recommended for criminal prosecution in his State Capture report, not too many months ago," local journalist Perfect Hlongwane wrote on social media.
Another journalist Bonga Dlulane wrote: "Zizi Kodwa went from being seriously implicated in state capture by chief justice Zondo to being sworn in as minister by Zondo in Ramaphosa's administration. Zweli Mkhize (South African politician) mustn't lose hope."
Local opera singer Sibongile Mngoma, who was a fierce critic of Mthetwa's administration, wrote: "No one in the ANC NEC will ever be ideal for us. But a new minister means a new conversation. The time is now for us to be the front runners in charting a way forward for all creatives. If Zizi Kodwa values his new portfolio, he will meet us and we will tell him who we are and what we need."
Barely two years ago, Kodwa testified before the State Capture Commission of Inquiry about his relationship with Jehan Mackay, a former executive at technology group EOH who was accused of paying bribes to politicians and donating to the ANC in order to win lucrative government contracts. In his report, Zondo found that EOH entities and Mackay made cash payments totaling R1.68 million for Kodwa in 2015 and 2016. The money included a R1 million loan Kodwa used to purchase a car and hundreds of thousands on luxury accommodations. Furthermore, Zondo urged President Ramaphosa to "consider" Kodwa's role as deputy minister of state security, citing his involvement in Mackay's transactions.
"It is untenable for the deputy Minister of State Security to find himself in a position where he is beholden to a suspect in multiple criminal investigations," read the report.
Mthetwa's tainted record
Mthethwa, who was minister of police under Jacob Zuma, and then minister of sport, arts, and culture under Ramaphosa for five years, was accused of corruption leading to calls for his resignation.
In 2021, Mthethwa was accused of mishandling Presidential Employment Stimulus Programme (PESP) funds, which was administered by former controversial National Arts Council (NAC) CEO Rosemary Mangope. This led to a sit-in at NAC where artists argued that there was corruption and lack of transparency in the allocation of the R300m PESP fund. He has also been criticised for plans to erect a R22m monument flag and, most recently, for setting up an under-the-table establishment, the National Philharmonic Orchestra.
Trompies music group member Eugene Mthethwa wrote: "Minister of Sports, Arts and Culture, we hope you will speedily resuscitate the creative and cultural industry."
Source: MUSIC IN AFRICA