Coming off her enviable success at the 64th GRAMMY, renowned performer, Angélique Kidjo will be embarking on a North America, Europe tour in support of her GRAMMY award-winning album "Mother Nature".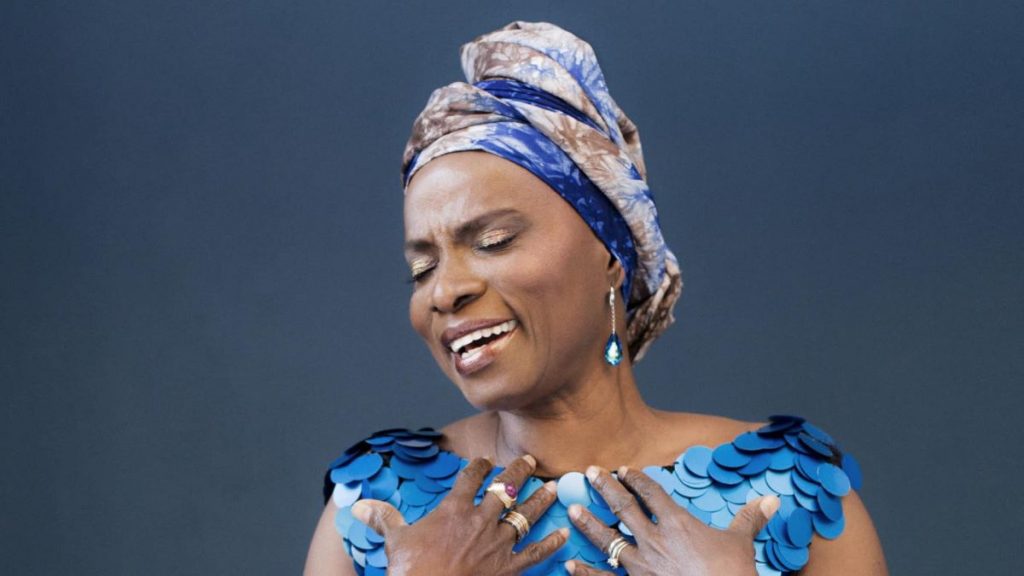 The 5time minted GRAMMY award-winner's tour kicks off on Thursday, April 7th at The Rialto Theatre, Tucson, AZ, making stops across the U.S. and Canada in New York, Washington, Amsterdam, London, Dortmund, Vienne, Paris, Santa Monica and more before wrapping up 2022 at the Palladium Center for the Performing Arts in Carmel, IN on October, 23.
Angelique Kidjo won the Best Global Music Album for her 2021 LP 'Mother Nature' at the 64th GRAMMY awards held on April 3.
In her speech, Kidjo made sure to first highlight the young African musicians who collaborated with her on Mother Nature — including Yemi Alade, Burna Boy, Mr Eazi, and Shungudzo — that she said "are going to take the world by storm." After thanking the fans who listened "when we needed you," she closed with a powerful statement: "We are all Africans."
Angelique Kidjo performs all over the world, featuring several different musical projects. Purchase tickets and see her perform at a venue near you by clicking HERE