Doreen Avio acknowledges the unity and support demonstrated by the new talents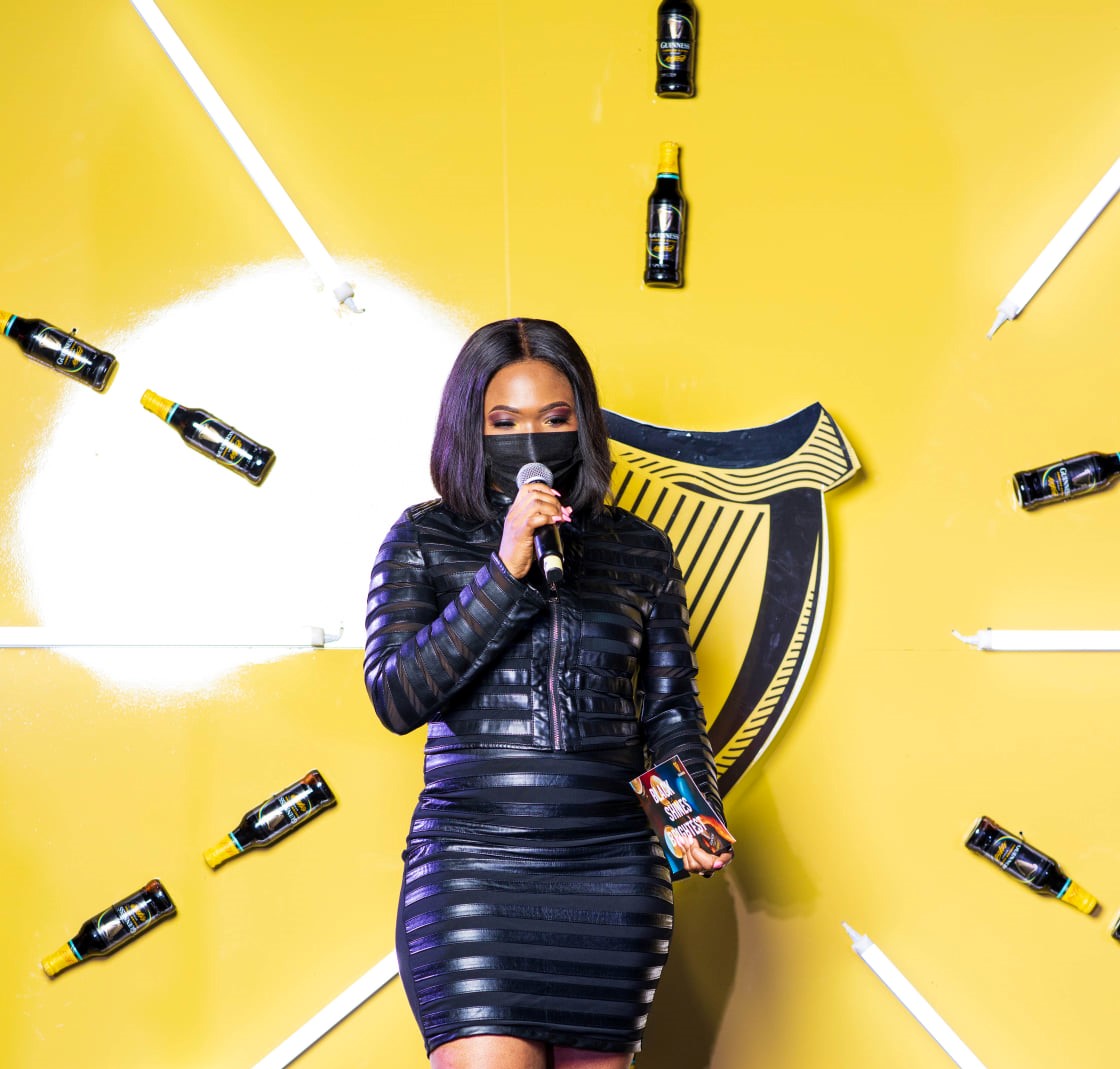 On Monday, 20th September, 2021, ace Ghanaian broadcast Journalist, Doreen Avio, co-hosted this year's edition of "Black Shines Brightest" campaign as Guinness Ghana Limited outdoors its first "Bright House" experience at the Polo Court in Accra with colleague Merqury Quaye
The event is part of a new Pan African campaign to commemorate the famous black drink that has been enjoyed across the continent for over a century. It's inspired by the strong and distinctive black beer of Guinness stout and brought together passionate and creative individuals to promote Guinness.
Guinness has taken a path to champion the cause of culture makers and this is evident in signing Incredible Zigi as the face of the campaign for Ghana. This goes a long a way to empower dancers in Ghana.
Acknowledging the unity of the current musicians who performed on the event night, Doreen Avio said: "the highlight of the event for me was, seeing the new crop of talents Camidoh, Kofi Jamar, Mr Drew, Sefa etc. uniting to fight a common objective and supporting + cheering each other to shine bright as they took turns to perform their unique sets on the night."
Below, see a selection of official stills from the event: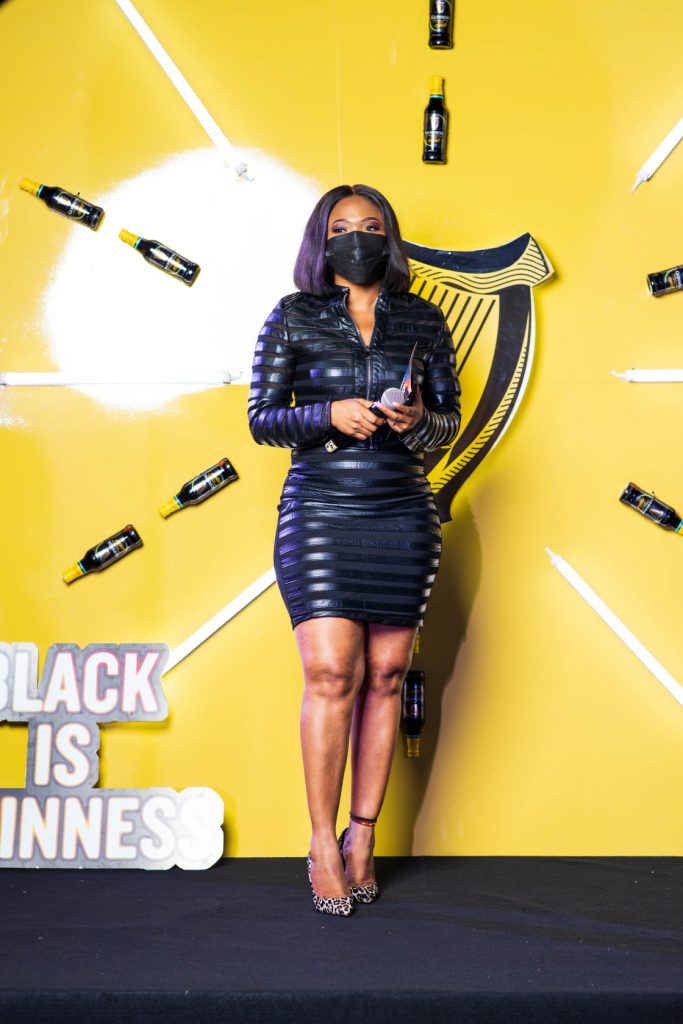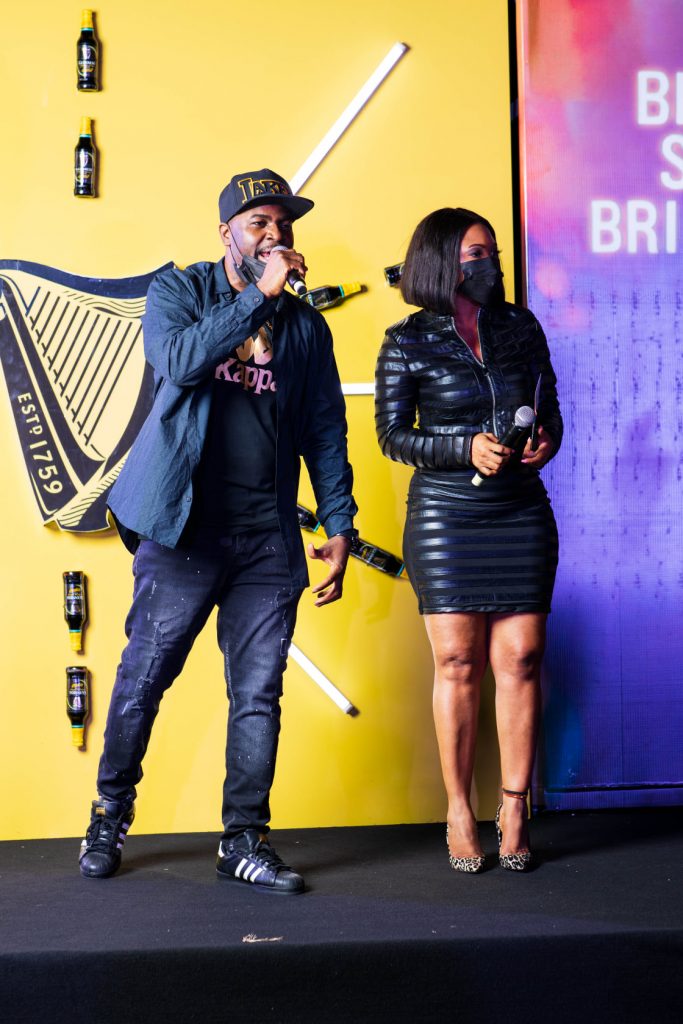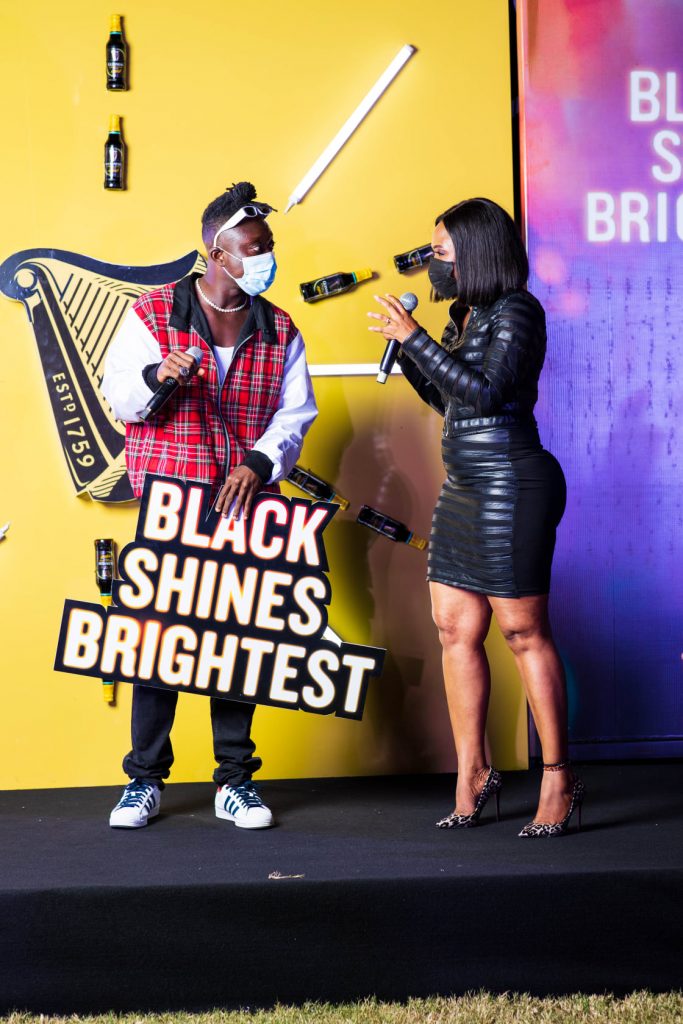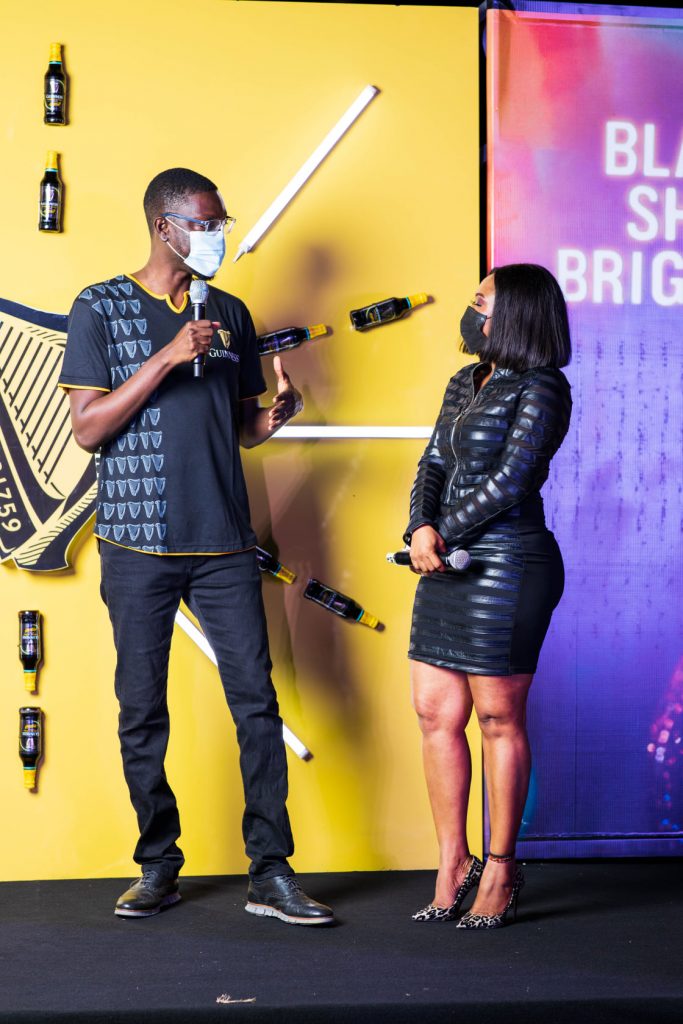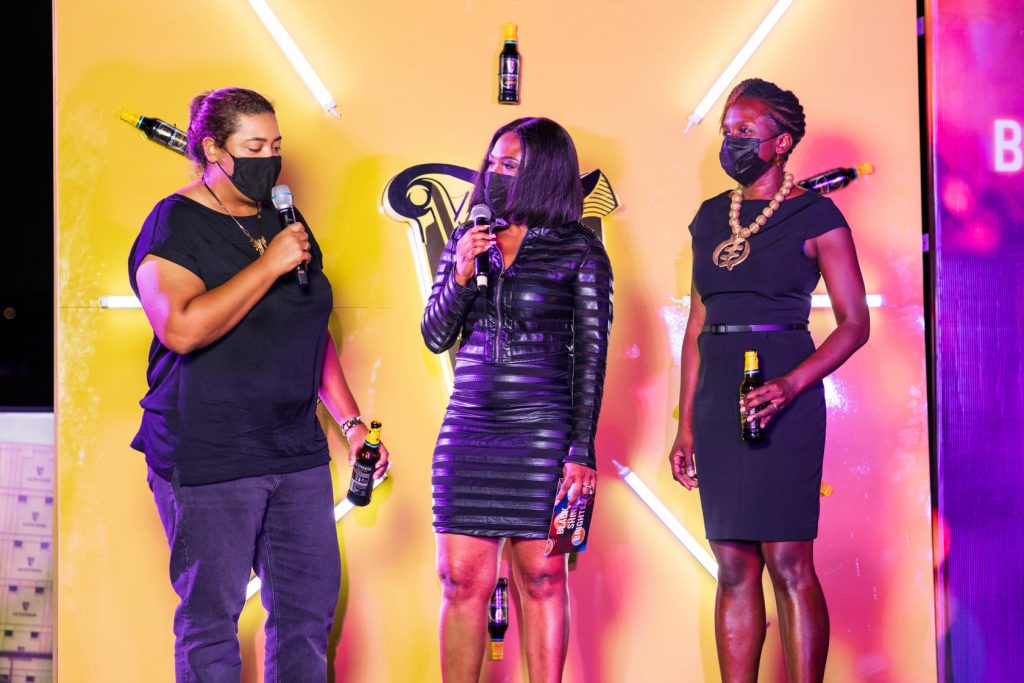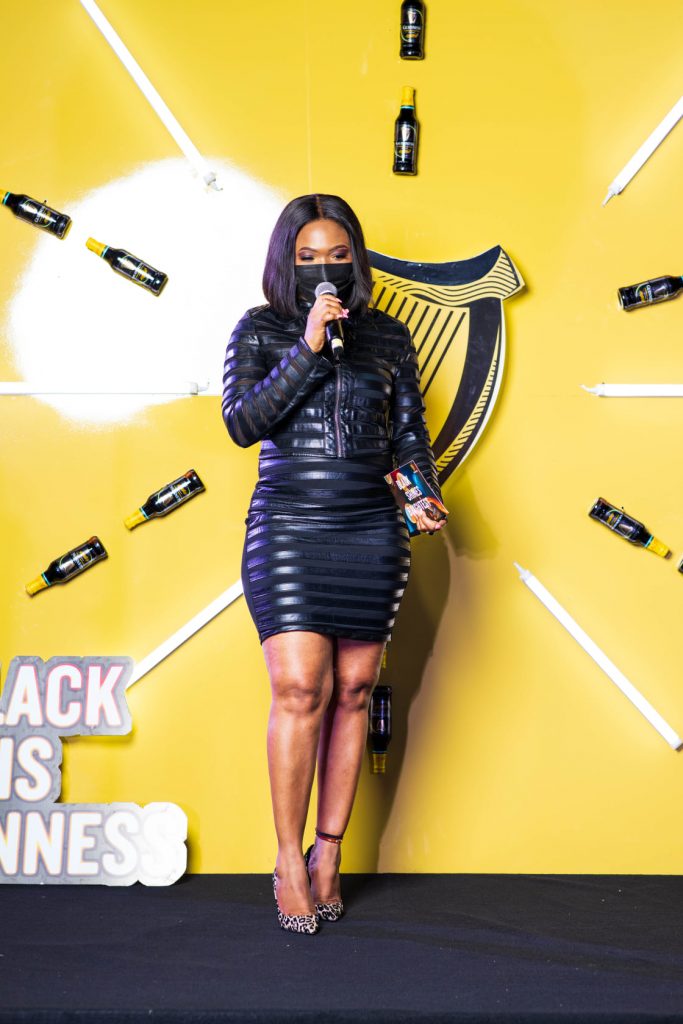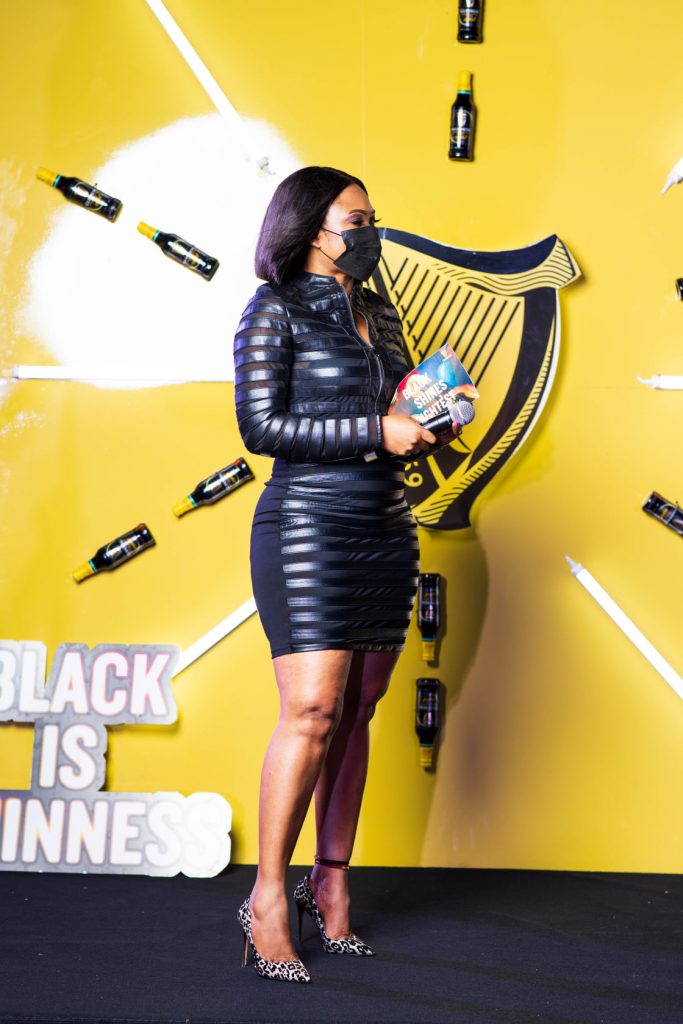 Doreen Avio is an award winning Radio/Television personality with 12 years of experience in the Entertainment space. She has won 3 awards to her credit and also mounted some of the biggest stages to host events including the recent 'Ghana Party In The Park' in the United Kingdom, MTN Music Festival, Hero's concert and others .
The industrious Journalist is currently fighting back against a gender imbalance in Ghana's music scene. In August, 2021, she revealed she will be liaising with the Ghana DJ awards to provide support for Female Disk Jockeys who will emerge as winners from their respective categories at the 2021 edition of the awards ceremony.
Her decision comes after after a survey by the DJs Union Of Ghana (DJUGA) revealed that less than 6% of DJs in the country's creative ecosystem were women.
According to her, when female DJs and other brilliant female creatives are supported, their success is spread and their efforts in the scene are exposed to a broader audience. This, she says, serves to enable the ecosystem and dispels the idea that there aren't many outstanding female disc jockeys out there.