Apple's iOS 16 will start rolling out to devices later today. The latest version of iOS will come with a completely overhauled Lock Screen that will have various personalisation features including widgets. Here is everything you need to know about iOS 16, including its features and devices that will support it.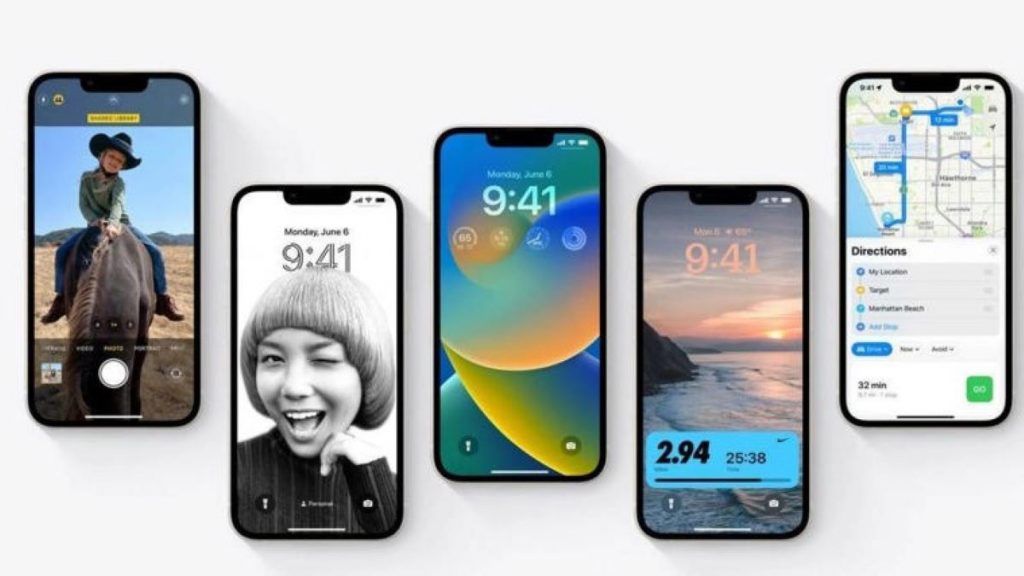 iOS 16: Supported devices
Apple will launch iOS 16 to the following iPhone models.
Older iPhones: iPhone XS, iPhone XS Max, iPhone XR, iPhone X, iPhone 8, iPhone 8 Plus, iPhone SE Gen 2, iPhone SE Gen 3
iPhone 11 series: iPhone 11, iPhone 11 Pro, iPhone 11 Pro Max
iPhone 12 series: iPhone 12, iPhone 12 mini, iPhone 12 Pro, iPhone 12 Pro Max
iPhone 13 series: iPhone 13, iPhone 13 mini, iPhone 13 Pro, iPhone 13 Pro Max
iPhone 14 series: iPhone 14, iPhone 14 Plus, iPhone 14 Pro, iPhone 14 Pro Max
iOS 16: New features
New Lock screen interface: iOS 16 will come with a redesigned lock screen that comes with support for widgets, customisable fonts and a new expanded view that will let you see notifications and information straight from the lock screen. The lock screen will also support Live Activities, where users can check scores and track food delivery information.
iMessage update: With iOS 16, Apple will let users edit or undo messages that they have sent on iMessage up to 15 minutes after they send them. Users can also recover recently deleted messages for up to 30 days after deletion. Also, there is a feature that will allow users to mark opened conversations as unread.
Apple Maps update: Apple has brought in many changes to the Maps application with iOS 16. With the new update, it will show various new parameters including speed, the temperature of the vehicle and other details. Users will also be able to add multiple stops to their route just like they can on Google Maps. Apple Maps users will also be able to check public transportation fares. Further, the app will get new 3D-like visuals and better integration with Apple CarPlay.
Improved Widgets: One feature that is expected to come to both iOS 16 and iPadOS 16 is an improved widget experience. Currently, widgets are not exactly interactive and are fairly limited in functionality. They also can only be placed on your Home Screen, but a big change is said to be in the cards.
It's been a while since Apple revamped the Lock Screen, and it seems that new changes are being announced at WWDC '22. These include interactive widgets, using an internal name of "InfoShack". In a leak from @LeaksApplePro, widgets show music playback controls, toggles for the Remote app, and Flashlight, along with a timer widget complete with "Start" and "Lap" buttons.
Better Notifications: When it comes to notifications, there are some that prefer the iOS-style, whereas others would like something more akin to what we see on Android. Details about what changes could be coming with iOS 16 are scarce, but it's expected to be radically different from what we have now.
"*Using an allowed list for this Focus will cause these settings to be lost on your other devices with newer software.
A device with newer software has updated this Focus to use a new configuration this device doesn't support. To continue editing notifications on this device, update to the latest software or use an allowed list for this Focus."
These changes are expected to expand into Apple's Focus Modes which was released alongside last year's iOS 15. As spotted by 9to5Mac, Focus Mode will introduce more customization options, but these could be limited to devices running iOS 16, iPadOS 16, and macOS 13. The various customizations have not been revealed, but code changes in the iOS 15.5 beta refer to changes coming to Focus Modes.
Accessibility Features: Apple spilled the beans a bit about some other features that will be arriving for iPhone users. With Global Accessibility Awareness Day upon us, Apple took the time to detail quite a few iOS 16 Accessibility features that plan to vastly improve how you can use your phone.
These include things like Door Detection, which is designed for those who are either blind or have poor vision and helps those find a door when "arriving at a new destination." Coming soon, users will be able to mirror the screen of their Apple Watch right from their iPhone with Apple Watch Mirroring. As the name suggests, this will display what's on your Apple Watch on the larger screen of the iPhone. But Apple is also making it possible to control different aspects of your Watch with this enabled.
Other new features with iOS 6 include Live captions, Live Text quick actions and a shared iCloud Photo Library option which will allow you to share photos with your family by moving them to a dedicated shared folder. But this feature will probably only be available later in the year.
Source: Indian Express