Huge number of Ghanaians are happy and have shown interest in phenomenal blogger and social change advocate, Kobby Kyei's campaign to educate drivers and pedestrians on the need to respect the said road sign.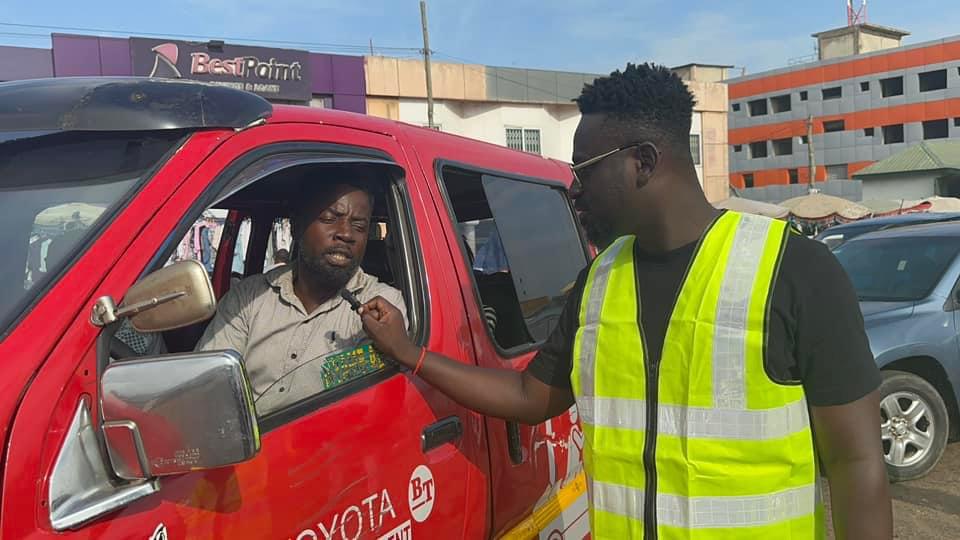 Few days ago, Kobby Kyei announced that on Friday, August 4, 2023 which is one of the country's public holidays, he will visit some lorry stations to intensify his education for drivers, it is extremely overwhelming to see the number of people across the country who have shown interest to participate in such a great course.
According to him, all interested persons will be converging at the Vodafone office at the Kwame Nkrumah Circle, Accra at exactly 9am to start engaging drivers and pedestrians. He says every participant will be given a free customized T' shirt and other stuff.
The blogger started this commendable initiative few months ago after realizing that, many Ghanaian drivers do not respect this important road sign which result in lots of unfortunate situations on the road. It is so disheartening to see school children, old men and women standing and waiting for drivers to stop at zebra crossings, but they ignore.
This young man who is described by many as social change advocate has been embarking on lots of impactful campaigns and according to him, this has been mind boggling.
As a blogger who has garnered a huge number of following on social media, he feels it is very important to use his platform and influence for the greater good by advocating for meaningful causes.
Kobby says one of such campaigns that brings him immense fulfillment is the "Zebra Crossing Awareness" initiative. Through this effort, He aims to educate and raise awareness among both drivers and pedestrians about the importance of using zebra crossings correctly.
Together, we can make a positive impact on road safety and support humanity through small yet crucial steps.
Source: ASARE BEDIAKO / KOBBY KYEI NEWS