HEY IBIZA beach festival, renowned for its diverse lineup and artistic ambiance, witnessed an influx of popular Ghanaian and international celebrities this year. Organized by WatsUp TV and SKYMUSIC, WAVE II of the highly anticipated event turned into a star-studded affair as the entertainment and sport industry's brightest stars descended upon the sun-soaked desert to immerse themselves in the festival's unique atmosphere.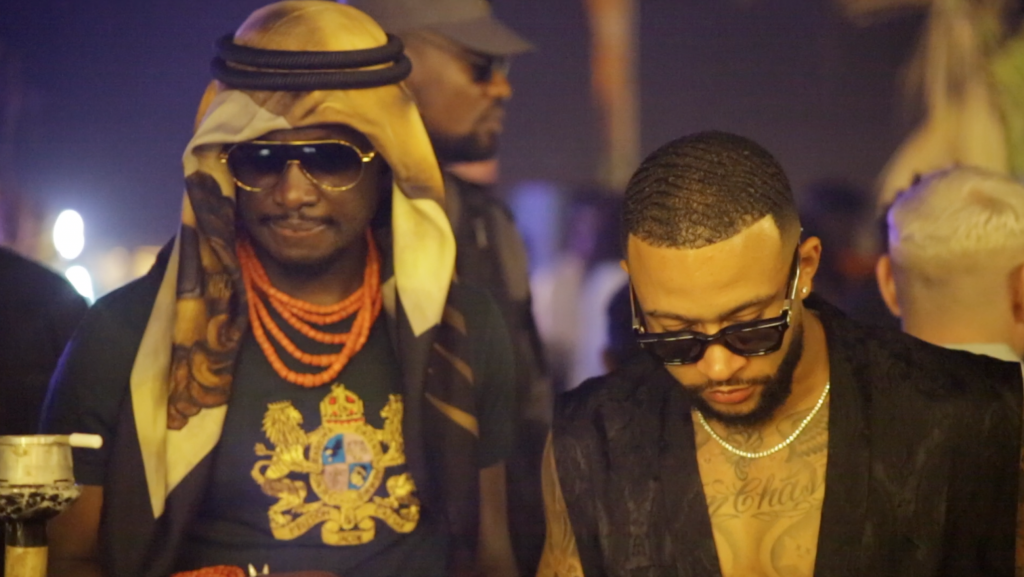 Held on Sunday (June 25) Alora Beach Resort in Accra, popular beach festival attracted thousands of music enthusiasts, fashion aficionados, and adventure seekers from around the globe. However, what set this year's edition apart was the unexpected appearance of some of Ghana's and the world's celebrated names. The festival grounds buzzed with excitement as renowned business A-lister Freedom Jacob Caeser famed as Cheddar, alongside European football stars, Memphis Depay, and Georginio Wijnaldum mingled with the crowd, bringing an added aura of glamour to the already vibrant event. Fans were left awe-struck as these renowned figures reveled in the festival's musical and beach lifestyle offerings, explored interactive art installations, and indulged in the energy atmosphere.
In addition to these notable stars, the festival also a played a host to Ghanaian international superstars, Thomas Partey, including Joseph Paintsil, Majeed Ashimeru, Gideon Mensah, and Abdul Samed, who embraced the beach vibes and mingled with fans. The festival became a hub of celebrity sightings,as it welcomed a multitude of celebrities from various entertainment realms, with attendees thrilled to catch a glimpse of their favorite stars.
"HEY IBÏZA," powered by the renowned urban lifestyle television channel WatsUp TV, has earned a reputation for its incredible SKYMUSIC lineup of multi-talented MCs and DJs across various genres, as well as its unique fusion of amapiano, afrobeats, afropop, and electronic sounds, all within a captivating beachside ambiance. The highly patronised event is designed to showcase and celebrate Ghana's vibrant music scene, food, and diverse cultural lifestyle in a dynamic and festive atmosphere.
WAVE II's impressive lineup featured a fusion of musical genres, spanning from laid-back acoustic melodies to vibrant afrobeats-amapiano rhythms and upbeat electronic beats. A standout moment of the festival occurred when headlining Disk Jockey, DJSKY took the stage at night, casting a mesmerizing backdrop of vibrant colors across the sky. His electrifying performance perfectly complemented the breathtaking scenery, evoking an indescribable euphoria that left the audience in awe. Other billed jockeys, DJ Toyo, DJ Raya, DJ Wallpaper, DJ Loft, DJ Sly King, DJ Tonto, Master Que, DJ MOB, DJ Shoval, DjNickie Cartel and more took turns to exhibit their music credentials
SEE PHOTOS BELOW: