Sarah Güsten-Marr — International Philanthropist, of Liberia and German descent, has supported Imbumba Foundation's project "Caring 4 Girls" with a charity song titled "Letter 2 Mandela".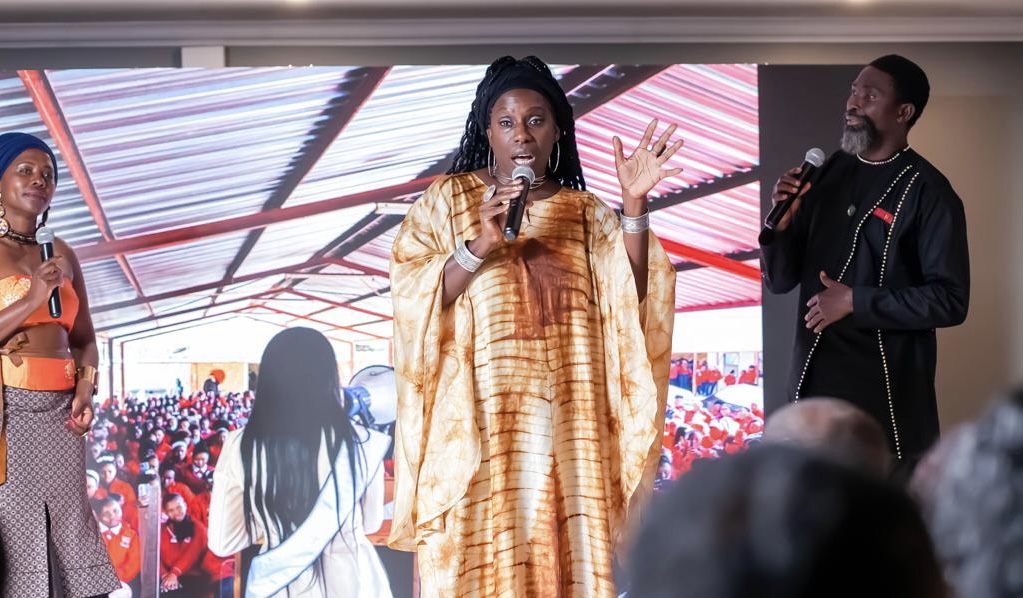 She collaborates with South African artistes, Clément and PD Jokes on the charity song as part of efforts to raise funds and support for underprivileged girls in South Africa, more importantly, to raise awareness for Sanitary Health for underprivileged girls to get support with sanitary pads.
Imbumba Foundation, a South African NGO, founded by Richard Mabaso in 2012 has been supporting young girls in deprived communities in South Africa by providing them with free sanitary pads and helping them through school.
Sarah Güsten-Marr, a well-traveled Artist who doubles as a Musician too has decided to support this year's celebration with a song she titles "Letter 2 Mandela", a song she freely decided to record for Imbumba to raise funds to support "Caring 4 Girls" initiative — all funds accrued from the song and video revenue will be solely directed to support the girls (and women) in order to get more sanitary products and improve menstrual health.
The issue of Sanitary Pads and Menstrual Health has been a major problem across the African continent where many young girls who have reached their puberty stages are stigmatized for menstruating; many diverse stories have been recorded where these young girls are deprived school and even certain privileges during their menstrual periods. For this reason, "Caring 4 Girls" project was set up by ImbumbaFoundation to annul the stigma and as well create more awareness about how important it is to cater for these girls at their puberty stages. The initiative also seeks to engage (more) men on the need to support women especially girls with sanitary products.
Sarah Güsten-Marr, who has singularly powered her own initiative called "Cultural Crossing", over a decade, has been able to create a global incubator for creatives across the globe, especially with focus on uniting diverse creatives from the African continent through Arts, Painting, Poetry, Spoken Word and Music — she has influenced many Spoken Word projects in Africa and outside Africa.
Coming from a humanitarian background, she has helped catered for countless philanthropic jobs on the continent while honing her career as an artist and musician. She lived in England for years until recently moved to Portugal where she resides; she shuffles between Europe and Africa often to work and support many Cultural Crossing projects, as well as other humanitarian projects, (eg) "Caring 4 Girls" initiative by Imbumba.
Sarah on the night of July 6th, 2023 joined forces with Richard Mabaso (Imbumba Foundation CEO) as well as Clément and PD Jokes to officially launch "Letter 2 Mandela" in the heart of Johannesburg, right in the Former South African President's House (Sanctuary Mandela). The soirée pulled together different stakeholders from Ghana, Italy, UK, Zimbabwe, Portugal, Cape Verde, Ivory Coast, South Africa, just to name a few — numbering over 20 countries converging at Sanctuary Mandela for the official launch of the song and video.
"The song was titled 'Letter 2 Mandela' because my parents who're European were deeply rooted in Africa and they taught me so much about President Nelson Mandela and his legacy exudes so much goodwill and positivity that it has influenced me. I found it appropriate to use him as the focal point for the charity song because President Mandela really cared for his people, and with this initiative 'Caring 4 Girls' it was appropriate to highlight him at the centre of the song", Sarah Güsten-Marr explained.
Stream "Letter 2 Mandela" on Digital Stores here:https://bfan.link/letter-2-mandela-1
Watch Official Video for "Letter 2 Mandela" on YouTube
"The song project was my gift for the girls so the foundation can earn money for the the girls. This music project was something I willingly did for the foundation, a different way of raising funds for the girls. People all over the world are dealing with different issues and many people are struggling; the best we can do is to support in any way we can. 'Letter 2 Mandela' is my gift to them," Sarah Güsten-Marr added.
There were different testimonies from stakeholders of the initiative from different countries. Some of the girls who benefited from "Caring 4 Girls" Project were present and gave testimonies too about how the support from ImbumbaFoundation has helped improve their lives, education and work life.
The initiative "Caring 4 Girls" by Imbumba Foundation, has benefited over 2 million girls since its inception. Along with this initiative, the Founder, Richard Mabaso, has had a connect with Mandela Foundation to amplify the initiative.
See stills below;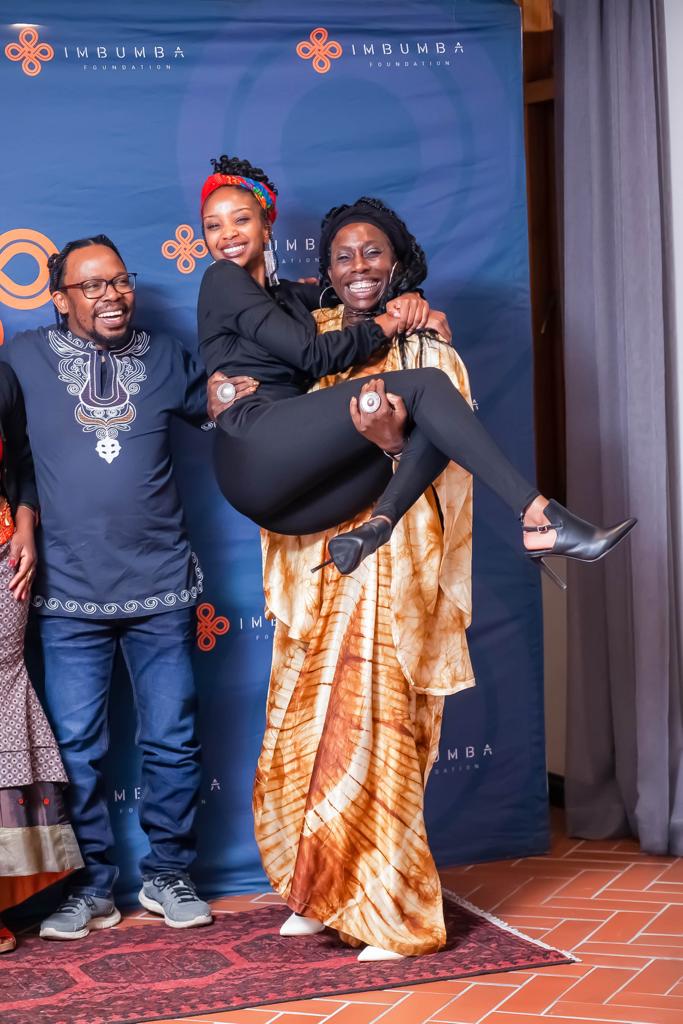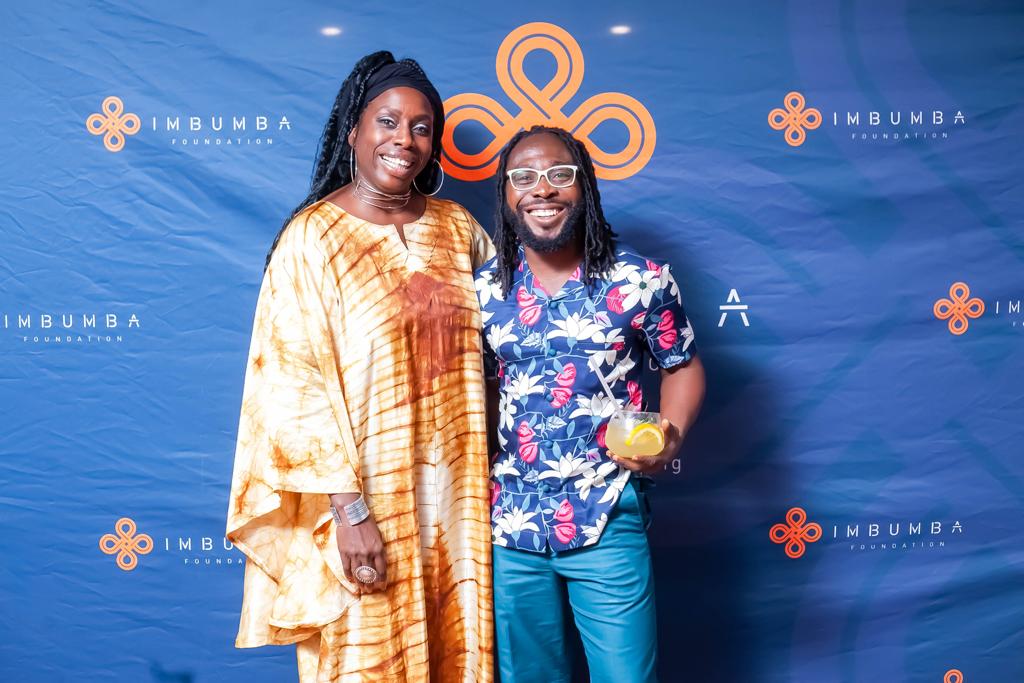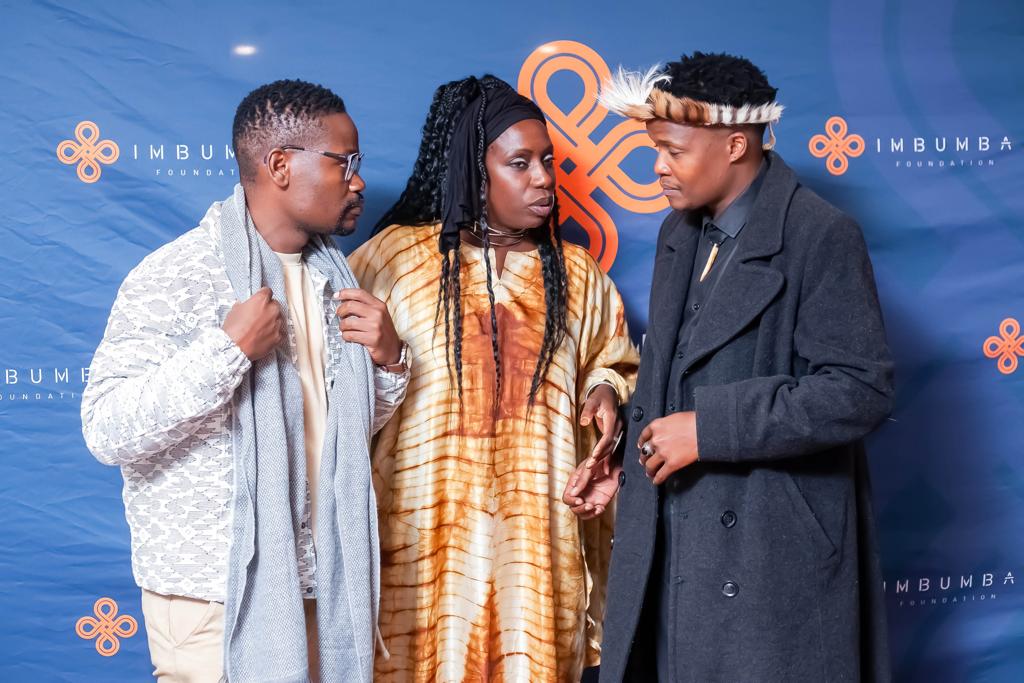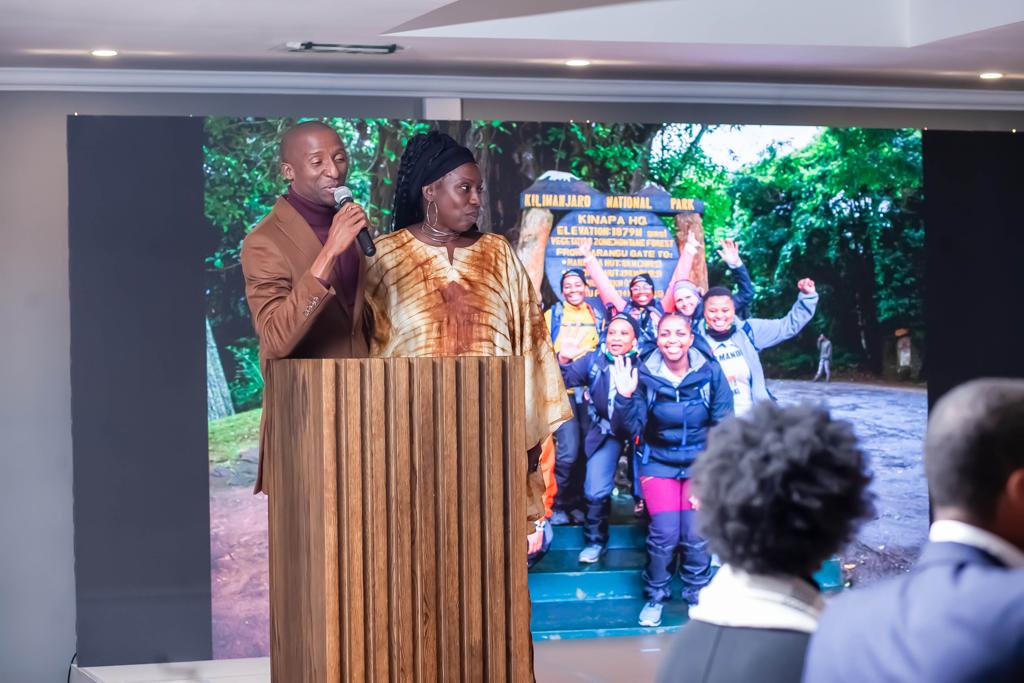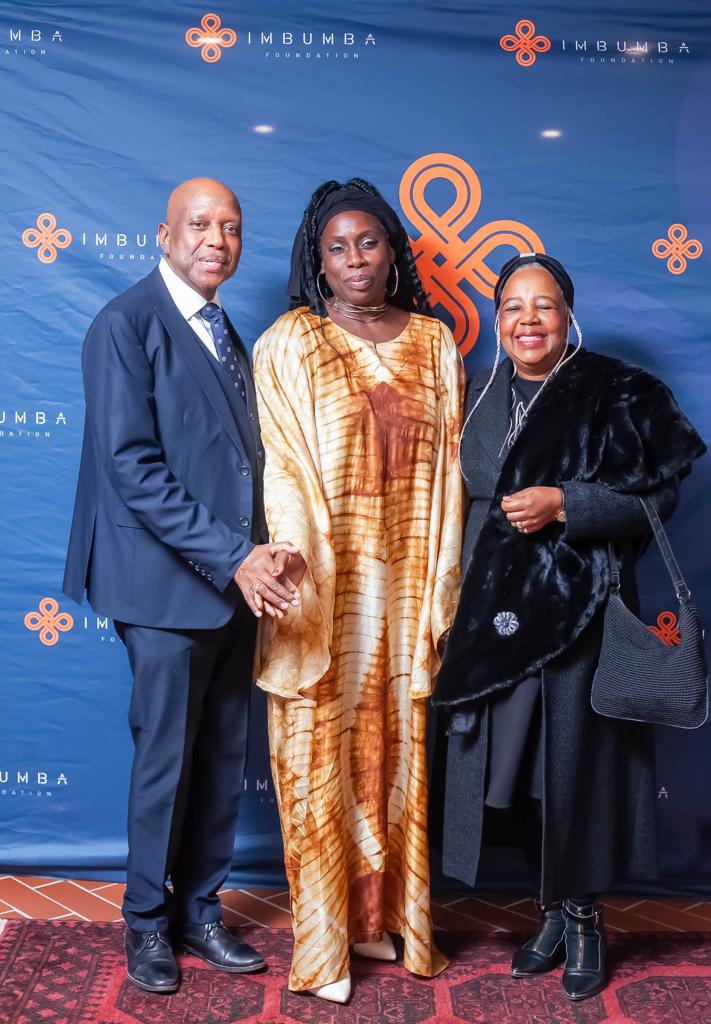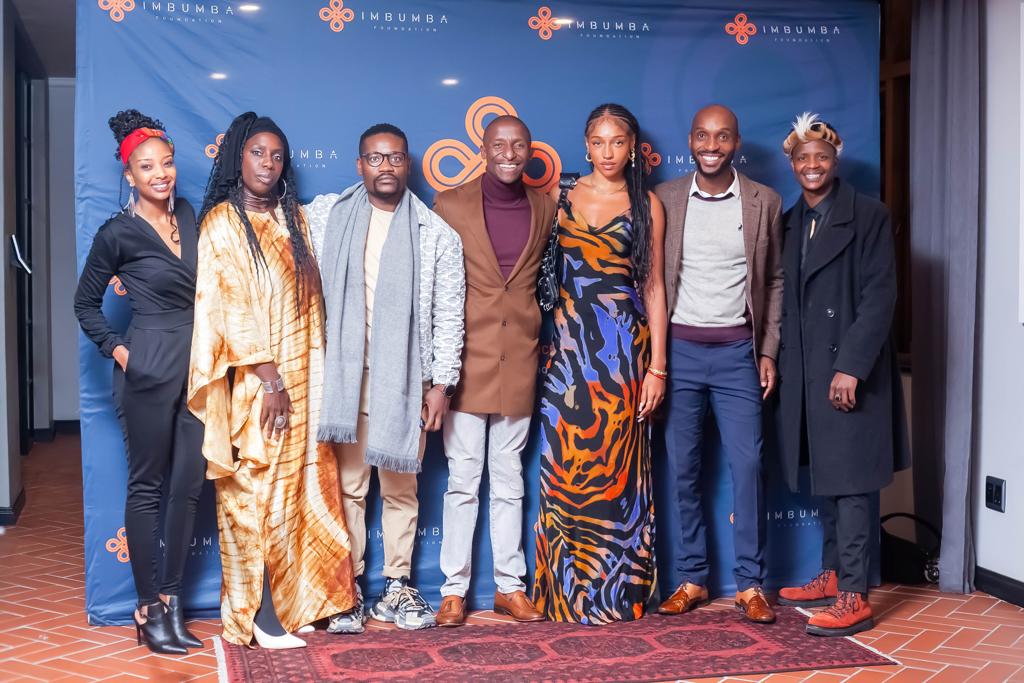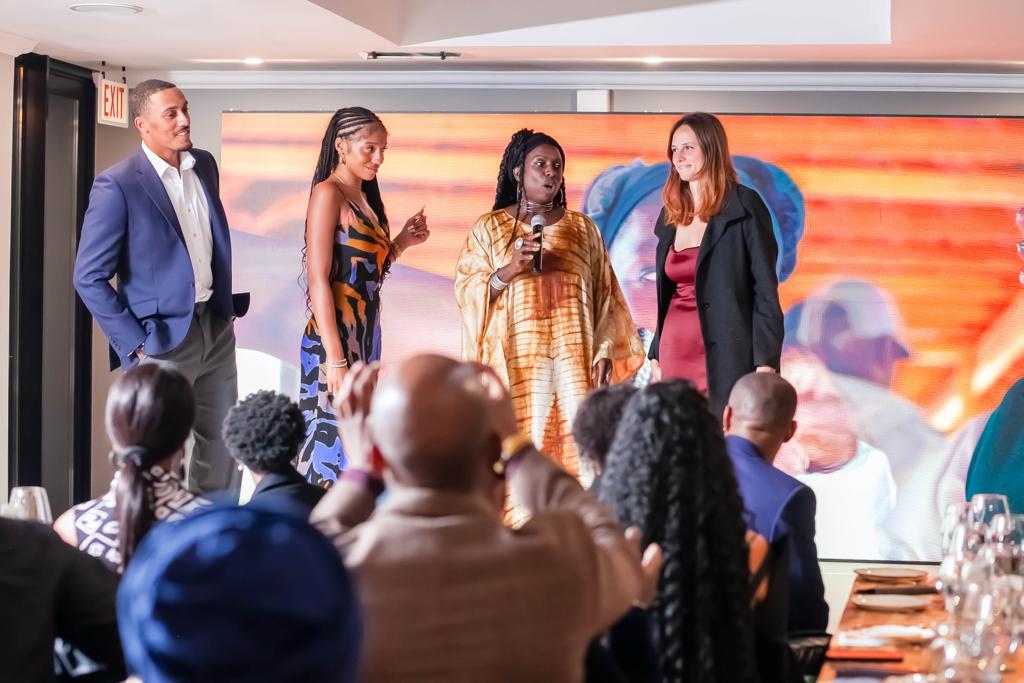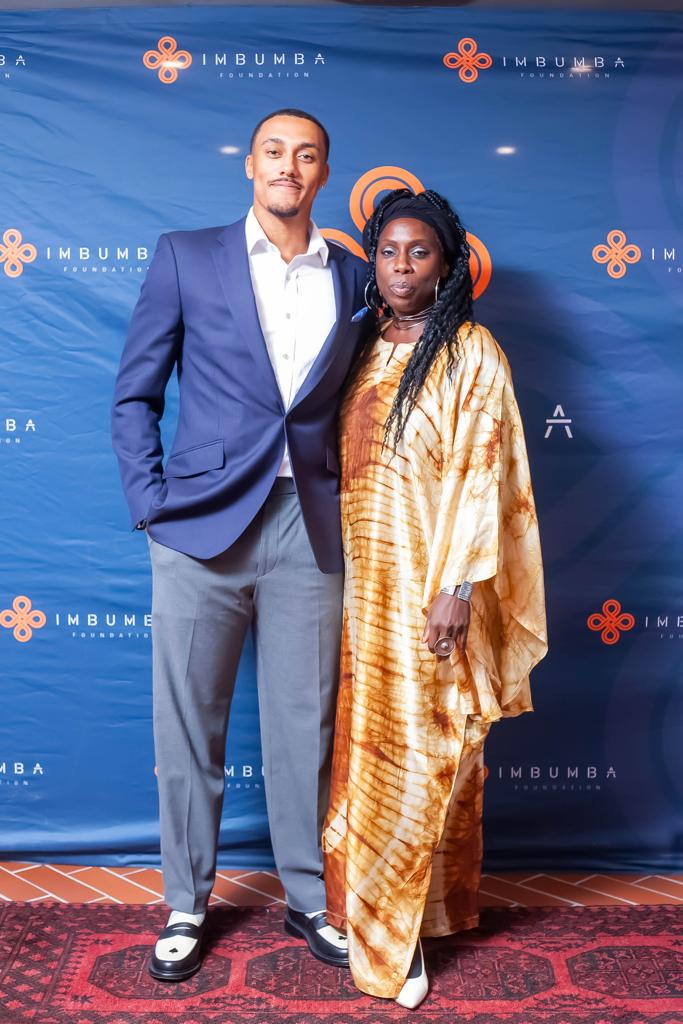 Follow Sarah Güsten-Marr via her social media connects below:
Facebook: Sarah Güsten-Marr
Instagram: @SarahGustenMarr
Twitter: @GMGustenMarr
(Story: Elorm Beenie)