Danai Gurira's Body Is WOW For Shape Magazine's Latest Issue.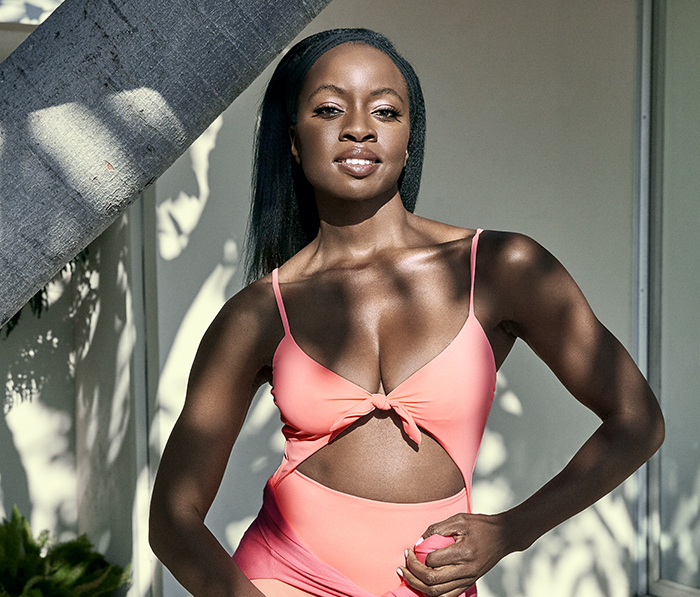 Danai Gurira is the latest cover star for Shape magazine's latest issue and her body is serious #goals.
Danai, who was born in Iowa and grew up in Zimbabwe, talks to the magazine about founding an organization with a mission to bring awareness and support to issues affecting women and girls worldwide.
She says, "I consider everything I do that involves any degree of advocacy or service to be self-care. Stepping out of myself to help others is also a way of taking care of my soul, quite honestly. I don't feel good about who I am if I'm not connected to a larger issue."
If you love Danai's body as much as we do, then these tips might help you.
On her exercise regimen, she says:
For the last three years, I've worked out with my trainer, A.J. Fisher, three or four times a week. I started working with her when I got the role of Okoye. I was about to go into pre-production, and I felt like I needed to amp up my fitness and endurance. I call her the MacGyver of trainers because she can create an elaborate course in your living room with just a coffee table and a couple of resistance bands. She mixes things up—it's never the same workout, so your body can't get used to it. She uses methods I was already connected to, like the Alexander technique, yoga, and Pilates, and incorporates them into a very rigorous workout that enables me to strengthen and become more holistically stronger. For me, the coolest thing is when you feel the work pay off. You exercise a lot, and you're doing your job, shooting long hours. And then you go to work one day, and you have to do something physical…and your body just knows how to do it. That happened for me in The Walking Dead and Black Panther. I thought, Oh, my God, I did that, and it was not difficult. And I knew that my body was getting smarter as I was devoting hours to its upkeep. It delivered at the moments when I needed it to.
On eating clean, she says:
Five years ago, I made the decision to eat cleaner. I try to avoid dairy, I eat mainly fish, and I have a lot of vegetables. It doesn't make sense as a meal to me if there is no green on my plate. Eating this way truly made me feel better, and so I've stuck with it. I'm not a zealot about it, though. I really love fries, and I have them when I want to treat myself. Sometimes when I'm on a plane, I'll eat a little something I don't normally have because I'm like, Eh, I'm in the air, so it doesn't count. It's all about moderation.
Read the full feature here: https://www.shape.com/celebrities/interviews/how-danai-gurira-trained-iconic-roles?utm_source=instagram&utm_medium=social&utm_campaign=shape_shapemagazine&utm_content=like2buy&utm_term=curalate_like2buy
Photo Credit: Shape Magazine
Source: BellaNaija