To climax his star-studded and splush birthday celebration, Dr. Osei Kwame Despite, treated himself to a limited-edition of Bugatti Chiron; adding to the fleet of amazing cars in his garage.
In a video published on Instagram and sighted by GBAfrica News desk, the successful renowned Ghanaian entrepreneur and philanthropist, was captured riding in his newly purchased $3 million French-manufactured high-performance supercar at a place in Accra, Ghana.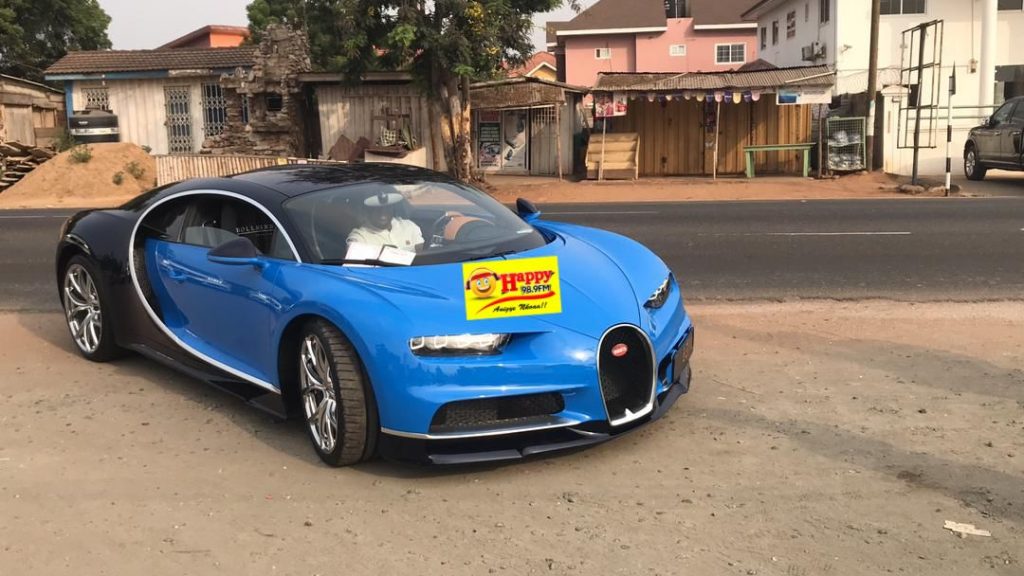 The CHIRON is the fastest, most powerful, and exclusive production super sports car in BUGATTI's history. Its sophisticated design, innovative technology, and iconic, performance-oriented form make it a unique masterpiece of art, form and technique, that pushes boundaries beyond imagination.
The Ghanaian business mogul turned 60 on February 2, 2022. The CEO of the Despite Group of companies marked his 60th Birthday in style as he stormed his hometown with his billionaire friends from the East Legon Fitness Club The East Legon Fitness Club.
The successful business man and philanthropist celebrated this milestone in his hometown, Wiamoase, in the Ashanti region. He commemorated his birthday celebration with the company of members of the East Legon Executive Fitness Club, which is made up of his business associates and comrades who are of his caliber.
The group moved from Accra with chartered flight to Kumasi and to Wiamoase where he was born and raised. A grand durbar was put together for inside his plush mansion in Wiamoase. Dr. Despite and his friends cut a 6-tier-birthday cake which was embedded with many photos of the birthday celebrant and also had some beautiful Adinkra patterns in it.
He then donated several items including; 500 Cloth, 50 television sets, 500 bags of rice, 300 gallons of oil, 25 standing fans, 50 gas burners, 50 blenders, 25 Table top fridges, 4 double door fridges and a cash donation of GHË100,000 to 9 churches , Islamic community and the traditional authorities.